WASHINGTON -- House Intelligence Committee Chairman Mike Rogers (R-Mich.) announced this week that he would not be seeking reelection in order to pursue a career as a radio host. In an interview Sunday, Rogers also seemed to leave the door open to possibly running for president in 2016.
On "Fox News Sunday," Rogers said the quality of the current debate on national security and foreign policy made him worried "for the future of this country."
"So when someone walked in and said, 'Hey, we're going to give you the opportunity to have a discussion in people's cars, living rooms and kitchens, every single day, from California to Iowa to New Hampshire to South Carolina. We think you can change the needle on this debate,' I thought long and hard about it and thought, 'You know, I think they're right.'"
The states Rogers named aren't just a random assortment: Iowa, New Hampshire and South Carolina are the first three states on the presidential primary calendar. That led host Chris Wallace to ask whether the congressman was interested in running for higher office.
"You know, Ronald Reagan back in 1980 -- I don't have to tell you -- used his platform as a radio commentator to run for president," said Wallace. "So is that a consideration for you? Are you prepared at this point to rule out any interest in 2016?"
"Ronald Reagan used his platform on radio to run for president of the United States? I had no idea, Chris," replied Rogers with a coy, joking smile.
After a long pause, Wallace responded, "So what are you saying?"
"Listen, I'm going to take it where it goes," said Rogers. "This is a very unique opportunity that I will be able to talk about issues in ways you don't hear on a national radio platform today, about the importance of national security, foreign policy and all of the issues facing America. ... My goal here is to be as engaging as I can and to get listeners' opinion."
Rogers will have a radio show on stations affiliated with Atlanta-based Cumulus Media. His interest in broadcasting dates back to his time in college, when he had a radio show. He has also been a frequent TV guest while in Congress.
On Sunday, Rogers also criticized "celebrity politicians using issues" in a way that is "detrimental to the national security of the United States," although he declined to name names.
Before You Go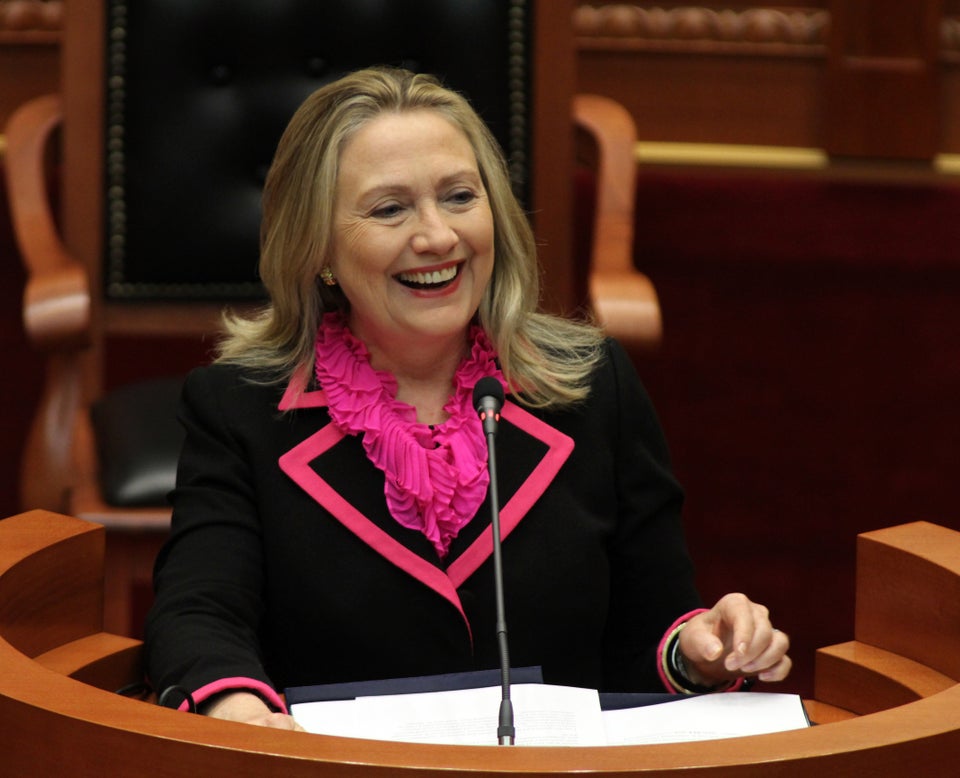 Which Women Might Run In 2016?
Popular in the Community