House Intelligence Chairman Mike Rogers (R-Mich.) on Tuesday ratcheted up the rhetoric against journalists who publish documents from former NSA contractor Edward Snowden, suggesting they are "fencing stolen material."
Rogers was questioning FBI Director James Comey at an Intelligence Committee hearing, where he pursued a line of inquiry that seemed to reference reports by former Guardian journalist Glenn Greenwald and others -- as Comey hesitantly played along.
"Is fencing stolen material -- is that a crime?" Rogers asked. Would "selling the access of classified material that is stolen from the United States government -- would that be a crime?"
"It would be," Comey responded. "It's an issue that can be complicated if it involves a news-gathering and news promulgation function, but in general, fencing or selling stolen property is a crime."
Pressing Comey further, Rogers wondered if "entering into a commercial enterprise to sell stolen material is acceptable to a legitimate news organization?"
"I'm not sure I'm able to answer that question in the abstract," Comey responded.
But Rogers wasn't done yet. "It's something we ought to think about, is it not?"
"Certainly," Comey replied.
Rogers did not go into further detail on the subject. The three reporters who landed the first Snowden scoops are all working on books pertaining to his leaks, which has led to scattered criticisms that they are seeking to profit from his revelations. Since leaving the Guardian, Greenwald has also entered into freelance agreements with The Huffington Post and other news organizations.
Greenwald blasted back at the former FBI agent on Twitter:
Too cowardly to specify RT @JasonUkman RepMike Rogers leaving little doubt he thinks at least some journalists broke US law on Snowden story

— Glenn Greenwald (@ggreenwald) February 4, 2014
A House Intelligence spokesperson declined to comment further on Rogers' remarks.
Rogers also spoke of "accomplices in purveying stolen information" in an apparent reference to Director of National Intelligence James Clapper's suggestion last week that journalists could be considered Snowden's "accomplices."
"Maybe there's something that has become pretty sick about D.C. political culture if the idea of prosecuting journalists is now this mainstream," Greenwald continued on Twitter. "The main value in bandying about theories of prosecuting journalists is the hope that it will bolster the climate of fear for journalism."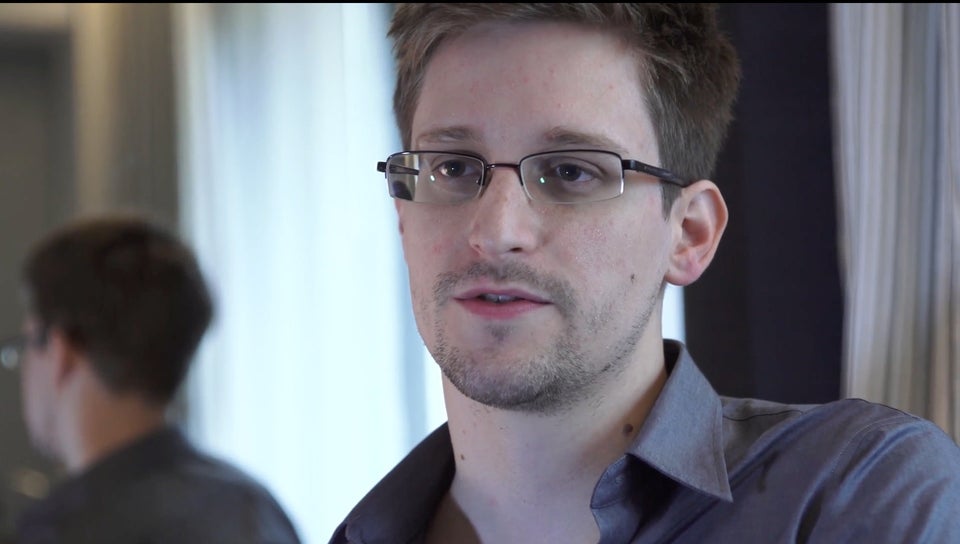 Edward Snowden
Popular in the Community