TV personality Mike Rowe has some pretty unconventional advice for recent grads: "Don't follow your passion."
The "Dirty Jobs" host offered what he called the "dirty truth" in a video commencement speech that urges young people to find their success by breaking the mold.
"When people follow their passion, they miss out on all kinds of opportunities they didn't even know existed," he cautions in a thought-provoking video for website PragerU.
Hosting the Discovery Channel show has led Rowe to meet hundreds of skilled tradesmen "who followed opportunity, not passion, and prospered as a result," he said.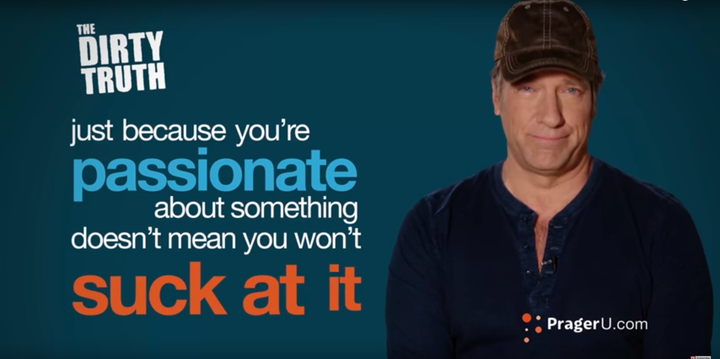 For instance, Rowe told the story of a multimillionaire septic tank cleaner who explained his success by saying, "I looked around to see where everyone else was headed, and then I went the opposite way."
Rowe -- who was an opera singer before making his TV debut -- also illustrated his point with examples from his own life.
While growing up, Rowe wanted to follow in his grandfather's footsteps and become a handyman. He invested himself in classes and workshops, but found that his talents lay elsewhere.
"Just because you're passionate about something doesn't mean you won't suck at it," he noted.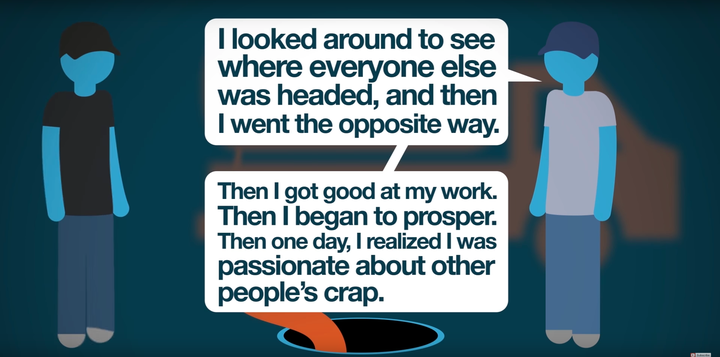 Rowe's grandfather recommended that he find a different kind of toolbox.
"At the time, this felt contrary to everything I believed about the importance of passion and persistence and staying the course," Rowe said. "But, of course, he was right because staying the course only makes sense if you're headed in a sensible direction."
He added that it makes sense to "let your passion lead you" when it comes to choosing hobbies. But passion is "way too fickle to follow around" when settling into a career, he said, adding that a so-called "dream job" could actually hinder you from performing meaningful work.
"Never follow your passion, but always bring it with you," Rowe concluded.
Related
Before You Go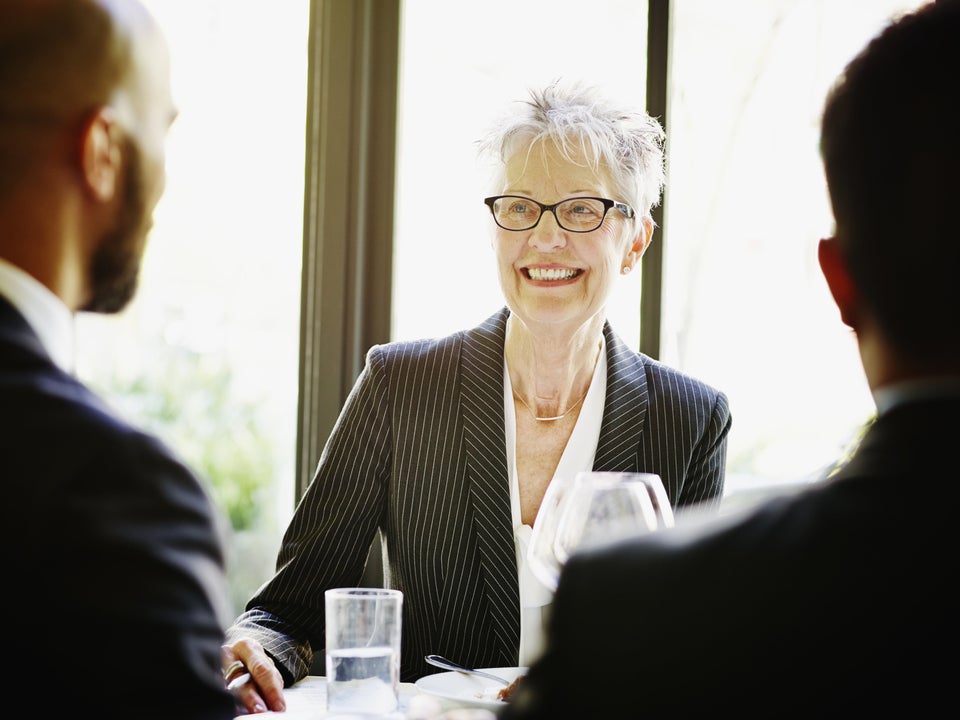 11 Jobs Paying Americans Over $100,000