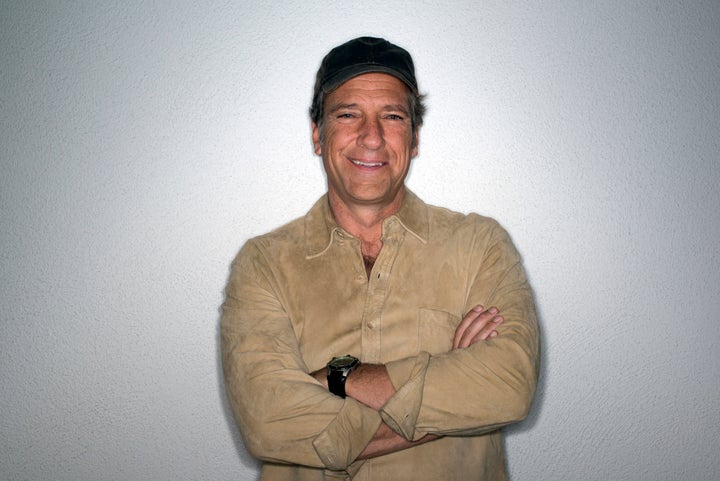 The former "Dirty Jobs" host was sleeping nude in his bedroom when the sound of what he thought was a gigantic bumble bee woke him up, he wrote on Facebook.
Rowe, 54, grabbed his 12-gauge shotgun from under his bed and ran down to his deck, still in the buff.
"I pumped a shell into the chamber, enjoying the 'crunch-crunch' sound that makes shotguns worth owning," he said. "I had a clear shot — nothing but blue sky above — and more than enough umbrage to justify the destruction I was about to unleash."
But then, when the former opera singer was just milliseconds away from pulling the trigger, he says he froze. It wasn't a fear of being arrested that stopped him. Instead, it was the realization that the footage could end up on the local news.
He has no idea who was flying the drone, and now fears it will be leaked online.
"I sincerely hope not, but I know it's out there, and there isn't much I can do about it but make sure ― if the unthinkable occurs ― that you can all say you heard it here first," he added.
Popular in the Community