The Sun reported that several women approached the rugby players, and that when one blonde woman made advances at Tindall, he couldn't resist. The tabloid cites one source who said:

"She pulled his head towards her breasts and she rubbed the back of his head as she did so.

"The girl was absolutely stunning and all over him. He clearly thought it was a case of 'What happens on tour, stays on tour'.

"But it's not the behaviour you would expect of a man who is not only England captain but also now a member of the Royal Family.
Firstly: There was no dwarf throwing - thats just not cool!

Secondly: There was no scandal by any of the English Rugby Players that we saw! They were great lads, not throwing the midgets, it was all light hearted good humored fun! This is the tabloids taking photos out of context and telling silly stories.
Members of the England Rugby Team took to the streets of Queenstown on Sunday during a night off from the World Cup. Tindall and some of his teammates "were spectators" in a "Mad Midget Weekender" event, but a team spokesperson said the management knew about the outing, The Guardian reports.
"Like all the lads he plays for England with a massive amount of passion and he was relaxing after a tough match," the official told The Guardian.
There's no word on what the Queen thinks of the reports.
Tindall married Phillips in a low-key ceremony on July 30. Phillips is thirteenth in line to the throne.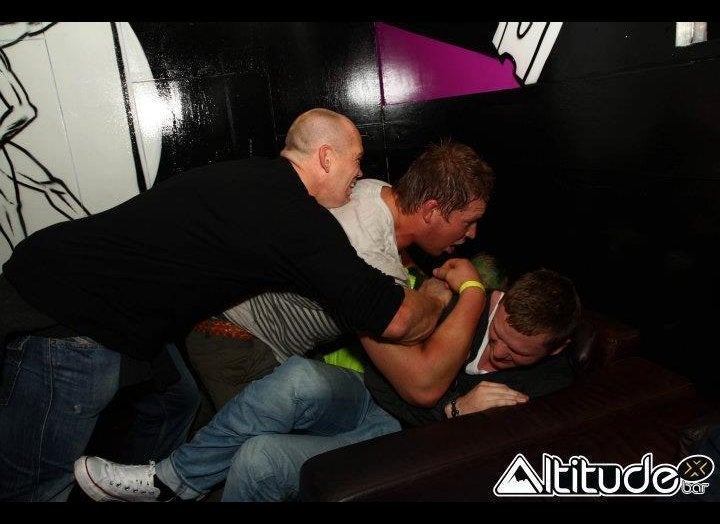 Popular in the Community