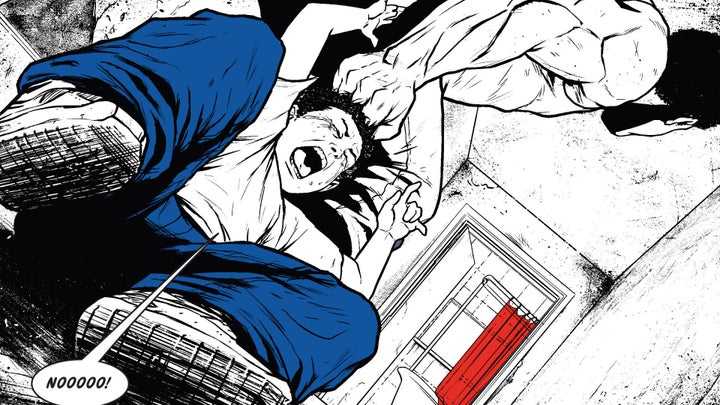 The Emmy-nominated narrator is currently working on releasing a motion comic -- or what he describes as "a hybrid between an audiobook and animation"-- titled "Mike Tomb" that is inspired by his own life. Much like the comic's protagonist, Mendez also comes from a family of Dominican-American headstone makers and felt pressured at a young age to continue within the family business instead of following his own dreams.
"I'm the only one in the family who is not running the headstone business at this point," Mendez told The Huffington Post in a recent phone interview. "I've always wanted to write about that but I always thought that I would bore people if I did an autobiography. So what I did was I took elements that were inspired by my experiences growing up in the headstone business and kind of injected it in this supernatural thriller kind of story."
Anthony Mendez had a long career narrating on-air promos and movie trailers before his big break as the "Latin Lover" narrator on "Jane." But the Bronx-born Dominican voice actor says it's actually always been a life-long dream to create a comic book franchise. 
He initially wrote "Mike Tomb" as a screenplay before adapting it into a graphic novel, now Mendez is hoping to transform it into a motion comic to be released this December. He will be narrating the project as well as voicing Mike Tomb and one or two other character. 
 "Connecting the occupation of the Dominican Republic with the CIA mind-control project led to the idea of his mother having developed these kind of mind-influence powers and him having inherited that," Mendez told HuffPost, adding that the secret will make Mike question everything he knows about his family. "I really wanted to tackle the idea of perception versus reality in terms of what our relationships are with our family or the individuals in our family…that's the twist in the story, not only what their true powers are beyond mind control but what their real relationships are to each other."
We kind of make excuses for the abuse that we experience as children at the hands of our parents through corporal punishment and things like that."
And while Mendez's own family history doesn't involve mind-control abilities, Michael Gonzalez's difficult relationship with his father is something the voice actor says is inspired by his own experiences being physically disciplined as a child. 
"There's a common theme that a lot of us in Dominican culture, that probably plays across many cultures, that we kind of make excuses for the abuse that we experience as children at the hands of our parents through corporal punishment and things like that," Mendez said, in reference to how some Latinos parents choose physical punishment as a form of child-rearing. "We are almost indoctrinated with the idea that family is first no matter what, even if it compromises your own ideals or your own physical or mental well-being."
To give readers a sense of the impact that that form of discipline had on Michael's character as an adult, Mendez said he started the comic with the "sensory experience" below: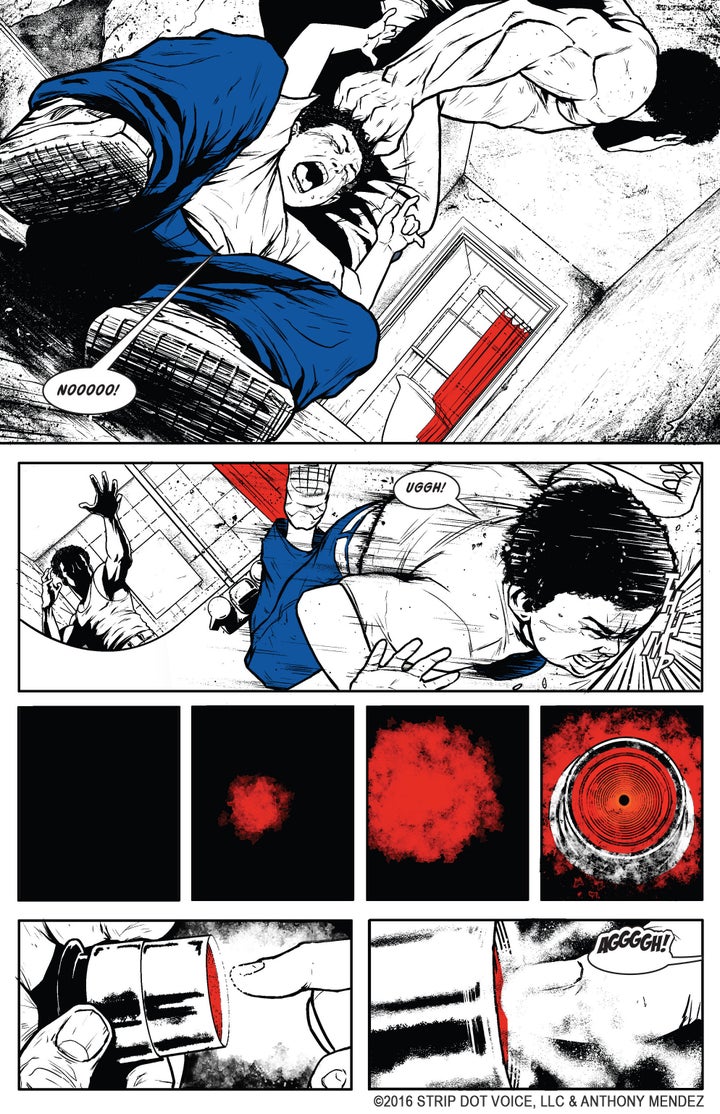 He adds that as an adult, Michael, will struggle with his feelings toward his father due to these types of childhood experiences. 
"We don't see him necessarily outwardly angry at his father over what he experienced as a child but kind of grappling with being able to confront his father about it and how he really felt about it," he said.
"There's something that stuck with me after I read a couple of books on how children's lives are impacted into adulthood," Mendez said. "And the way that my father was very strict with us and through his belief in corporal punishment, how it kind of affected me as an adult. I think it kind of led me into the arts. You know, every artist has kind of like a tortured soul at some point. That's the idea, anyway."
By opening up about his experiences growing up in a Dominican-American household and making them the foundation of Mike Tomb's story, Mendez hopes to simply add more Latino stories to the genre and inspire readers to follow their own path.
"The long-term goal is to just create a story that resonates with people that are trying to pursue their dreams or people who haven't had the courage to try to pursue their dreams," he said. "[Michael] is kind of a hero for all of us who have felt trapped by our more conservative Latino cultures or by our conservative family members that have told us, 'No, this is the path that you should take. This is a safer one for you.'"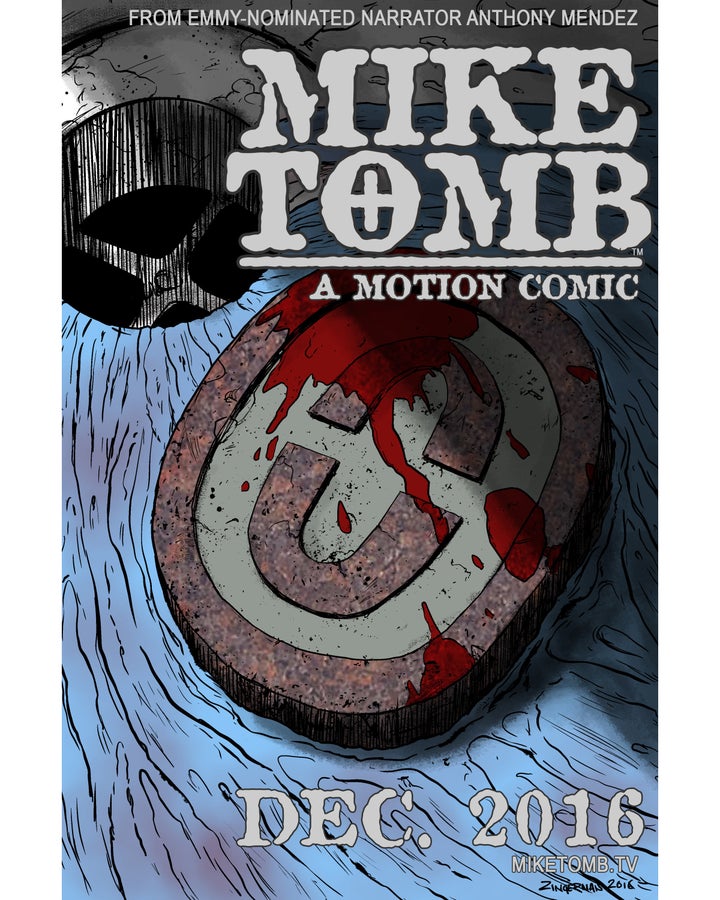 REAL LIFE. REAL NEWS. REAL VOICES.
Help us tell more of the stories that matter from voices that too often remain unheard.
BEFORE YOU GO
PHOTO GALLERY
9 Famous Afro-Latinos Open Up About Being Black And Latino