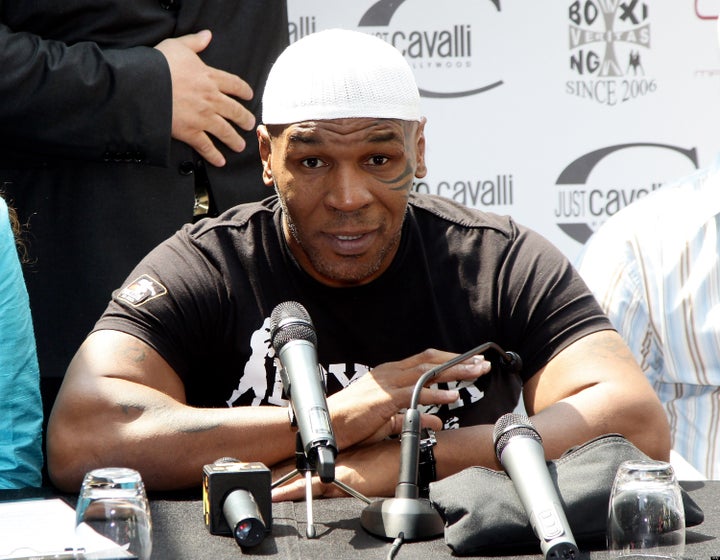 Former heavyweight champion Mike Tyson sat down with Details for an interview about his life and how he views himself today. The famous boxer didn't hold back on the foul language -- but he also had harsh language for himself.
The 44-year-old discussed how he is very different from the man he was 20 years ago. Tyson opened up, saying that the first stage of his life was "a whole bunch of selfishness."
"I realize that my whole life is just a fucking waste," Tyson said, referring to his life as a boxer. " 'Greatest man on the planet?' I wasn't half the man I thought I was." He went deeper into the subject, calling himself a pig and "a f--king piece of shit."
Tyson talked about everything in his life, ranging from the loss of his 4-year-old daughter to taking medication. He also briefly touched on being a perfectionist.
"I'm addicted to perfection," Tyson said. "Problem with my life is I was always also addicted to chaos. Perfect chaos."
You can read the entire interview here.
Popular in the Community