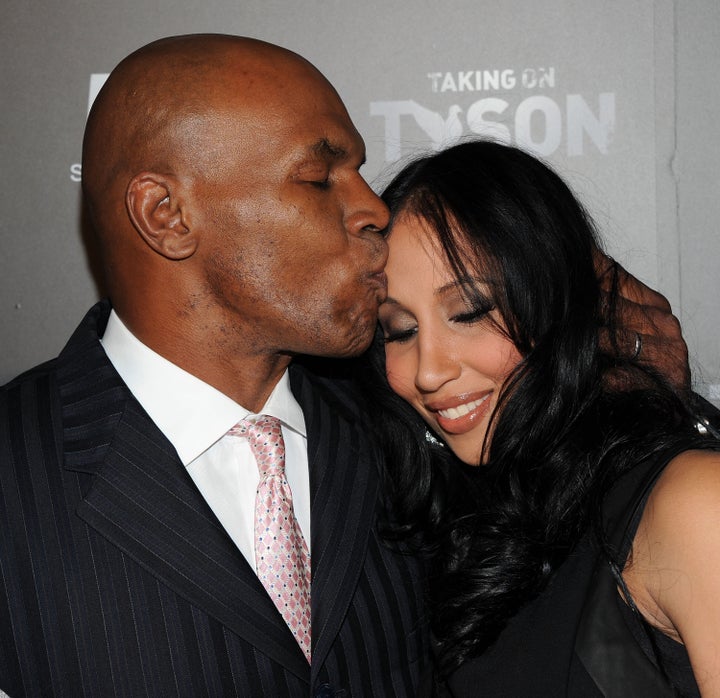 For the second time in two years, Mike Tyson said "I do" to the same woman ... in Las Vegas ... but this time, the "wedding" was MUCH more of a surprise!
TMZ has learned ... Tyson and his wife Lakiha invited hundreds of friends to a joint birthday party they threw for each other at the M Resort ... but the b-day party was merely a cover for a secret vow renewal.
After the guests arrived to the party, the couple disappeared ... only to remerge behind a massive curtain ... which dropped to reveal both Mike and Lahika dressed in wedding outfits.
With the crowd completely surprised, the couple proceeded to renew their vows in a traditional Muslim ceremony.