Philadelphia Eagles running back LeSean McCoy told reporters on Monday that quarterback Michael Vick cheated to beat him in a 40-yard dash earlier this month.
But McCoy was quick to assert that Vick took off too soon.
Vick has already denied that he had an unfair advantage but now McCoy claims to have video evidence.
"It was an enormous crowd," Vick told Cole. "Yeah, there was a wager … lunch, dinner, here and there. The build-up has been going on since the beginning of April. We was going to do it about three weeks ago, but a couple of my teammates called it off. Then, I was conservative about it because I didn't want something to happen. Just the fact of it being sort of immature and then if I tore a hamstring or LeSean tore up a hamstring, Chip's going to be mad at me, so I didn't want that. (But) it got to a point where I couldn't take it anymore."
Thanks to the accustations of cheating at the start, the possibility of a rematch and the simmering trash talk, Mike Garafolo of USA Today Sports noted the similarity of this incident to a popular episode of "Seinfeld."
As predicted, the references came.
For anyone who is unaware of "The Race" between Jerry and Duncan Meyer, here you go.
If Vick is anything like Jerry, he will "choose not to run" rather than risk losing the rematch.
Related
Before You Go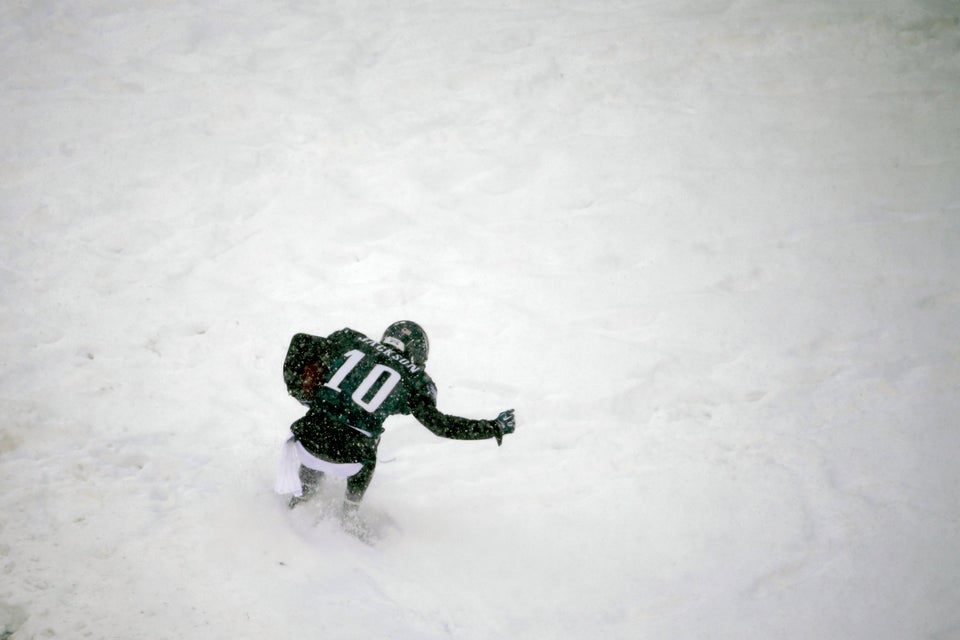 Best 2013 Sports Photos
Popular in the Community