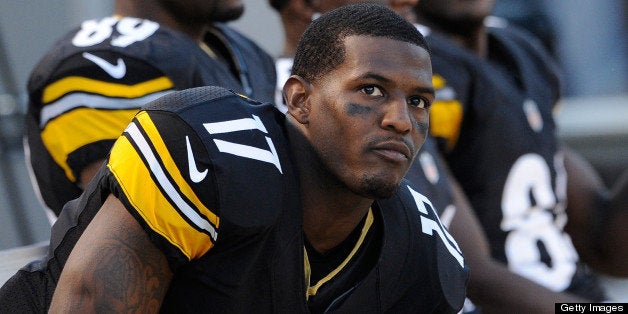 The list of professional athletes expressing their support for Jason Collins' decision to come out as gay included Kobe Bryant, Steve Nash, Mardy Fish and Chris Kluwe.
Mike Wallace is not on that list.
Unlike some of his more enlightened peers who offered encouragement and applauded Collins, the 26-year-old Miami Dolphins wide receiver sent out a pair of tweets sharing his confusion regarding homosexuality on Monday.
"I'm not bashing anybody don't have anything against anyone I just don't understand it," Wallace tweeted, via NFL.com. "All these beautiful women in the world and guys wanna mess with other guys SMH..."
Wallace would soon delete the tweets but they had already been retweeted many times.
Not long after deleting the tweets, Wallace tweeted again, claiming he never "said anything was right or wrong" and sort-of apologized.
While Wallace's remarks were in the minority on Monday, they do reveal some of the attitudes facing closeted athletes considering coming out.
Popular in the Community