After years of being best friends, Mikenzy Snell and Matt Pliska decided to go to prom together. The big night proved to be the perfect occasion to celebrate their friendship -- and share an important message.
Mikenzy and Matt instantly became friends after being paired up on a field trip in fifth grade. Even then, Mikenzy knew it would be a long-lasting friendship.
"From then on out, I knew he was going to be a forever friend," she said in an email to The Huffington Post.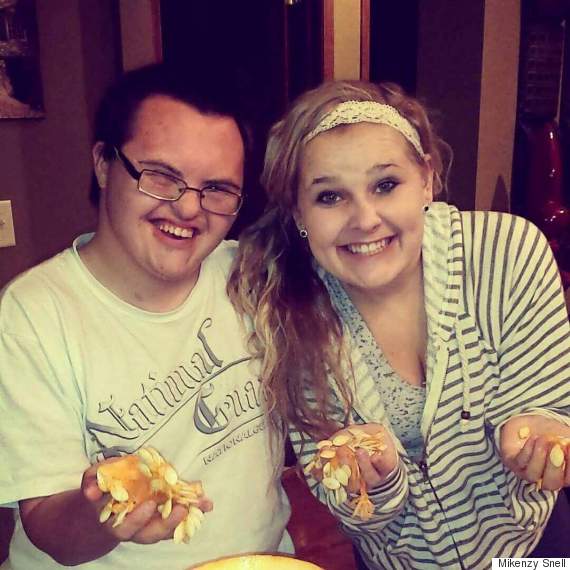 Several ice cream runs and sing-along sessions later, the juniors at Waupaca High School in Wisconsin agreed to go to prom together. Matt, who has Down syndrome and has also battled leukemia in the past, got an early start in securing his date. According to WBAY, he asked Mikenzy a year in advance.
With Matt sporting a red bow tie and Mikenzy wearing a mermaid-style dress, the best friends hit the big dance where Matt had a spot in the prom court. They took the typical posed prom pictures, but a different kind of photo from that night sums up their special friendship.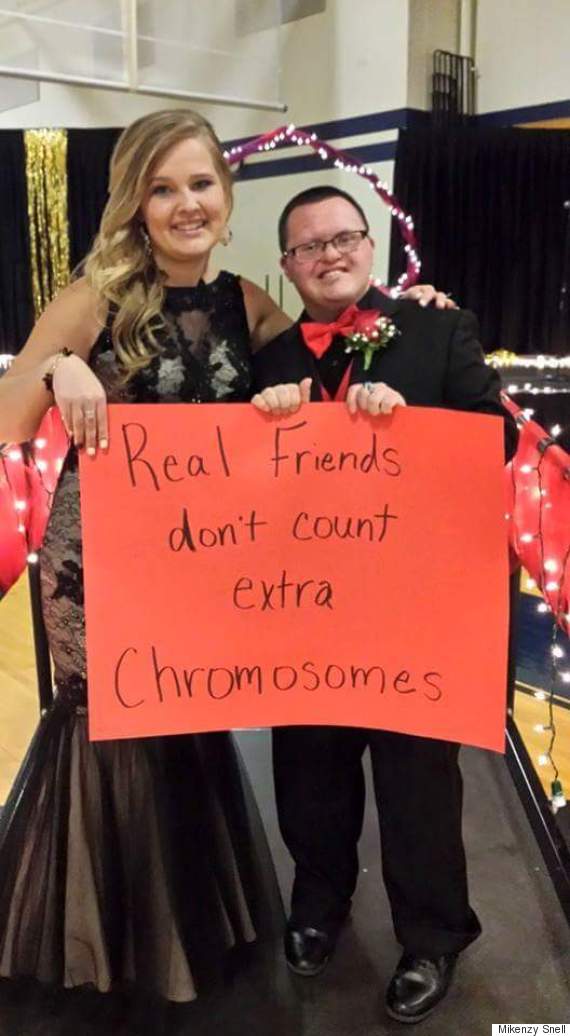 By holding a sign that said, "Real friends don't count extra chromosomes," Mikenzy and Matt had an important statement to make.
"I just feel like it really shows our friendship to the next level of where it actually is but people might not see behind closed doors," Mikenzy told WBAY.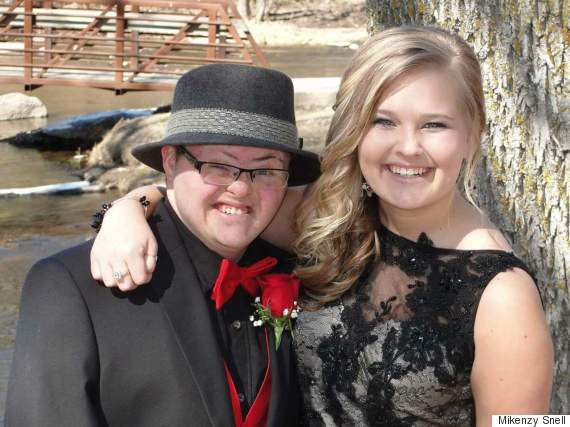 Becoming friends with Matt sparked an interest in Mikenzy. For the last three years, she's been helping with and coaching for the Special Olympics. Matt is also active in the community as the team manager for the girls' soccer team and boys' hockey team at his school.
Aside from his involvement at school, Mikenzy admires Matt's outlook on life the most. She told The Huffington Post his positivity along with his "very handsome smile" has affected not only her life, but the lives of many others.
"He is a very special boy to our entire community."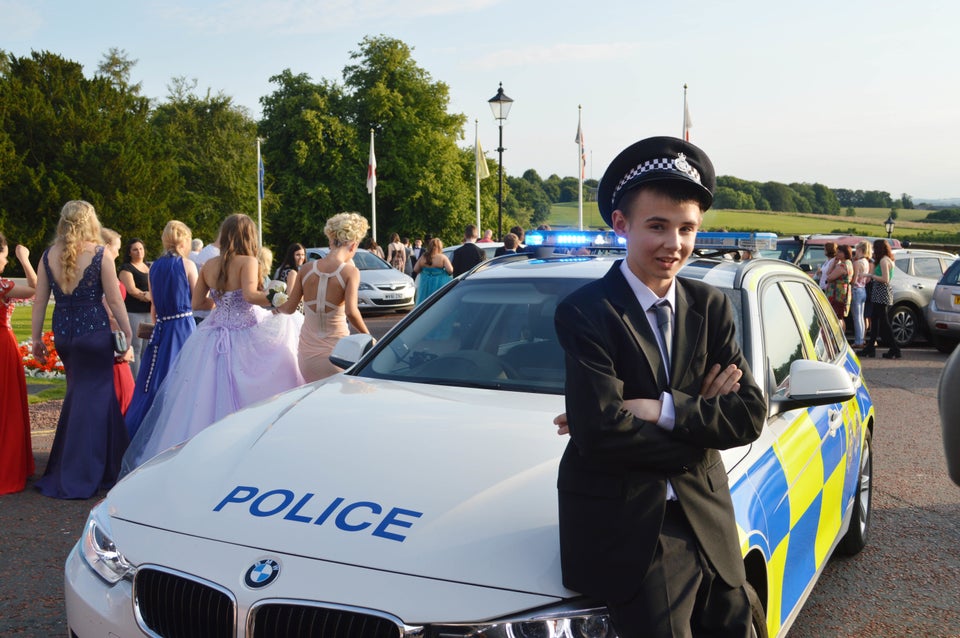 Teen With Cancer Rides To Prom In Police car