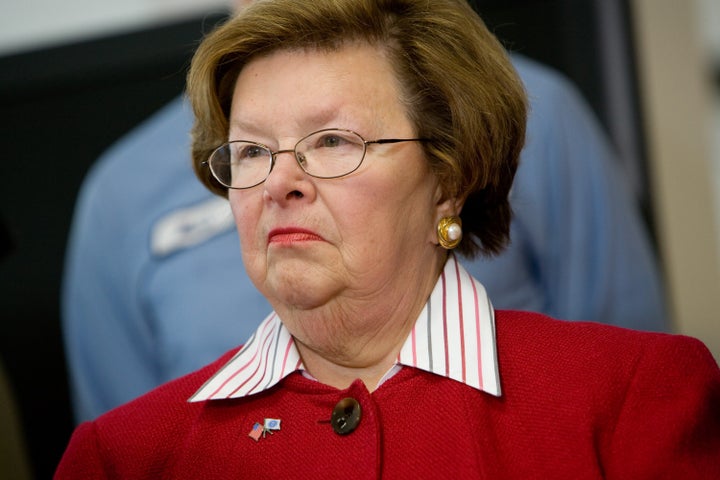 WASHINGTON -- New federal foreign-worker wage regulations that some say would destroy Maryland's crab-picking industry have been delayed by 60 days. According to a statement from U.S. Sen. Barbara Mikulski (D-Md.), the U.S. Department of Labor will postpone implementation of the new wage rule that affects workers on H-2B visas, including many of those in the Old Line State's seafood industry.
"We got a pause, but I'm going to keep fighting for a long-term solution that is fair for workers and viable for preserving jobs in Maryland's seafood industry," Mikulski said. "These are jobs that once they are lost, they will never come back. I will not stop fighting until we have a sensible approach to H-2B wages."
A host of interest groups representing various industries -- lodging, forestry and seafood-packing among them -- have sued the Labor Department in federal court in Louisiana, alleging the the new rule will make labor costs prohibitively expensive and the H-2B guest worker program unusable. The new rule is itself the result of a lawsuit brought by advocates for low-wage workers.
Mikulski said the H-2B wage rules would cause 1,000 job losses in the state's seafood industry.
Art Read, general counsel for the advocacy group Friends of Farm Workers, told The Huffington Post that wages for Maryland's seafood workers would probably rise from $7.25 per hour to $9.24 per hour when the rule goes into effect.
Mikulski said in her statement: "I am a reformer. I believe that in the United States of America, we must have fair wages for all workers. But a one-size-fits-all approach on new regulations won't work for Maryland's seafood industry, which is critical for our jobs and for our way of life."
WATCH: Migrant Workers Need H2 Visas To Crab
Related
Popular in the Community