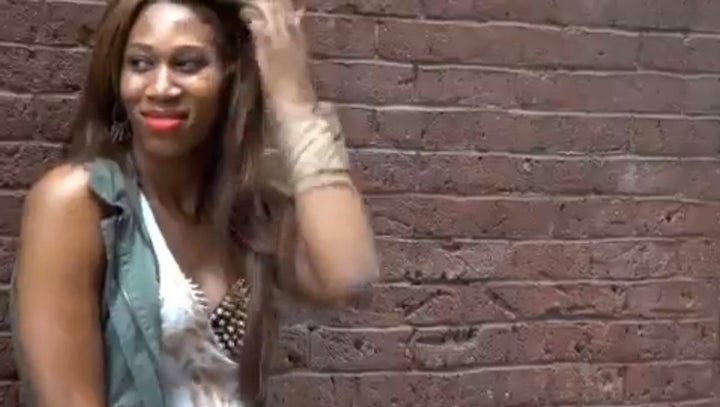 Flo Rida has one of the top songs in the country right now. It's called "Whistle." But may I suggest another song that'll really have you dancing? I like to think of it as the girl-power alternative. (Yeah, I said "girl power." The Spice Girls just closed the Olympics. Girl power is back.) The song is brought to you by independent recording artist Mila Jam. It's also called "Whistle." It's one of those infectious pop ditties that, once you hear it, you can't get out of your head. At least I can't. Mila sings:
All the boys keep calling me.

They can't stop whistlin',

Whistlin', whi-whistlin'.

The boys keep on whistlin'.

They lovin' it and feelin' it and can't stop whistlin',

Whistlin', whi-whistlin'.

The boys keep on whistlin'.
It's one of those songs that makes you feel good about being a girl, those moments when you know you're looking and feeling good, 'cause all the boys are whistling, but it's so not about them. They're not worth our time, anyway, Ms. Jam suggests. "I admit I never, ever look a mess. Damn, I look good in this dress," she sings. Her call for us to put our hands on our hips and roll our necks is a fun dance move that also serves as a kiki rebuff of unwanted advances. Girl power 2012!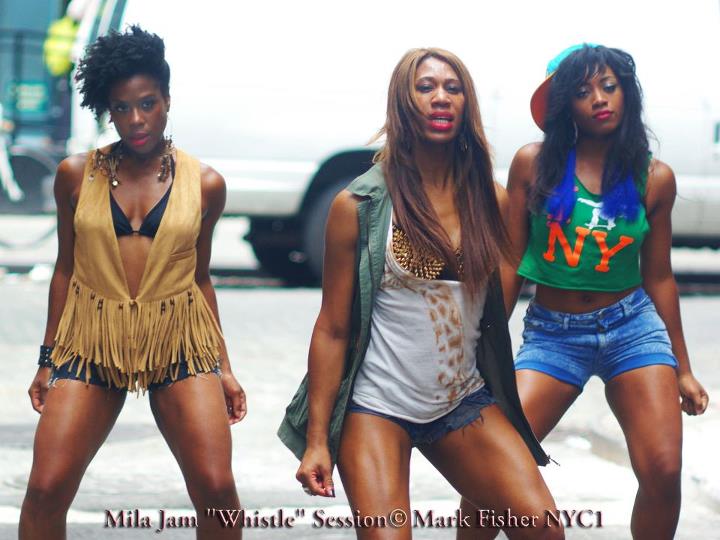 I had the pleasure of seeing Mila Jam perform live for her legions of gay fans earlier this month in a concert she did at the New York City hot spot Industry. Mila Jam is one of those artists you have to see live. Get thee to a Mila Jam show. Someone said to me after her concert that night, "Years later, when she's a huge star, we'll say we were at Industry when she blew the roof off the place and announced to the world that she ain't playing." She closed the show with "Whistle" and premiered the music video for the song. The video is effective in relating Mila's girl-next-door sex appeal and the female empowerment of the song. But the magic, energy, and charisma of seeing Ms. Jam perform that song live, dancing full-out with precision choreography and several backup dancers, cannot be replicated precisely in video. You had to be there. Mila Jam has mastered the art of singing live and dancing full-out at the same time, perhaps due to her musical theater background. She performed for years in the international touring company of Rent.
What was most impressive about Jam's Industry concert is that she can go from full-scale production numbers, with dancers and choreography, to simply singing all alone onstage. She's just as compelling doing both. The emotional high point of the show was a tender ballad Ms. Jam penned, called "Lions." When she sang, "We're fighting like lions and growling at each other," it was clear that Mila Jam has experienced real pain. I was brought to tears by her rendition of that song. Her voice has a delicate sweetness. Her vocal tone is like honey, but the voice is also powerful and packs a punch. Mila Jam is an artist and performer that the world should know.