Growing up gay in the middle of America's Bible Belt taught me very early the importance of facades. Early adolescent years were spent putting on face after face in an attempt to shelter my true self from view. I use the word shelter because I was afraid of how that self would be damaged should others finally see the real me. Fast-forward a couple of decades. The facades are dead and buried, but the web of faces that make up who I am as a person remains. Some of the faces are seen by family, some by friends, some by my kids, and some only by my husband. They are all real. They are all genuine. They are all me.
My dear friend Mila Jam (@themilajam) tackles the human journey of self-acceptance and the complexity of self-image in her beautiful and powerfully personal new song "Faces," available here on iTunes. If you haven't yet watched the above video, stop reading right now, and watch it. I'll wait…
Now that you have seen what I saw and was floored by a few days ago, I hope you will keep reading. If you need to watch it a few times, I understand. I needed to as well.
The opening montage of trans icons such as Laverne Cox, Candis Cayne, Geena Rocero, Trace Lysette, and Zackary Drucker proclaiming "I belong" immediately captivates the viewer. As these powerful and beautiful women look through the lens and into your heart, the duality of their simultaneous strength and vulnerability is the perfect match for the song's theme of living your truth and finding love and acceptance because of that truth. The number of faces in the video continues to grow as the song begins and is "sung" by fans of every shape, shade, and sexuality, including familiar faces such Titus Burgess and Ari Gold (and about 30 other people). These shining smiles become a testament to the power of the diversity in our world. The faces are gay, straight, bi, trans, cis, allies, and advocates, yet none of that matters because the truth of the lyrics speaks across all differences: "I don't wanna lie when I show you all of my faces." Everyone yearns to be authentic and to have that authenticity celebrated, not simply tolerated.
I consider myself incredibly lucky that I have known Mila Jam for so long. Seeing her personal journey to living the truth of Mila was one of the largest eye-openers about my own cisgender privilege I could have had. I was a bartender for Candis Cayne's shows at Bright Bar but was usually too in awe of her fabulous-ness to carry on much of a conversation. Mila was different because I had a personal connection. I knew her. I loved her. I just wanted her to exist in this world as the person she wanted to be in this world. I will never forget sitting in Central Park celebrating the small changes that were happening following the start of her hormone treatments. The most amazing thing to me was that she was always the same person in my eyes. My lack of perspective created an expectation that she was becoming someone different. How wrong I was! She was just being herself in her most authentic form. It was beautiful to see, and I will always cherish being a part of those days.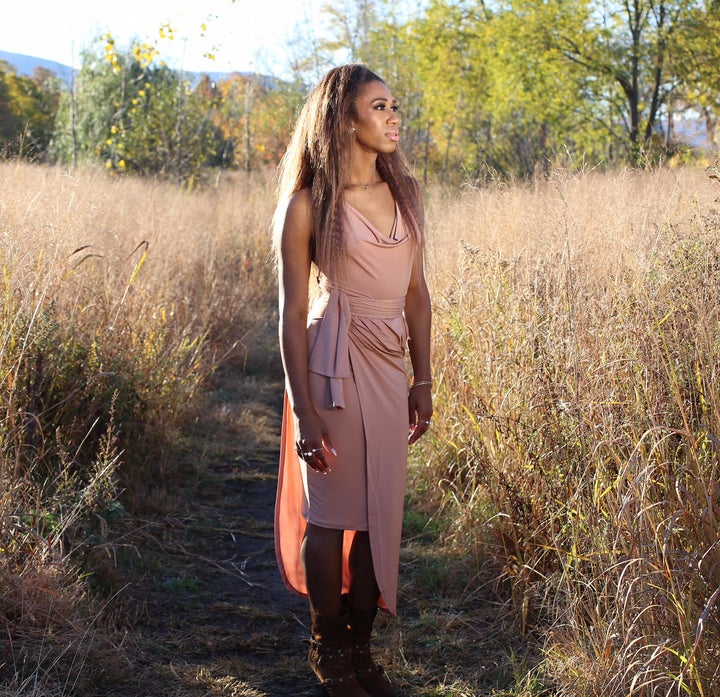 Anyone who knows Mila will tell you that her joy for life is infectious. She exudes happiness. I love that she sings, "Fear cannot take us. Now the mask is gone. Eyes opened wide. I'm feeling alive, never too late to be who we are." So much is in this small statement. Fear of living your truth is gone. Inauthenticity is gone. Life is renewed, and it is never too late to take these steps. This optimism sums up Mila to a tee. She always knew things were going to work out, and she doesn't allow anyone to keep her from pursuing those dreams.
The most profound critic in this world, my seven-year-old daughter, watched the video very quietly. When it was done, I asked her what she thought. She said, "I really like it, but it makes me kinda sad." Puzzled, I asked why. She said, "It makes me sad because some people don't treat some of these people right." Wow. I was speechless. I asked her if it looked like the faces in this video were focusing on how badly some people might treat them. She said, "Nope. They are all so happy. I guess that's what really matters. They are happy about themselves."
With today being Transgender Day of Visibility, I choose to celebrate my friend Mila Jam. She has done some amazing things in this world from touring with the musical RENT to performing alongside people such as James Brown, Mark Ronson, Lily Allen, and Natasha Bedingfield. She is a voice for the voiceless and a champion for every single person. She is a blessing to this earth, and I thank her for the universal message of this song and video.
I asked Mila to explain what "Faces" means to her. She said, "FACES is about looking in that mirror and hearing, 'Do I belong, am I enough, will someone love me for who I really am?' We wear smiles all the time but hide in fear and loathing because we feel different. The journey is universal no matter who you are. And, working through the dark uncertainties is all about learning to radiate your own light. Bravely. Unapologetically. Authentically. Happily."
Thank you, Mila, for sharing this message with us all. #tdov #tdov2017 #youbelong #ibelong #webelong.
Popular in the Community