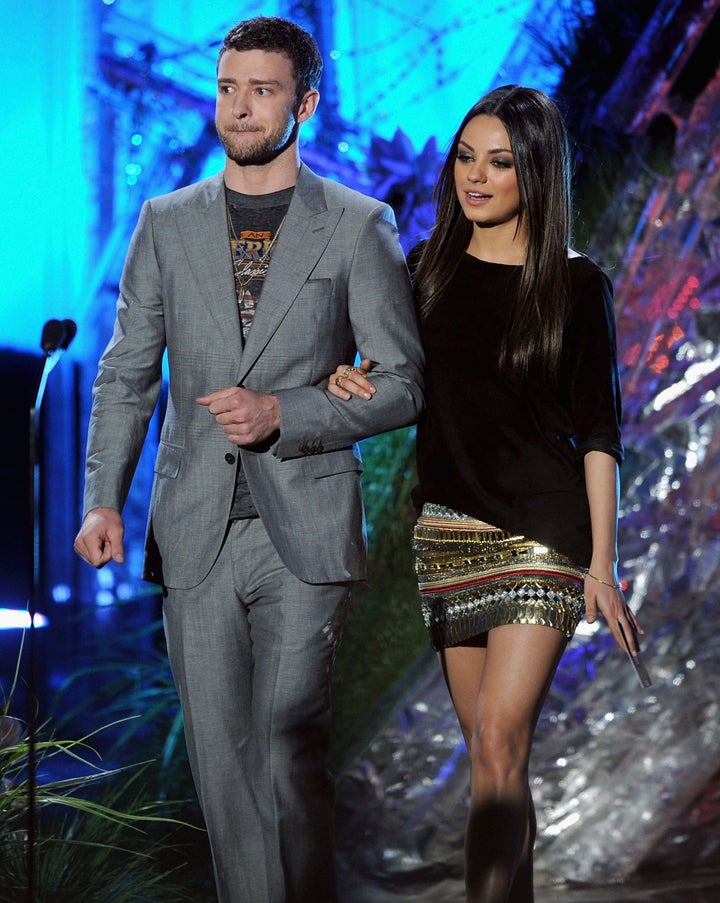 There's a simple and guiding principle to jokesters: always up the ante.
This summer's sexually-charged movie, 'Friends with Benefits' centers on two supernaturally-attractive friends who decide they can, in fact, have sex and outsmart the relationship pitfalls. And even though, two supernaturally-attractive friends tried this just a little bit ago, stars Mila Kunis and Justin Timberlake are having a go.
The film hits theaters July 22, but we've already seen plenty of PDA from these two. Kunis and Timberlake have taken 'promoting' to a whole new level: the comedic pair has been tailoring any and all jokes to the friendly, sexual variety.
Their sexy trailer started it all, peppered with nudity and nonchalance but that didn't prepare us for what was to come. First there were scandalous on-set details, but even off-set, they were determined to tease audiences. With arched eyebrows and wide-spread speculation, Kunis and Timberlake took the MTV Music Awards by the 'bits and pieces.' The two stars devoted their air time to the act of grouping.
Now they have
--complete with touching and one scandalous end--to the 'Friends with Benefits' cause. After all this, it's hard to wait for the real thing.
WATCH
:
Calling all HuffPost superfans!
Sign up for membership to become a founding member and help shape HuffPost's next chapter