Mila Kunis and Ashton Kutcher's love don't cost a thing more than $200.
During an appearance on "Conan" Wednesday, the "Bad Moms" star revealed that the wedding bands she exchanged with husband Ashton Kutcher were very frugal finds. Instead of opting for something extravagant, showy or extra bling-y, Kunis bought simple platinum rings on Etsy. But here's the best part ― they cost a combined total of $190.
"My husband and I got married … and he got me a beautiful engagement ring. Like, stunning, stunning, stunning," Kunis told host Conan O'Brien. "But for our wedding bands, for when we got married, I decided to just get them off of Etsy. And so our wedding bands are from Etsy."
The actress explained that while she was looking for rings ― something super thin and dainty ― she couldn't believe their "astronomical" prices.
"So, I went on Etsy and it was like $90 and I was like, 'Buy now,'" she said, admitting that Kutcher's ring was a little more expensive at $100.
"Oh, he's really pimping it with his hundred-dollar band," O'Brien joked.
You can watch the whole segment above.
Before You Go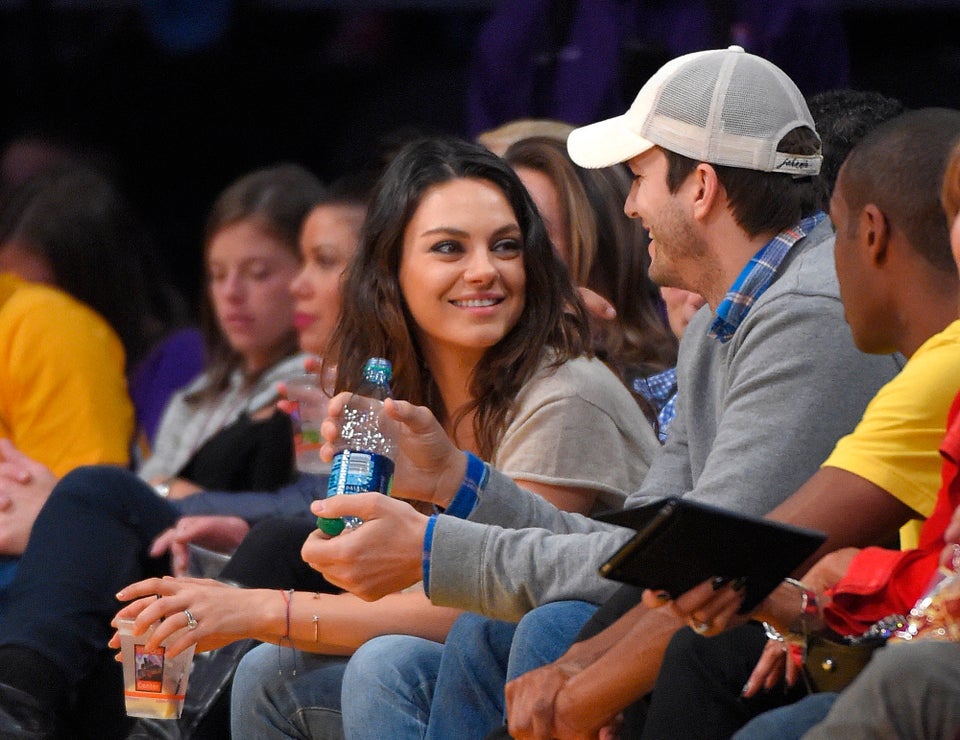 Ashton Kutcher and Mila Kunis
Popular in the Community