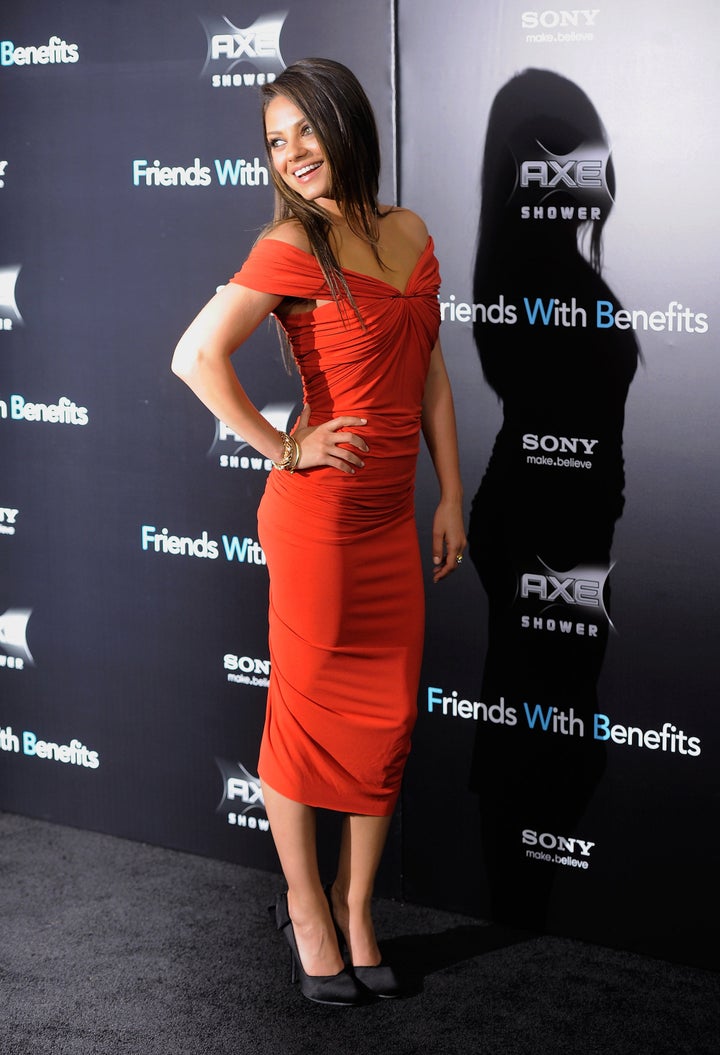 There's no doubt that "Friends With Benefits" star, Mila Kunis should be more than comfortable showing off her bangin' bod, but according to the actress, she didn't want to give everything away in her new clothes-optional flick. Kunis confessed her butt double decision on Ryan Seacrest's radio show but did admit that, although she may not be showing off her derriere, that doesn't mean she's won't be giving an above the belt peep show.
"I showed side boob and I figured I can't just give away everything all at once ... I gotta let it all out in little pieces here and there," Kunis told Seacrest.
We can understand that. But just because Kunis wasn't baring her own bum doesn't mean she didn't have a hand in choosing her butt double. Kunis, the flick's director and her makeup artist held a casting call in which one after another, bum double hopefuls mooned Mila and her esteemed panel before they made the decision as to which derriere would do the trick.
Related
Popular in the Community