The "Bad Moms" star is Glamour's August cover star, giving both a revealing interview about her marriage, motherhood, and Donald Trump, and a revealing back cover image that shows off her natural beauty.
Posing in a tank top and her own necklace, Kunis is wearing nothing more on her face than "skin serum, eye cream, and lip balm," according to the mag.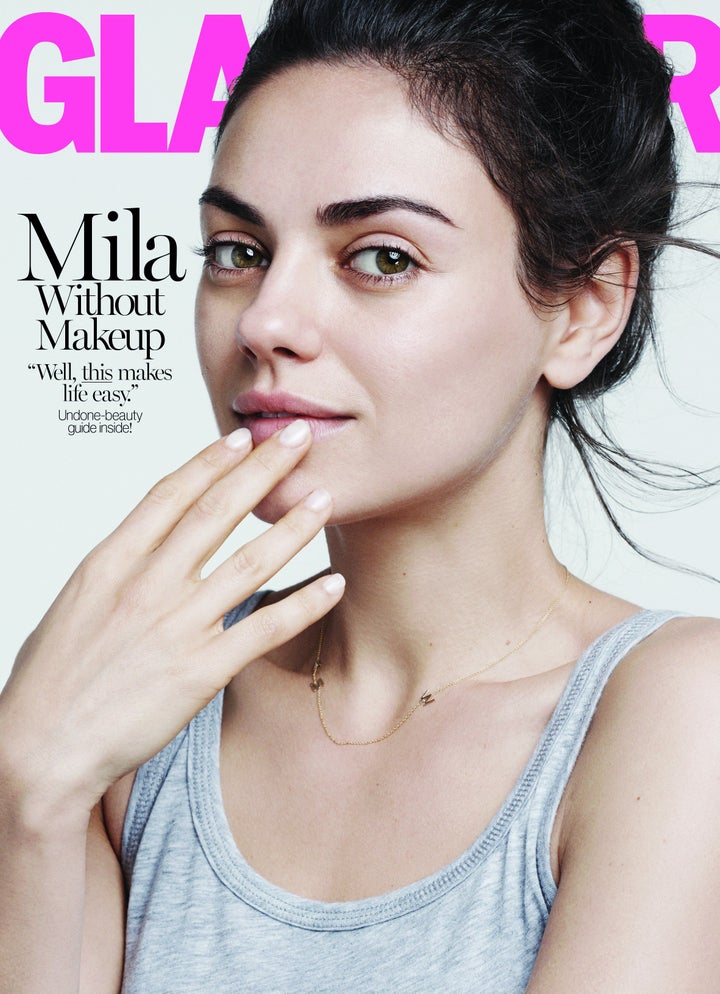 The 32-year-old, who also posed with makeup for the front cover and inside spread, explained to Glamour that she doesn't wear makeup or wash her hair every day, so the change of pace shooting the back cover was welcome. And while she commends "women who wake up 30, 40 minutes early to put on eyeliner," she said she is "just not that person."
That sentiment holds true for her feelings about Photoshop, the reality of celebrity endorsements and altered images.
"I hate it. There was a company that I did a photo shoot for once that manipulated the photo so much, I was like, 'That's not even me.' Like, what's the point? You wanted my name, and then you wanted the version of me that I'm not. I absolutely hate it," she said, adding a caveat: "Now, do I sometimes want them to depuff my eyes? Help me out with a little bit of lighting. But do I want them to stretch my legs, thin out my waist, curve my hips, elongate my neck, blah, blah, blah? No."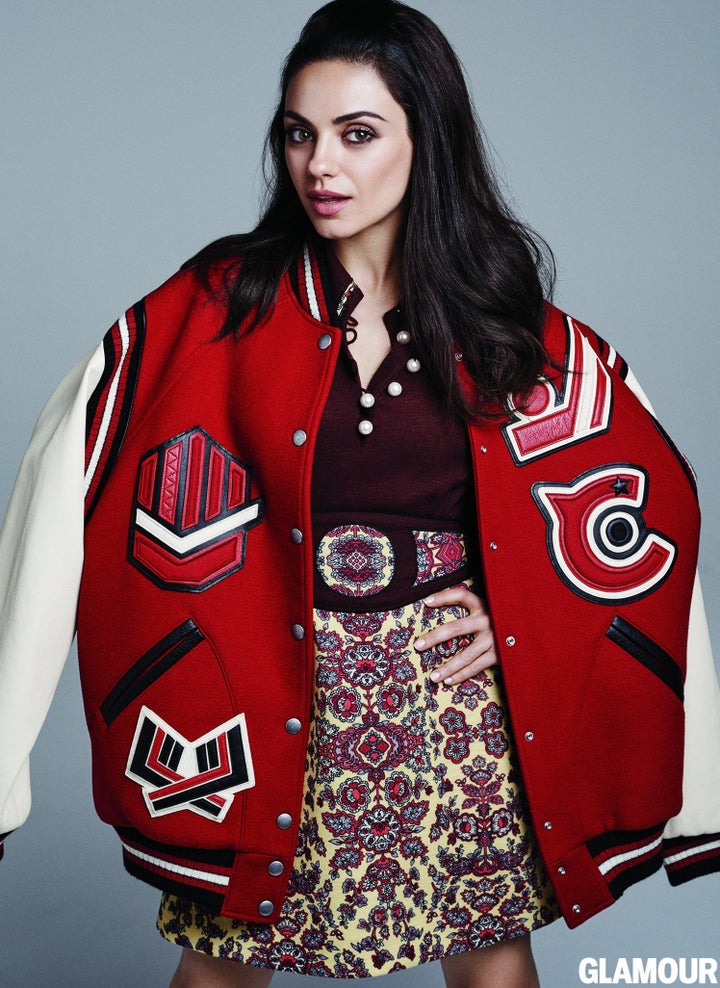 Kunis has long been an advocate for a more natural look, having previously posed without makeup for a Gemfields campaign back in 2014. Are we the only ones who smell a collaboration with fellow fresh-faced beauty Alicia Keys on the horizon?
Head to Glamour to read the entire interview, and pick up your copy when it hits newsstands July 12.
Popular in the Community