Mila Kunis has five movies in the works this year -- and quite frankly, she says, that may be more than enough.
In the upcoming issue of Marie Claire U.K., the 29-year-old actress, whose breakthrough gig on "That '70s Show" led to prominent roles in "Forgetting Sarah Marshall" and "Black Swan," talks about wanting to settle down someday.
"I don't think I can do this three-movies-a-year thing. It's too much," Kunis told the magazine. "There comes a point in your life where you want to be … home."
That point won't come anytime soon, though. Her first movie of 2013, the Sam Raimi 3-D update of "The Wizard of Oz," arrives in theaters March 8, and the rest of the year will see a swift succession of releases. In June, Kunis joins Clive Owen, Billy Crudup and Marion Cotillard in the thriller "Blood Ties." After that, she'll voice a character in the stop-motion animation flick "Hell & Back" and star alongside Robin Williams, Peter Dinklage and Melissa Leo in "The Angriest Man in Brooklyn." She is also currently filming the next Paul Haggis vehicle, "The Third Person," with Liam Neeson, Olivia Wilde and "Oz" co-star James Franco.
So while settling down may not be in Kunis' immediate future, she says she would ultimately like to be in a position where she can work from home.
"I want to explore other parts of this industry to see what aspects of it I can get myself into, so that I can ... work out of home, maybe?" she said. "Like producing. Then I can have, like, a life, in one location."
In the meantime, she works to maintain perspective as she becomes more and more of a paparazzi darling.
"To say my life hasn't changed would be a lie," she said. "It has changed. I don't really know how. I can't complain, nor am I complaining, but I can't leave my house as freely as I used to. But I've also travelled a lot for work, so that's changed. I have been very lucky."
"The truth is, I don't think I can do this for the rest of my life. I also want a life. I want a family, like, one day, not tomorrow," she told Playboy. "I'm never in the same place for more than two months. How am I ever going to have a family like that? You have to make compromises."
Related
Before You Go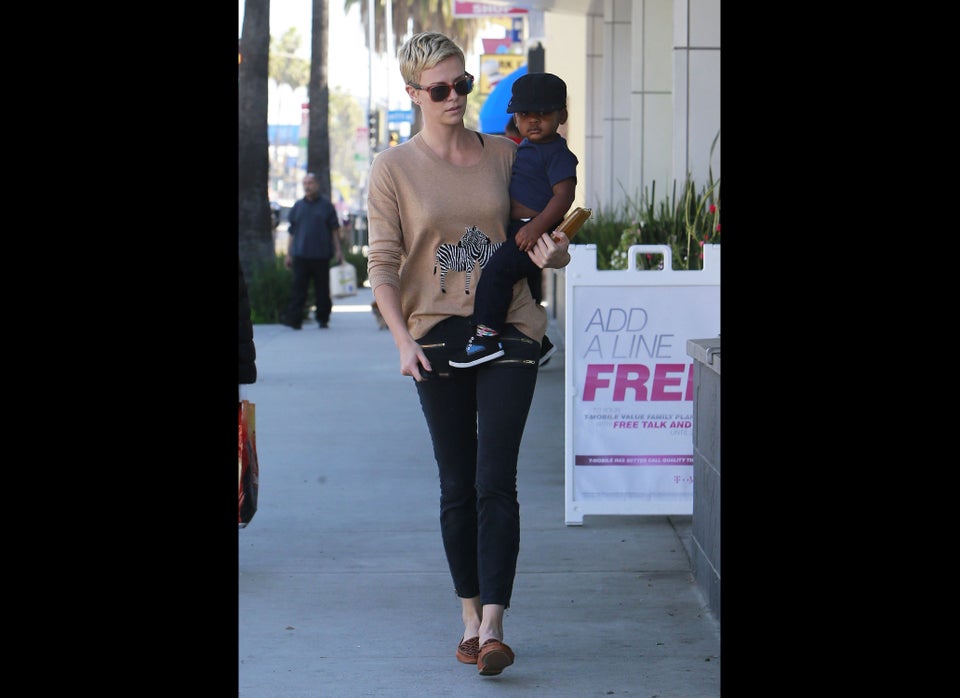 Celebrity Kids: Out And About
Popular in the Community