Hey Mila, what's in the bag?
Now the ball is just around the corner, planned for November 18 in Greenville, North Carolina. So Mila's gone shopping! What do you think she'll wear -- will her typically high-wattage, Hollywood glam fit in at the military party?

If we had to make any recommendations, we'd suggest Mila go with something closer to her Alexander McQueen look from this year's SAG Awards, with her hair loose and her dress fairly modest... rather than her sultry, "look at me!" Elie Saab confection from the 2011 Oscars.
Because something tells us that she'll already get all the attention she can handle simply by walking into the Marine Corps Ball -- a subtle dress will do.
Take a look at Mila shopping, plus pics of some of her best fancy dresses (click "Fullscreen" for big photos). Which was your fave?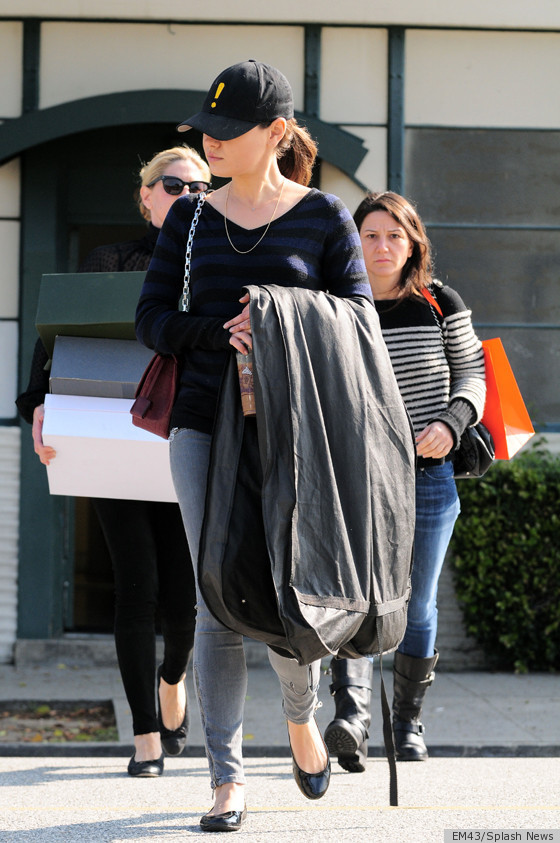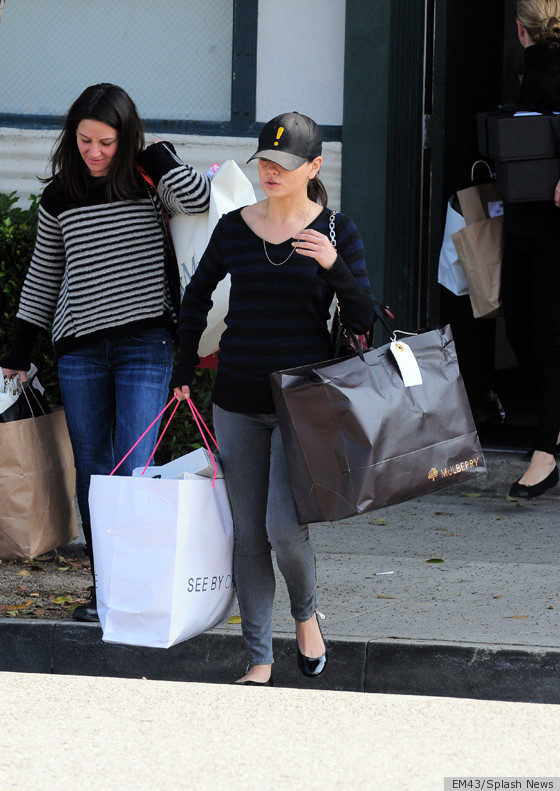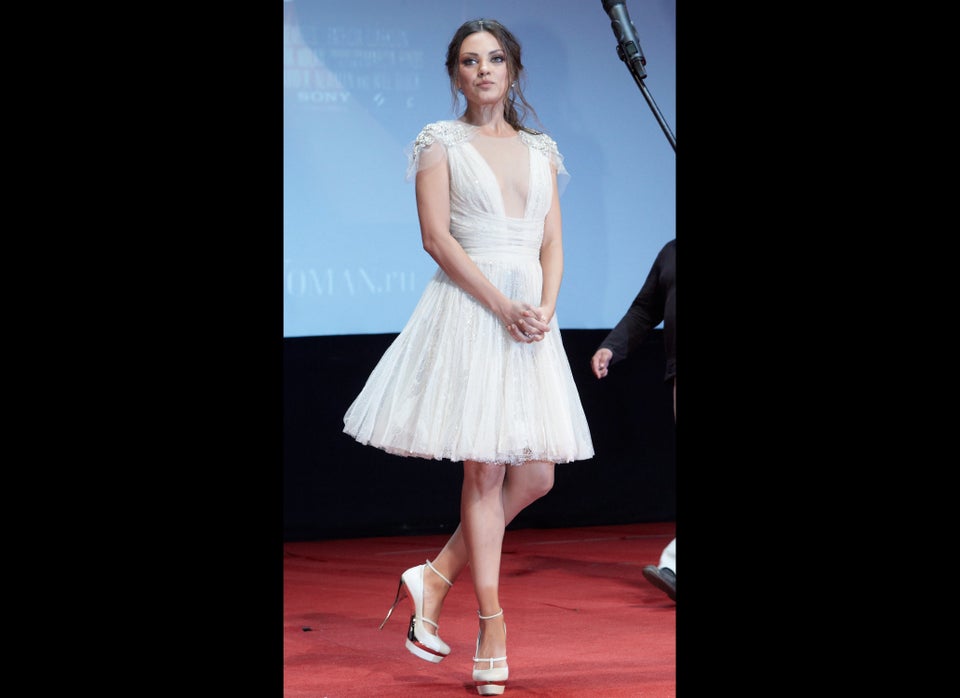 Mila Kunis Marine Corps Ball Prep