It's that time of year when frequent flier junkies and road warriors take to the skies for one simple reason -- to top off their frequent flier accounts to make the following year so much more enjoyable.

These days it's tougher and tougher to get a free upgrade. I should know -- in the 90s I used to fly coast to coast (LAX-JFK) every other week for three years to see my ailing mother and got to know the good life well. Since then, I've been flying well over 100,000 miles a year and usually have the cheapest ticket on the plane yet get treated like a celebrity (and often sit next to one!) just for knowing a few handy tricks.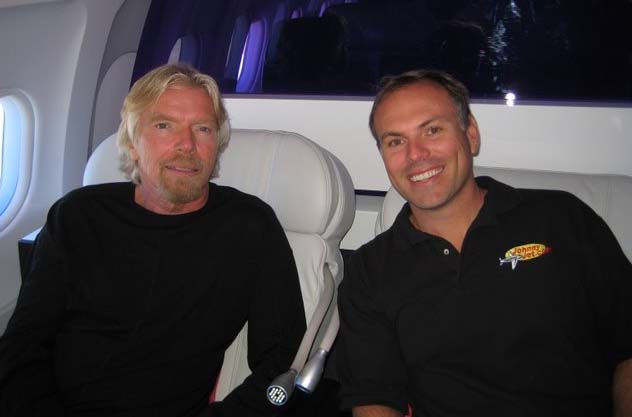 Elite status: The key to getting upgraded
In the past, savvy travelers knew that dressing well, smiling, claiming it's their honeymoon, bringing chocolates or even flashing a travel agent card to the gate attendants could very well gain them an upgrade. Not anymore. Just before 9/11, the airlines started cracking down. Their financials had started to plummet and then 9/11 hit, making things even more difficult. Now it's next to a small miracle to get a free upgrade without having some kind of connection. Your best bet (if you're not related to an airline supervisor) is to have elite status with the airline you're flying.
Attaining elite status is not as difficult as it may sound. Most airline programs require a minimum of 25,000 actual flight miles to make it to the first level. If you only travel once a year and it's a short-haul flight, then sadly, you're probably out of luck. However, if you travel occasionally for business or pleasure or do one big trip a year, then you might be missing out on some mega perks, which could change your whole flying experience.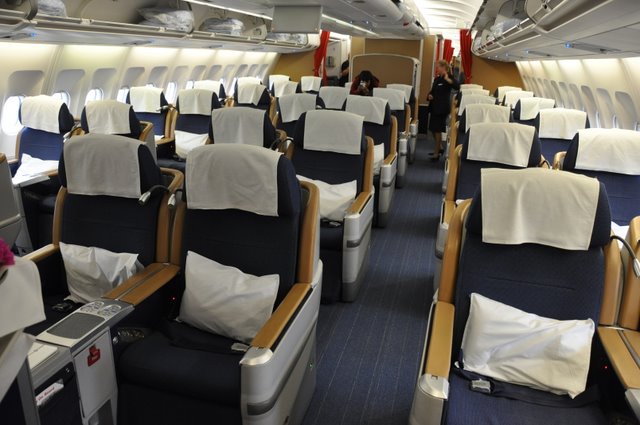 The benefits of elite status
What comes with elite status? Besides possible free upgrades to business and first class, you'll also get a dedicated phone number so you don't have to wait all day to speak to a customer service representative, access to special check-in desks and security lines, free checked bags, bonus miles and more. The biggest reason I'm so intent on attaining "status" is to get access to premium coach seats like the exit or bulkhead rows. These are the ones with the most legroom so when I'm in coach, my flight is still quite pleasant and comfortable.

How much do I have to fly to earn elite status?
If you, like many people, have no idea how many trips it takes to reach 25,000 miles, start by using Web Flyer's mileage calculator. A New York to Los Angeles one-way trip is 2,475 miles so essentially, you'd need to do that trip five times in a year. But let's say you go on one big trip each year and you go to Australia or Asia from New York, that trip alone would gain you 20,000 miles or more. Then you just need to do one trip to California and back, for example, to gain elite status.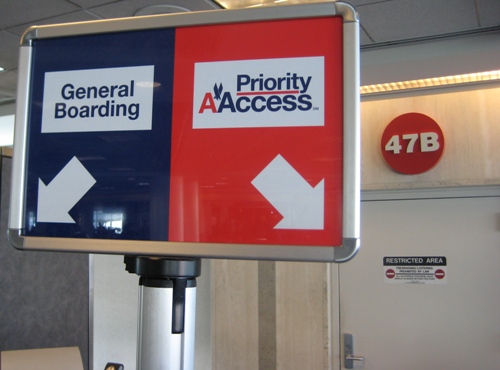 Mileage runs
If you time it right, you can find fares between New York and Los Angeles for just over $100 each way. I know people who will do the flight there and back on the same day, just for the miles. The reason you'd do a trip like this is so that the following year, you can reap the rewards of being an elite flyer. If you achieve elite status, it's good from the time you earn it until the end of February the following year. So let's say you hit the 25,000-mile mark in August 2010, your elite status would be good until February 2012! Airlines operate their mileage on a calendar year so keep in mind you need to earn the points/miles between January 1 and December 31 of the same year.
This explains why, in December, you may start to see your friends Facebook status or threads on FlyerTalk (a popular message board for obsessed frequent fliers) read: "I'm going on a mileage run." I just tweeted (@JohnnyJet) that I'm going on one after checking my mileage balance with the three main carriers I use (American, Delta and United) and I noticed I'm just 2,100 miles short on United and more importantly, all its partners. I have already gained elite status on the other two.
Partner airlines
You see, I don't just fly American, Delta and United. In fact, I've flown on 28 different airlines this year alone. But each time I fly, I check to see which airline alliance (if any) they're a part of and then give my preferred carrier's frequent flier number so I earn miles. This year, I've only flown United on a few trips that earned me 4,000 miles but I made up the difference by flying with United partners and always providing my United number.
Finish reading the rest of Johnny Jet's Mileage Run Tips on Frommers.com.
If you found this interesting and helpful and you want more, you can subscribe to my weekly newsletter on JohnnyJet.com and follow me live on Twitter @JohnnyJet.
Related