By: Max Wohlgemuth Kitslaar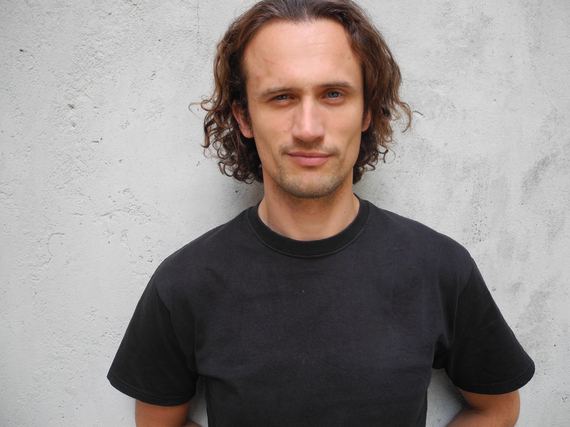 Who would have thought a deserted beach on Mallorca to be the setting for a life-changing decision?
After reading a book by a journalist who had ridden his old-timer motorcycle across the Americas, it was on that beach that I decided to ride my own 40-year old Moto Guzzi from Chile to New York in six months, and to document thirty-two social businesses along the way.
It proved to be one of the best decisions in my life so far. Six months of terrific riding, of hundreds of inspiring conversations, and loads of endorphins.
It wasn't the first time I placed myself far outside my comfort zone. Over the years the power of doing so, never ceased to surprise me.
When I went to Argentina for the first time in 2006 to conduct human rights research for my master's thesis, I did not speak a word of Spanish. I remember walking into a library asking the lady behind the counter about 'the dictatorship'. Her reply - 'All books here are about the dictatorship' - left me completely off-guard.
Being far away from home for the first time in my life, I often times felt misunderstood and alone. Back then, social media and Wi-Fi connections weren't as developed as they are nowadays. Each night I would walk to the Internet shop across the street to send lengthy emails to my family. Despite the emotional rollercoaster though, I pushed on.
Back in the Netherlands, I enrolled for a second master's degree in Latin American Studies. The continent had clearly left its mark.
After carrying out research on the legal protection of wildlife and ecosystems during the construction of a port facility in Ecuador, and back in Amsterdam again, I bumped into a friend who had just launched a startup in online advertising. Even though I knew very little about the industry, I joined. After all, making unexpected moves had paid off before.
It was early 2008 and the worldwide use of the Internet started to rise exponentially. Eager for a piece of the advertising pie across the pond, we jumped in. I was responsible for developing operations in Latin America. Before I knew, I flew to São Paulo to do business on the continent I had fallen in love with since the first moment I had set foot on Argentinean soil.

However, after seven years in online advertising I was fed up with the industry's one-dimensional financial focus. For seven years I had been developing a platform solely to optimize advertising budgets. Even the fact that I was doing business in Latin America could not make up for the strong urge to start contributing to a better world anymore.
Goodbye seven years of investing in the industry. Goodbye good money.

Little did I know that my motorcycle trip would change my life forever. The 32 companies that I visited, recharged my batteries of hope towards a positive future.
After having made it to New York, and without any writing or editing experience, I started working on a book about the journey. It felt as the only possible direction for my life. Positivity started flowing, and there was just no way to stop it.
The result is a road story and business book in one. A book of inspiring models that show how to conduct social business. A book in which my motorcycle rides me into the life of 30-something entrepreneurs that are working around-the-clock to create a better world. Social entrepreneurs that are determined to contribute, and to live up to their social responsibility.

If there is one thing that my journey taught me: everybody has an idea to make the world a better place. From baking cookies for the local community centre, to creating a multinational.
Getting out of your comfort zone and giving this idea a shot can be the most fulfilling experience you will ever have.
And the best news is: anybody can do it. Just like a normal dude can ride his old-timer motorcycle ten thousand miles up north, without any knowledge of mechanics. Life is out there. Go get it.

Pioneers for Change is a seed-bed for innovative thought. An activator of personal potential. A catalyst for collective energy. A community to drive social change.
Our annual, international Fellowship is open to anyone aged 28 - 108 years old. We gather change-makers -- a business person, a community person, an investor, a thinker or doer -- who are willing to harness their talents, energy and resources as a force for good. Pioneers for Change is an initiative of Adessy Associates.

Adessy Associates believes social and business objectives are mutually reinforcing. We equip and enable organisations for a sustainable future, by focusing on benefit for people, planet and profit. Our bespoke services harness sustainability, innovation, consciousness and purpose. We are proudly B Corp certified.
About Max Wohlgemuth Kitslaar
Max (1983) is the author of 'Miles Ahead' in which he explores how:
social business can be profitable,
anybody can contribute to a better world,
returns are high when taking a risk.
'Miles Ahead' is available in English, Dutch and Spanish.
Apart from his book, Max models projects and offers lectures to educational institutions and businesses. He is based in Amsterdam, the Netherlands.
Calling all HuffPost superfans!
Sign up for membership to become a founding member and help shape HuffPost's next chapter