Now, this is a photo that any parent would be proud to put on display.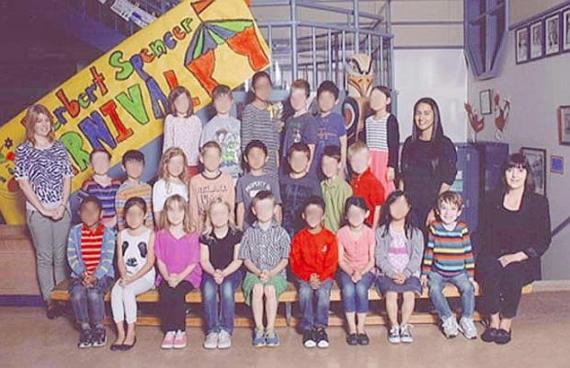 However, Belanger calls the new photo "gorgeous," according to the Province.
Seven-year-old Ambridge has a genetic disease called spinal muscular atrophy, which weakens his muscles and requires him to use a wheelchair. While Ambridge is separated from his class in the original photo (seen below), he clearly wants to be included and can be seen straining his body to be closer to the group. Upon seeing the photo, Ambridges' parents requested that it be retaken.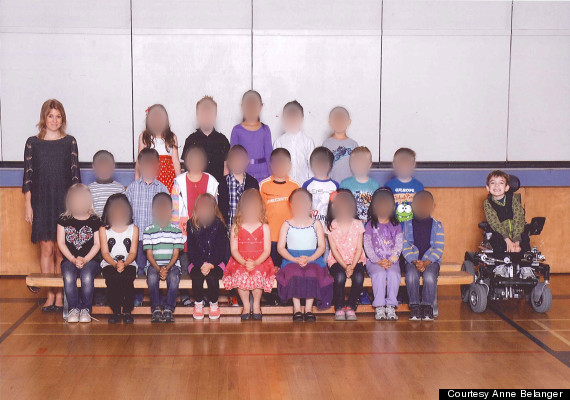 "When he gets home, first thing he asks is to get out of the chair and sit on the couch," said Don Ambridge. "He's not tied to it in the same way that others can be."
Ambridges' parents never showed their son the original class photo, and according to the Province, he is still unaware that it caused any controversy. When he saw the new photo, he was delighted. "Oh, mommy! This is so nice," he said.
What do you think of Miles' new class photo? Let us know in the comments section.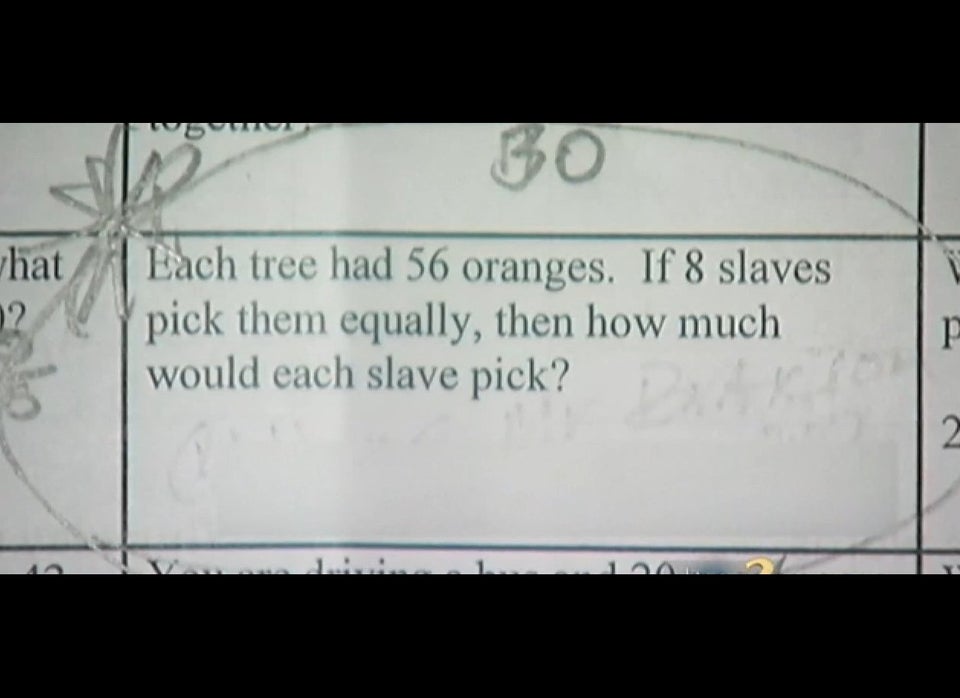 Controversial school-related documents from around the country