Reports Canadian outlet The Province, the original Herbert Spencer Elementary School class photo shows 7-year-old Miles Ambridge, who uses a wheelchair, separated from the rest of his 22 classmates. As Ambridge smiles for the camera, he strains his neck to be closer to the rest of the group.
Ambridge has a genetic disease called spinal muscular atrophy, which attacks spinal nerve cells. As a result, he cannot walk, and he uses a wheelchair to get around, reports the Toronto Star.
"I couldn't comprehend how the photographer could look through the lens and think that this was good composition. ... [T]his just boggled the mind," said mother Anne Belanger, according to the Star. "Being picked on and being set aside is horrendous and this was what was happening."
(Story continues below.)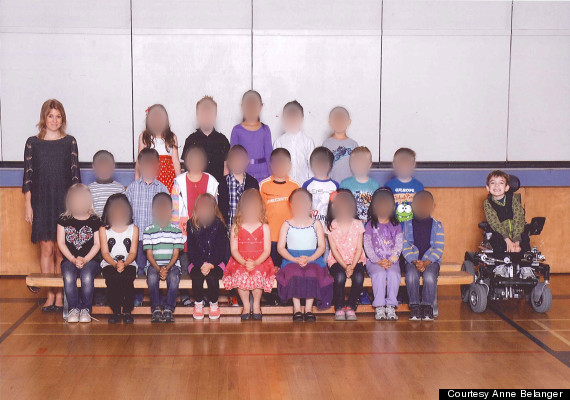 Lifetouch retook the class photo last Thursday, this time with Miles out of his wheelchair and sitting with the rest of his class, reports the Province.
Although Don Ambridge found the original photo upsetting and hurtful, he said he does not think the photographer meant to discriminate against his son.
"For me, discrimination is a willful exclusion of somebody," said the elder Ambridge, according to CBC News. "I don't believe that's a case here. ... I think what it is, is just a circumstantial lack of awareness that resulted in a really emotionally tragic output."
Belanger, on the other hand, did think the photo was discriminatory.
"Kids can be cruel but this comes from adults, which is even worse," she told the Province. "Adults should know better."
Don Ambridge notes that his son did not seem aware of any discrimination when the original photo shoot was taking place.
"He doesn't carry that perception of any wrongdoing or malice. He's just trying to be part of the picture and he's having a great time doing it," said Ambridge, per CBC News. "I think that's part of the pain for me. ... [I]t's just so innocent where you start thinking, 'How dare you?'"
When contacted by The Huffington Post, a representative for Lifetouch Photography declined to comment on the matter.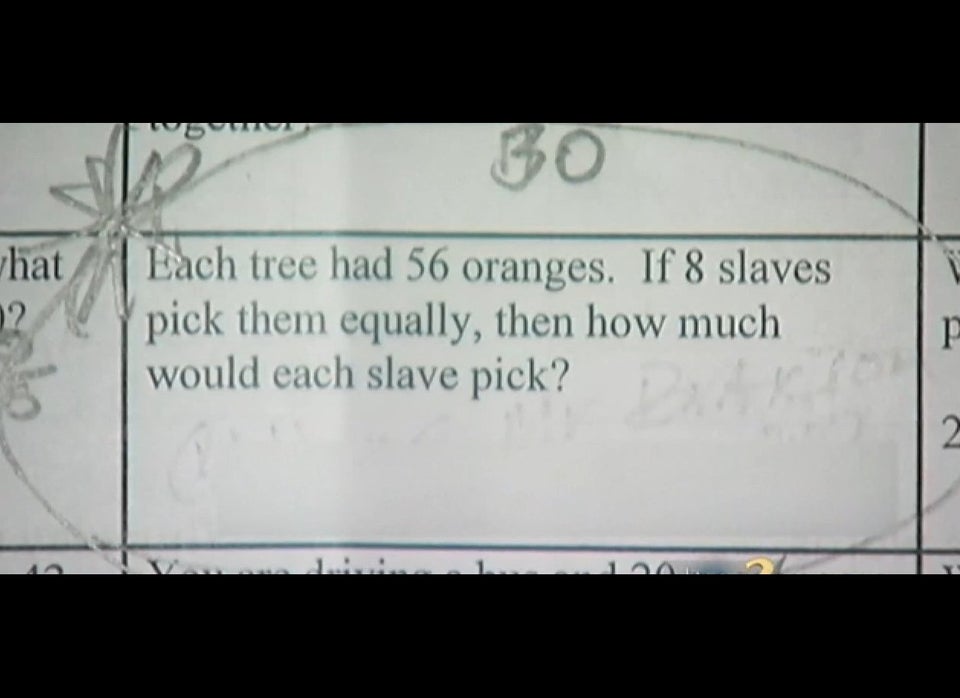 Controversial school-related documents from around the country