A Conversation with Erin Davis and Vince Wilburn
Mike Ragogna: Let's start with the street. It's about time that Miles Davis got a street named after him, but why now? What brought it on?
Vince Wilburn: What brought it on? There was a lady named Shirley Zafirau, she is a neighbor on West 77th street and she's very politically driven. She thought it would be very honorable if the city would grant uncle Miles a street named in his honor. So one of Mayor Bloomberg's last bills to be signed before he left office was to pass this ordinance to have the street named after uncle Miles. So Shirley Zafirau was the one who really spearheaded it. She's going to be at the event, we were out hanging "No Parking" signs last night. I don't want to tell her age, but she's really spunky and feisty. The family applauds.
Erin Davis: We're very grateful to her.
MR: Erin, the US postal service's Miles Davis stamp is the biggest selling specialty stamp to date, right?
ED: I wouldn't be surprised! I know it sold a ton of stamps and was joint released with the post in France, so it was a really big honor for us to have this joint release with the two nations, the US and France. That was a long time coming, too, a lot of work and a lot of red tape, but the post office had a great team of guys working on that and they pushed it through once they got the artwork sorted out and everything. It was a great, great thing for the family.
MR: Another major thing is the bio pic that's happening with Don Cheadle, Ewan McGregor and Zoe Saldana.
ED: Yeah, we're thrilled about that. That's also a long time coming. Vince?
VW: It took seven years and we're finally going to production in Cincinnati in June, it's Don Cheadle's directorial debut, and then we have Zoe Saldana and Ewan McGregor cast. The script was written by Steven Baigelman and Don Cheadle.
ED: Steven Baigelman just finished the James Brown movie, he's a great writer.
MR: Cool. Miles Davis has his own brand, people know his sound the second they think of his name, even though he went through several distinct styles. What is it from your perspective that made this music iconic?
ED: It's unique, and what's unique about it is that it changes over the years, it's not just a sound. The Rolling Stones you can identify pretty quickly, and they're often copied but you can always go back to them and say, "Oh, that's something that The Rolling Stones did." With Miles I think you identify with periods of his career, the styles he's played in. You know his horn playing, you can pick up his phrasing because it's just so sweet and melodic. It's just the choicest notes, it's never as many notes as you can fit into a bar, it's only the right ones. [laughs]
MR: Nice. And of course it's emotional. Everything that came out of those lips came from the heart.
MR: Vince, obviously you have a lot of stories about Miles, but do you have any that come to mind, something you watched him do or something about him?
VW: I always say this, but you're talking about someone who was the first to wake up in the morning and last to go to sleep at night, driven by music. He would change close to five or six times a day, his mind just worked in very creative ways and he was always thinking about the music, advancing the music, exploring new horizons with the music, never looking back. We played together for four years and each night was different. We called it Miles Davis University, he was the captain. We called him "The Chief."
MR: He was the kind of improv, wasn't he?
VW: Yeah, you could say that. He had structure, but he used to say, "Set up things." There was structure with the improv. He would say, "I'll tell you to play, not to practice." You had to be ready, spontaneity was the key.
MR: Erin, do you have any special stories with him?
ED: I've got a million of them. I think one story or one situation that kind of resonated for me often was that he wasn't able to attend my high school graduation because he was on tour, but he called me up and he said, "You're going to be in the band because John Bingham is leaving," he was playing electronic percussion, and I didn't really know anything about that, but I just kind of said, "Okay." I was used to going on the road with him in the Summers, but on crew. I obviously always wanted to be in the band, but I thought more along the lines of I would play drums. But I said, "Okay," and the day after I walked and got my diploma I was on a plane to meet up with them in New York. That whole tour when I played with him, the first and second tours I was just nervous the whole time because I wasn't really comfortable with the electronic percussion, being complimentary to the drummer. I thought I was ruining the show for him. I had solos and I didn't know what to play. He was very patient about it. I thought, "Man, he's going to send me home after a week," but he was very patient about it. One night I remember I was so tired of being stressed out that I just let loose and started hitting everything and playing and trying to remember all the chops I had and he was like, "You actually played pretty good today." I think I just stopped being nervous and relaxed a little bit. Like Vince said, he never paid us to practice. It wasn't about trying to be perfect, it was about taking yourself to a different place you haven't been. Your highest form of expression. I wish I would have realized that earlier, I think I would've enjoyed it a lot more. But that's probably one of the things I take away from him not being here, I wish I could talk to him about that experience.
MR: Can you remember if there's any specific moment or event during your time with Miles that changed your outlook on music?
VW: Him being a leader, it teaches you how to interact with musicians. Both Erin and I are bandleaders and it taught us how to deal with our musicians on a certain level. Musicians are sensitive creatures, so to get what you want out of your musicians you have to treat them a certain way and then you can take them in your direction. That's one of the things that I learned from him, the way you treat musicians to get the best out of them. That stuck in my mind when I played with him and now I apply that to my band.
ED: I echo fully what Vince said. I watch Vince with his guys and it reminds me of how Miles, "Chief," used to handle his guys, how he would deal with them. Vince said musicians are sensitive, sometimes things happen and guys do things on stage or on the bandstand or off stage, but Vince deals with his guys in the same way Chief used to. I was always surprised when I thought Chief would get very upset with somebody but he wouldn't. You've just got to know how to deal with people. There were things that would upset him, mostly about which guys were playing, not what they were saying. The other thing that I learned from him that kind of changed things for me is that he really knew how to pick guys for the band. He picked guys that he thought were good players in whatever band they were in before. It didn't have to be jazz or anything, if a guy was a good player he would ask them to join the band. I think a lot of people didn't understand that, including other members of the band that he was fronting at the time. He would just build these great bands that would come together over time that always had great drummers, horn players, bass players, guys would come and go and I would always think he'd be upset when a guy would have to leave to play with someone else, but he would always wish them well. It was kind of like a family, it was really cool.
ED: I think he would really be concerned about what was happening with his band before helping somebody else with their thing, but if you were in his band he would help you with your career going forward anyway. I think he was just trying to help you with things you might not be aware of, just furthering your own development. So in a way, yeah. He definitely did mentor a lot of people in that way.
MR: What are you guys working on right now?
VW: I've got a couple of artists, a kid named Jesse Campbell who was on The Voice, I'm doing some music with him, I've got a kid named Niles Rivers, Erin and I both have studios respectively in California. We're always putting tracks together and calling each other, I go over to Erin's and Erin scores movies and it freaks me out. I'm so proud of him, listening to his music and his tracks, we inspire each other. I have artists that I'm producing, and Erin can speak on his productions.
ED: Well, last year I produced the score for this documentary about Richard Pryor called Omit The Logic. I've done a couple film scores in the years before that myself, being a composer. I dabbled in some management, I was working with an artist called Gabriel Johnson, we still work together, but I'm taking more time to write music myself and get back into my playing. I play drums and I play a little guitar and bass, too. I'm kind of just working on a new project and I'm hoping to collaborate with a friend of mine who's also a composer. We're hoping to get together in the next few months to see what happens, but other than that we work with the estate a lot, the movie's coming up and once in a while I'll get a nice internet commercial or something I can do. Right now I'm just working on new material, I write different styles of music, sometimes it's acoustic blues, sometimes it's hard rock, sometimes it's more something you would hear in a film. I'm just kind of working through a lot of different things right now and I'm enjoying it.
MR: Nice. You also worked with Kyle Eastwood in that supergroup Bloodline.
VW: [laughs] Supergroup...I like that. It was a supergroup!
ED: Yeah, that was back about twenty years ago I was in Bloodline with Berry Oakley, Jr, Waylon Krieger, and Joe Bonamassa who's now gone on to great success, I'm so happy for him. I love seeing him out there in all the guitar magazines and seeing him on DirecTV all the time. I go to the guitar shop and half the stuff is his personal model of guitar or pedal or amp or whatever. It's great to see, because I know he worked really hard at it. I think when we started he was fourteen, and now I know twenty years later he's worked through it all, I'm really happy with him. Kyle's project, we recorded a record in Paris a couple years ago, and that was great fun to work on because he's a great friend.
MR: What advice do you have for new artists?
ED: The advice I would have for new artists these days is try to write what you write, don't try to write what everybody else does. Just explore playing live as much as you can, get your group together and get tight with rehearsals and go play live. I've seen a lot of bands that are able to get shows but aren't good at playing live because they don't know what to do, they don't know how to listen to each other or how to work in a club environment or even a larger venue. The last thing would be to get your social media numbers up because that's how it's working these days.
MR: Yeah. Vince, what about you?
VW: Don't go on American Idol. Don't go on these TV shows. Like Erin says, man, you've got to play. You've got to go through the trenches. You don't want to be a one-hit wonder. I'm so sick of these artists who are in it for the money and then they're out. They're in for one album and then you don't hear from them anymore. Think about longevity, think about starting at the bars or the clubs or whatever and play music with people you like to play with. Don't be with these f**king put together bands, I hate it. I hate it, hate it, hate it. Play. You've got to play. Don't autotune, it's horrible. It bastardizes the music and people who want to be creative. That's a whole other topic, man. Erin and I have the Miles Davis House in Austin, and man the bands who come through there just kill it. They play and Erin and I just smile, man. We're high-fiving each other. We had Lucinda Williams, it's like, "S**t." It doesn't get much better than that. All these bands are killing. That's where there's a disconnect: There's a disconnect between true artists and one-hit wonders. We love the true artists, the artists that are in the ditches, social media, grinding, playing, hitting all the clubs and the bars and paying their dues. Does that get my point across?
MR: I think so! [laughs] With American Idol and The Voice, sure, they're fun to watch, but I think it also teaches generations of kids who are going to go into music into thinking that's how you do it.
VW: Yeah, and they go in it for the money. Money is great, we love money, but love music first. If you kick ass on your instrument or you're singing your ass off, the money will come. Shit, Bruno Mars was doing Elvis impersonations in Hawaii or something, but it prepared him for where he is now. I just used him as one example. He can share with you his struggles. His brother plays drums in the band, his brother was a police officer, he stopped playing drums to join the police force, and then when Bruno picked up he quit the police force to play with his brother. And he can play! I don't consider Bruno Mars a one-hit wonder, but what do I know?
MR: I would never put him in that category.
VW: He kicked ass in the Super Bowl halftime, that's enough for me. Dig this, Kanye West had to come up through the trenches, trying to get his demo played until Jay gave him a shot, and now look at Kanye West. He paid his dues. You've got to go through the trenches.
MR: I have to ask you, how did Kind Of Blue become one of the greatest albums of all time?
ED: I'm not sure! It's one of those secret formulas. A lot of people I talk to, when my dad comes up they say, "Oh, I loved Kind Of Blue." That's not the only record they say, but that's a lot of people's introduction to jazz. It's very easy on the ears without being easy-listening music. It's nice to listen to. You don't have to dig in right away to figure it out. Sometimes if you're trying to listen to a bird solo and you haven't really experienced a lot of jazz before you may not be sure what you're listening to, but with Kind Of Blue I think you know what you're hearing right away, you're hearing something beautiful. You don't need a degree to listen to it, you just need to be open-minded. Most people put it on and they're just like, "Wow, this is great." That's the essence of that record.
VW: I agree with what Erin said, you don't have to scratch your head to digest it. It's modal music, and to me it's haunting in a beautiful way. "Blue And Green" is my favorite song. It's was Miles' mother's favorite song. I can never get tired of listening to Kind Of Blue. Bill Evans, Cannonball, I talked to Jimmy Cobb this morning.
Transcribed By Galen Hawthorne
MAXWELL'S COOL DEMON FROM GLADSHOT
According to the Gladshot...
"We're excited about our new ep, Maxwell's Cool Demon. The title is a physics term, roughly, it means to turn information into energy... It's produced by John Agnello, who we love working with. He also produced our debut Burn Up & Shine. He creates the best vibe to make music in. The songs are diverse: 'Fun With Hydrangeas' is about the conspiracy movies of the '60s + '70s; the title of the song is an obscure reference to a scene in 'Manchurian Candidate'; 'Corp Safe' and 'We Live in America' both comment on the times...boarded up Main St. and the narrowing of the collective conversation in the media. We can't wait to play these songs at The Delancey residency and the tour to follow this summer."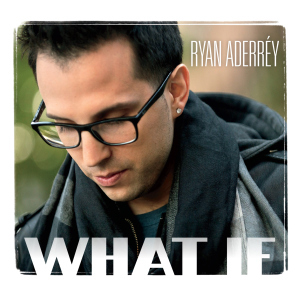 Mike Ragogna: Ryan, there's an interesting quote made about your debut album What If. "If it was a movie, this promising singer/songwriter would be the self-assured lead character that possesses maturity, quiet confidence, leadership and, most of all, real talent." How much of that is hype and how much is true...come on, you can tell me!
Ryan Aderréy: [laughs] Well, someone was hired to write all that, and I think they did a good job, but it's all true. I think we're bursting onto the scene and are doing it in a major way, so yeah, I'm going to say it's all true.
MR: [laughs] What is your reaction to having a hit on Billboard?
RA: You know what, it doesn't feel real. I woke up today and I looked at the framed picture of it we have hanging on our wall, and it really doesn't seem like it happened. If you'd asked me a year ago if we'd be in this position, I would have told you were crazy. It's surreal, but I'm honored and really proud, and am happy all the hard work finally paid off.
MR: Tell me about the hard work that went into this. I want to hear the Ryan Aderréy story from Ryan Aderréy's perspective.
RA: Sure. I started in this business just producing. At the time I was going to Boston University and was playing soccer, and music wasn't really my main focus. It was always a passion and was there on the side, but it wasn't my main focus. I started doing music, and when I graduated I got a little attention from the production so I thought, "Maybe I'll pursue this a little bit." I got a little frustrated because it was going nowhere. I was in the presence of world-renowned vocal coach Anita Wilson. She heard me sing - just joking around, it wasn't even serious - and she said, "If you come and work with me and really stick with this, you can be a singer." And that's exactly what I did. For about two years I went every day to her for an hour a day, and the rest is history.
MR: How did you get to the point where What If came together, creatively?
RA: It took a long time. I work with a writing team that I've assembled, and some of these songs they began a long time ago, in the '70s, and they never materialized. They were brought back to the forefront when we went a studio down in Miami and we tried out some productions and some engineers. We tested it with radio and the radio wasn't responding to it, so we scrapped it. That was a year wasted. Then we came back and found producer Zach Ziskin. who's a Grammy-winning producer who's worked for Warner Brothers and Universal. He made the productions modern and fit them to our melodies and to our vibe with the words. It took about two years just for What If to even materialize, so it's been a long road.
MR: I think a lot of people would relate to "Without Hope." What was your relationship like with this person and how did it inspire you to want to write that song?
RA: I wrote that song based on the experiences on one of my best friends. He grew up struggling in a household with abusive parents, and I think that, to this day, he hasn't gotten himself out of that situation emotionally or mentally, but the point is that he never gave up. He always kept hope and he always put his head down and kept trudging along, and I think that is something that everyone can relate to. They've either been in it, or they've seen someone in it, and I really wanted to write about it. At first he wasn't too happy that everyone was hearing his story, but then he warmed up to it and was really glad that the message got out.
MR: Do you think that maybe the people who were in his life and also heard it took a sober moment or two to think about it?
RA: I hope so. I'm not sure if they did, but I hope that if they heard it, they learned from it and decided at that very moment to change themselves as people and to better themselves and to be better parents. I really do hope so.
MR: Every song seems to have a message, for instance, "What Ifs & Broken Promises." It seems that a lot of people can't say "no," or they have good intentions and that leads them to those "what-ifs and broken promises." Do you think it's fair to say that?
RA: It's obviously going to be different on a case-by-case basis. I think you're 100% correct that people bite off more than they can chew, and they don't do it on purpose; they have the best of intentions and it just doesn't work out and they end up playing the role of the bad guy. And there are also times where people are just mean-spirited, it's just their nature and they end up acting the way they do.
MR: Another big moment on the record is "A Miracle, My Love." What motivated that one?
RA: That was a personal experience of mine. It's basically about waking up in the morning and feeling like you have nothing to live for. And then this person comes along and they completely change the way you see the world. You start seeing miracles in the smallest things you may not have given a second thought to before, and in doing so, they become your miracle. I wrote that because it happened to me.
MR: Ryan, you sound like a romantic.
RA: I am. I'm a hopeless romantic at heart.
MR: Are you a hopeless romantic because that's maybe what you witnessed in your family? Do you think that may have influenced that and/or your creativity?
RA: I think so. It's what I witness growing up, and my family's very creative and I think that by nature creative people are very emotional, and can be hopeless romantics. I think it was a combination of the two.
MR: What is it that you picked up from your creative family?
RA: My father was a songwriter in London for a long time. He was a part of Apple Records. My grandfather was the lead trumpet player for Tony Bennet, and my mother sang background and reference tracks all the time. It's just in my blood.
MR: Did you think you ever had a chance to escape music?
RA: [laughs] No, probably not. I remember growing up on weekends and hearing The Beatles, Jackson Browne and Bob Dylan on the stereo. It was around twenty-four seven.
MR: Do you have any favorite artists and/or songs from that period?
RA: I love Bob Dylan. I credit him for a lot of the better lyricists today. I always loved Jackson Browne melodies. I thought they were very soothing and very easy to listen to. The Beatles are an obvious answer. Santana, too; I grew up listening to Santana's guitar playing and I thought he was a genius.
MR: What do you strive for when you're creative something and what's you creative process?
RA: In terms of songwriting, I don't think you fake it; I think you have to go off personal experiences, so I sit down when I want to write something and think, "What am I going through right now that others can relate to?" I know a lot of songwriters just write theoretical ideas and they might not be going through it, or they might not have ever experienced it, and I think that the audience will eventually catch onto that and see through it. I try to be relatable, and I want the audience to say, "I've been through that, and it's really nice that I can hear someone else say that they've been through that, too."
MR: Can you remember the first song you ever wrote?
RA: Yeah, I can remember it, but I'm not going to share it because it was pretty bad.
MR: [laughs] So in your opinion, over the years, you've gotten better.
RA: Yes, I think I've grown over the years as a songwriter and as an artist and I think that's ultimately the goal.
MR: Ryan, what advice would you give to new artists?
RA: I get asked this a lot, and my biggest advice I have--and yes, recording songs and putting material out for listeners to hear is vital--is to network. There's no bridge too small you can build, and you never know, one thing leads to another, leads to another, leads to another. It's all about who you know. So put out as many recordings as you can, keep your listeners happy, but network. But do it the right way. Go shake hands, don't just ask for a handout or say, "Hey, can you listen to my song?" No. Say, "I'd appreciate if you'd listen to this, and I'd be more than happy to do X for you." If you do that, people really appreciate it, it stays with them, and they'll remember you for future opportunities. So network, network, network, and do it the right way.
MR: Nice, thanks. Have you heard "A Miracle, My Love" playing on the radio yet?
RA: I have. We were in Indiana and Illinois and we heard it in the car. We'd never heard it live on the air, and we were thrilled.
MR: When are we going to hear the David Guetta remix of "A Miracle, My Love"?
RA: Anytime that David wants to contact me, he'd be more than welcome to take one of the songs and remix it any time that he felt like it. Also, my favorite electronic group is Cruella, so if they wanted to do a remix of it, I think I'd die and go to Seventh Heaven.
MR: [laughs] What does the future hold for Mr. Ryan Aderréy?
RA: Well, we've already recorded the second album. As we speak I'm down in Miami doing the second single. June 2nd we go on the tour to the west coast. We start in San Diego at Summer Sessions, which is a really big singer/songwriter showcase we were invited to. So we start there, and make our way up to LA where we play The House Of Blues. Then Las Vegas, playing The Hard Rock, and we're just going to touring the west coast for the whole month of June. That's what the immediate future holds.
MR: Your answers are pretty succinct and on point with brevity. So I want to know what sports coach worked with you in order to answer questions?
RA: [laughs] Well it was when I went over to play in Amsterdam. I was playing professional soccer for about three years and they had an interview coach. So I have been coached since about 2003. I know how speak. You're exactly right, they tell you when to stop, not to stutter, not to use "Uh" or other fillers. They tell you all the tricks. I've been coached-up for a while.
MR: Aha! Ryan, I appreciate the interview. Did we cover everything?
RA: You can go to my website, www.ryanaderrey.com, and all the big ones like Facebook and Twitter, and they're all /ryanaderrey, so they're very easy to find.
Transcribed by Emily Fotis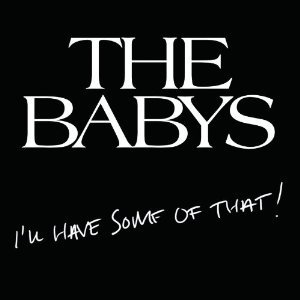 A Conversation with The Babys' Tony Brock
Mike Ragogna: The Babys have a new album, I'll Have Some Of That. So...thirty years?
Tony Brock: I know! We would've like some of that over the last thirty years, too. Unfortunately, we disbanded and we've been pecking away at trying to put the band back together for a number of years. I asked John Waite a few times, we stayed friends with John and everything's great, he's given us his blessing but because of his career he just doesn't need it. So I decided I'd had enough and I basically wanted to give it one more shot because I felt like we were robbed from being pushed over the top to being a superstar band. Basically, I put the word out that The Babys were getting back together, I had held auditions for a singer and they were around the block. I got John Bisaha in, the poor lad, just to make sure we kept the integrity of the band. He's worked out fantastic. Then Wally Stocker came from Florida and away we went. We did a few gigs just to get our feet wet, I'm lucky enough to own a studio so I ended up producing a new album for the Babys to get a fresh start and here we are.
MR: What the heck were you doing in the mean time?
TB: As soon as we realized there was no chance of The Babys getting back together I joined Eddy Money for about six months and then I went to Rod Stewart for almost twelve years, I got to play with Jeff Beck and Tina Turner and people like that, so that was a lot of fun. Playing with Rod was a great experience because it was a Rod Stewart group, we were more of a band instead of Rod Stewart and his backing band that he has now. We did everything together as a group, it was fantastic. From there I got an offer to start producing a guy down in Australia called Jimmy Barnes, he's Australia's number one male singer down there. We had seven hit albums together, and in doing that I got to produce Keith Urban, the first thing that he ever did down in Australia. It wasn't country then, but it certainly is now, I know. Then from there I came back and just hooked my studio together and I've been doing sessions and producing from my studio for the last ten years. That's what's enabled The Babys to put a new album together.
MR: The Babys are coming back into a very different music world than the one it left. How does I'll Have Some Of That fit into the whole paradigm of what's going on in music right now?
TB: Well I feel like the younger kids, twenty to thirty year olds, they know of Led Zeppelin and Bad Company and it's not like the old days where you're an old fart because you don't know about those bands. In my family I grew up knowing all the old soul artists, where The Babys grew from. Today's kids are ready to accept that late seventies, early eighties music again. It never really went away for some people. The kids still love Zeppelin, they still love The Who and Bad Company, those sort of bands have never gone away and they've still captured a younger audience. The Babys have never really gone away, because luckily we had some great songs. It's kind of a silly name, but I think the cult following and having great songs and being respected by musicians and people like that has kept The Babys going. I think with a new generation they're going to love it, they're going to think they've found something new, the way I look at it.
MR: What are the main artistic differences between The Babys then and now?
TB: Where we ended up on our fifth album with Keith Olsen, we kind of got into that Americana sound, very tight and poppy, and that's not what we were about. In our early days, Ron Nevison was producing us and we kept our raw English things, we still used strings and brass and stuff like that, but that's not over-producing. Today when you over-produce you use tons of reverb and delays and that sort of thing that's on every record that I hear on the radio. We haven't done that, we've kept to the true form of what the Babys were, writing great songs, keeping it raw and sounding really good. In fact, we're even going to make some vinyls, because the young kids are starting to play vinyls again. As far as other differences, the only difference is that we have a couple of different players. But Wally's sound and my sound has always been at the forefront in the Babys albums and the drum sound and the guitar sound have always been there and we've kept that. I don't think we've veered too much apart from our new singer, obviously we weren't trying to copy John Waite, but we needed someone to keep the soulfulness in it because that's what we're about. So we needed a real soul singer and I think we found him. Hopefully we haven't veered much at all, we're trying to stay true to what we believe in and all love.
MR: When I think of The Babys, I always think of "Head First." It was such an anthem, even if it didn't cart as highly as your other hits.
TB: No, I know, but to this day if you go down to a lot of clubs where there's a band doing top forty "Head First" always comes up. If I get invited up on stage the first thing they want to play is "Head First." That song actually just arrived because I got a white grand piano in '77, I put it in my apartment and when you play a brand new instrument it's always good for a new song, just for the sounds and the fun. That was the first song that came out of it, "Head First" and "Silver Dreams" came from that piano. Fond memories.
MR: What is that special thing about The Babys?
TB: Well, I think it's the sound and the way we put songs together. We have a magic together, and that's why it was so important to put the right members in the new band. We had a magic band and to this day "Every Time I Think Of You," "Isn't It Time?" "Head First" are still being played on the radio. I'm hoping and praying that we've still captured those songs on "I'll Have Some Of That" and we're going to have a hit single. That's how it's going to resonate, we're just doing what The Babys do and enjoying it. It comes off on records that we're enjoying it, too. You can especially see on the records that we're having a great time, making The Babys reborn--no pun intended. We're just hoping and praying that it works for us because we've put a lot of hard work into it and whichever way it goes I'm very proud of it. You've got to give it a shot, right? If you don't try, you never know!
MR: What advice do you have for new artists?
TB: I know it sounds like your father speaking to you, but you'll have to practice and you have no choice but to be totally into it. I used to practice eight hours a day and think nothing of it. People ask me all the time, "Did you ever think you were going to fail at what you were trying to do as a musician?" I look back and I think, no, I never thought once that I was going to fail. That thought never entered my head. It was just something that I love so much--it has to go through your body and you have to love it and enjoy it and soak everything up and learn from other people and watch them. Like I did as a producer, I stole Ron Nevison's ideas, I stole Keith Olsen's ideas, all the greatest producers that we had I took just a little piece of them and worked it in to make it me. That's what you have to do as a drummer, as a guitarist, as a singer, you pick your favorite people and pick what you love and then put it all together and make it your own. That's my advice to the kids, that's what you've got to do, if you don't truly love it deep down then don't bother because it's a lot of hard work. There's a lot of people ready to smack you down, so you've got to believe in what you do. We weren't ready to give up yet, that's why The Babys are back.
MR: So new artists shouldn't be ready to give up at that point in their careers either?
TB: No! As long as they believe in what they're doing they've got to give it a try because later on you'll be kicking yourself wishing you'd at least given it a better shot.
MR: What do you think The Babys are going to grow up into?
TB: I don't have any answer as far as dates, we're going through it this week with our promoter, but we have some festivals already set up and we're going to try and jump on a few tours from bigger bands and see if we can put some bums in seats. That's all we know right now, but it's looking good.
MR: All right, well I expect to be able to get an interview with you on the next album as well. Is it going to be another thirty years?
TB: No, I'll be in a box by then. [laughs]
MR: Only CD boxes allowed.
Transcribed By Galen Hawthorne
ADAM ZWIG'S "WAITING ON HEAVEN (TO MAKE A MOVE)"
Singer-songwriter Adam Zwig's forthcoming EP, Stones, Bones, and Skin on Conscious Records due out August 18, is a hybrid of Americana, pop, rock, folk and world music over the course of five tracks. The EP includes the song "Waiting For Heaven (To Make A Move) (Remix)," which features a soaring orchestral arrangement. "This song is an orchestral version of the original tune that appeared on my album Visions Of The Shimmering Night," Adam explains. "I wanted to try something totally different and get out of my comfort zone. And how do I do that? Take away guitars and drums!" He adds, "I sang with The Section Quartet -- known for their gorgeously re-imagined tracks by Radiohead, Muse, Pink Floyd and others --backing me. My producer, David Bianco, had introduced us, and together we reworked the song in a completely new way that has such gravitas and feeling. The track is about those times when you aren't in control of what's happening and you have to find a way to adjust to fate, and wait for change."
Popular in the Community