So how does Sascha Paladino -- the creator and exec producer of Disney Junior's Miles from Tomorrowland -- measure the amount of time and energy that he's poured into the development of this popular new animated series? Oddly enough, Sascha doesn't use miles as his unit of measure. But -- rather -- the ages of his twin boys.
"Back when I first pitched Miles to Disney Channel executives, my sons were only three months old," Paladino recalled during a recent phone interview. "By the time that our very first episode debuted on Disney Junior last month, my sons had just turned five. So this show's journey from original concept to finished product took -- what? -- 4 & 3/4rds years? Wow."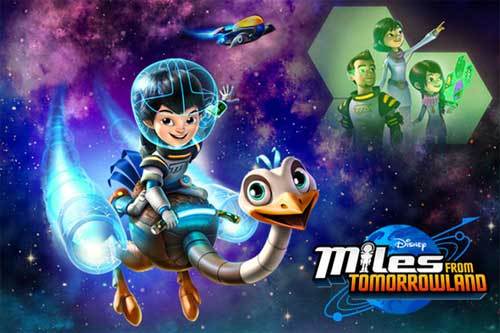 And why exactly did it take so long for Miles from Tomorrowland to move through Disney's development pipeline? Because Sascha was looking to do something genuinely ambitious with this animated series. Which was find ways to get pre-schoolers excited about the science & technology that makes space flight possible.
"When I and the Miles development team were still in the research phase for this Disney Junior show, we got to visit NASA's Jet Propulsion Lab in Pasadena. We also got to tour that privately funded space company, SpaceX. And you know what we learned as we talked with the rocket scientists who worked at these places? That they were all inspired to pursue the jobs that they have today because of the movies & the TV shows that they had watched when they were kids. Programs like Star Trek and films like Star Wars, " Paladino continued. "That's when we realized how important Miles could actually be in the long run. Which is when we became determined to make this Disney Junior show as entertaining & informative as it could possibly be when it came to explaining the science that powers space flight."
Mind you, given that the target demographic for Disney Junior is kids 2 - 5, putting together a new animated series that would then try and explain key scientific concepts & principles to pre-schoolers in an entertaining way initially seemed... Well, impossible. But Sascha and his team persevered.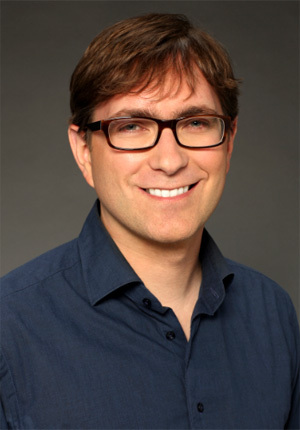 "I won't lie to you. There were days during the development process where working on Miles felt like we were juggling flaming knives. I mean, our goals for this show were multi-fold. We were trying -- above all -- to be entertaining. But at the same time, we wanted to introduce kids to aspects of the sciences in a non-didactic way. And if that wasn't already a tough enough nut to crack, we also wanted Miles to be very much be in the grand tradition of Disney storytelling. Which meant that this new Disney Junior show had to have great characters with lots of humor & heart," Paladino explained.
As I noted at the top of this article, it took a number of years to get the balance of elements just right. But in the end, Sascha & Co. came up with the Callisto clan. This family of space travelers -- Mother / Captain Phoebe, Father / Engineer Leo, 7 year-old Miles and his big sister Loretta -- who all work for the Tomorrowland Transit Authority, this galactic transportation corporation which is determined to connect the universe through science & technology.
"And what's great about this set-up is that -- because each episode of Miles from Tomorrowland is then made up of two 11 minute-long stories -- as Miles and his family explore strange new worlds, we then get to take our young viewers on an adventure which features at least one space flight-based or science fact per episode. Take -- for example -- our 'Journey to the Frozen Planet' episode -- where we talked about exoplanets. Which are these planets that exist outside of the solar system," Paladino stated.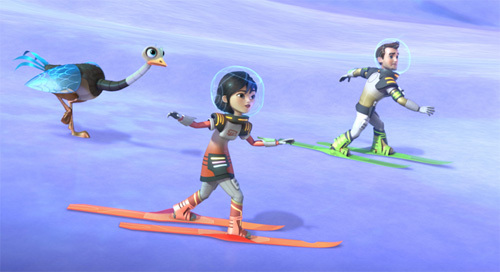 "Journey to the Frozen Planet" is actually an excellent example of what a truly difficult juggling act Miles from Tomorrowland can sometimes be. Especially since this particular episode tries to get across the importance of two distinctly different scientific principles within the confines of a single 11 minute-long story.
"What we were looking to do with 'Journey' was demonstrate to our viewers that while -- when it comes to science -- it's usually crucial to follow instructions exactly, it's also equally important to sometimes think outside the box," Sascha said. "Now you'd think -- given that this animated series is being put together by artistic types like animators, designers & writers -- that this episode would then come down on the 'Think-outside-of-the-box' side of the fence. But that's where you'd be wrong. Because when it comes to science, you really do need to follow the rules or you're probably not going to get the outcome that you were looking for. So the real challenge with 'Journey' was to give equal weight to both sides of this argument."
Given that some of the subject matter that Miles was going to deal with did sound awfully dry, Paladino knew that he needed a top notch cast of voice actors to put this material across. Which is why one of the very first people Sascha hired for this Disney Junior show was Tom Kenny of SpongeBob Squarepants fame.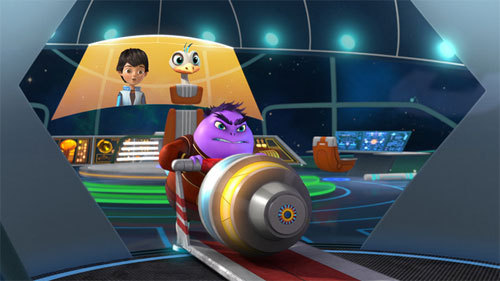 "But given that -- when we produce TV shows here at Disney -- we want to make sure that these programs are not only entertaining for kids but also have something for Mom & Dad ... Well, we thought that it might be fun to include some performers from the Star Trek and Star Wars universes to help round out our vocal cast," Sascha enthused. "Which is why we reached out to people like Mark Hamill, George Takei and Wil Wheaton. We even got Bill Nye the Science Guy to come voice a character on this show."
"And what I really love about being able to do that is since it was these performers that helped inspire the current generation of scientists who are now pursuing goals like space tourism and the first hotel in space. Which -- if what the folks at SpaceX told us proves to be true -- that's in our immediate future. We're just four years or so away from that long-held dream becoming a reality," Paladino continued. "And if we've done our job correctly with Miles ... Well, who knows what the future generation of scientists -- who hopefully will be inspired by our show -- will then be able to accomplish?"
And speaking of accomplishments ... Given that Miles from Tomorrowland -- when it debuted on Disney Junior back on February 6th -- reached 2 million unique viewers and 697,000 children ages 2 to 5, eventually becoming that week's No. 3 cable TV series among kids ages 2 through 8, it's clear that Sascha & Co. created something that really resonated with this show's target audience. More to the point, Disney Stores across the country are reporting that they're having trouble keeping up with consumer demand for Miles from Tomorrowland-related merchandise. Which suggests that the Mouse may now have a new sci-fi hit on its hands.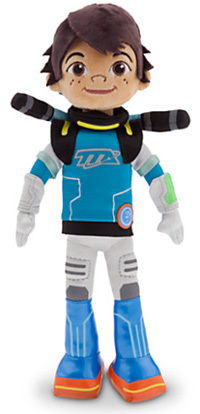 So if you'd like to check out the program that's getting pre-schoolers all excited about the science that powers space flight, the Disney Channel is staging a Miles from Tomorrowland programming event this morning. Where -- starting at 9 a.m. ET / PT -- they'll be airing three full episodes of this new animated series back-to-back.
Calling all HuffPost superfans!
Sign up for membership to become a founding member and help shape HuffPost's next chapter