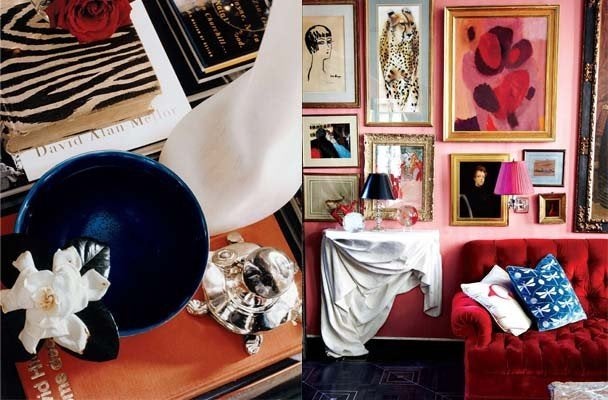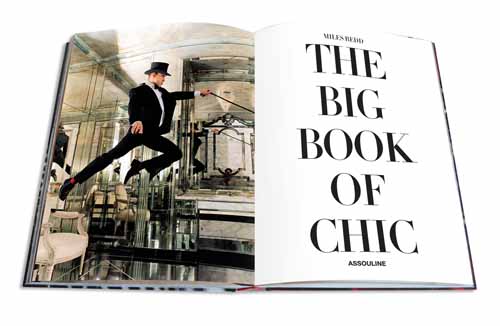 Miles Redd is a decorator with a knack for the glamorous and the unexpected, and he's not one to shy away from applying lacquer on a whole room or mixing periods, styles and patterns. He does all this in a way that conveys a great balance between old money aesthetic and contemporary chic. Chic, that's what his rooms look like. He puts proper meaning to this -- of late -- overused adjective.
In his tome, The Big Book of Chic from Assouline, Miles lets us in on his colorful, glamorous and, above all, chic world.
Below, he talks about Paris and not being generic.
When I wake up... I start making lists and expecting things.

Before I go to bed... I draw the curtains.

A well-dressed man... owns the room, because clothes are confidence.

Women should always... go to Paris.

Men should never... say never, because one never knows.

The best thing that's been said about me... is that I am not generic, by Hamish Bowles.

The biggest misconception about me... is that I'm gregarious. I'm actually quite shy.

If I weren't doing what I'm doing today... I think I would be a painter or artist.

My legacy... is my family.

A great idea... is something rare. That's why they are great ideas.

Botox is... injecting botulism into your skin to get rid of wrinkles.

My mother... is a saint who likes a party.

The soundtrack of my life... is ever-changing.

The future... holds lots of promise -- it does get better.

Happiness... is perspective -- how you look at things.

There's a time and place for... everything!

There is too much... email -- technology making life tedious.

In the end... the meek shall inherit the Earth.