Miles Teller doesn't think his recent W Magazine interview accurately reflected his feelings about starring in "Divergent."
According to the Sept. 23 profile, written by Lynn Hirschberg, Teller was quoted as saying he felt "dead inside" while shooting the first installment of the series, as well as thinking that he "didn't have an interesting part."
"I'd taken the film for business reasons: It was the first movie I'd done that was going to have an international audience," he was quoted as saying to Hirschberg. "I called my agent and said, 'This sucks.'"
But in a Tuesday interview with HuffPost Live, Teller was quick to assert that these remarks were "taken out of context."
"I've been offered good money to do absolutely terrible scripts that I haven't done," he said. "I guess the business reasons for me were -- yeah, it was a smaller part, acting-wise, but it gave me an opportunity to be in a film that would be seen internationally and a big reason why I did it was working with Shailene [Woodley] and working with a director [Neil Burger] who I had just seen his film -- "Limitless" -- which I really enjoyed. So those were the business reasons, although the way [Hirschberg] framed it, people just automatically assume business [is] for money."
As for feeling "dead inside," Teller claims he was alluding to feeling exhausted.
"[It] was about working non-stop," he said. "I'm not that poetic. I was just really burnt out. I was drained."
Teller stars in "Whiplash," which is out in limited release on Oct. 10 in New York and Los Angeles.
Watch more of Miles Teller's conversation with HuffPost Live here.

Sign up here for Live Today, HuffPost Live's new morning email that will let you know the newsmakers, celebrities and politicians joining us that day and give you the best clips from the day before!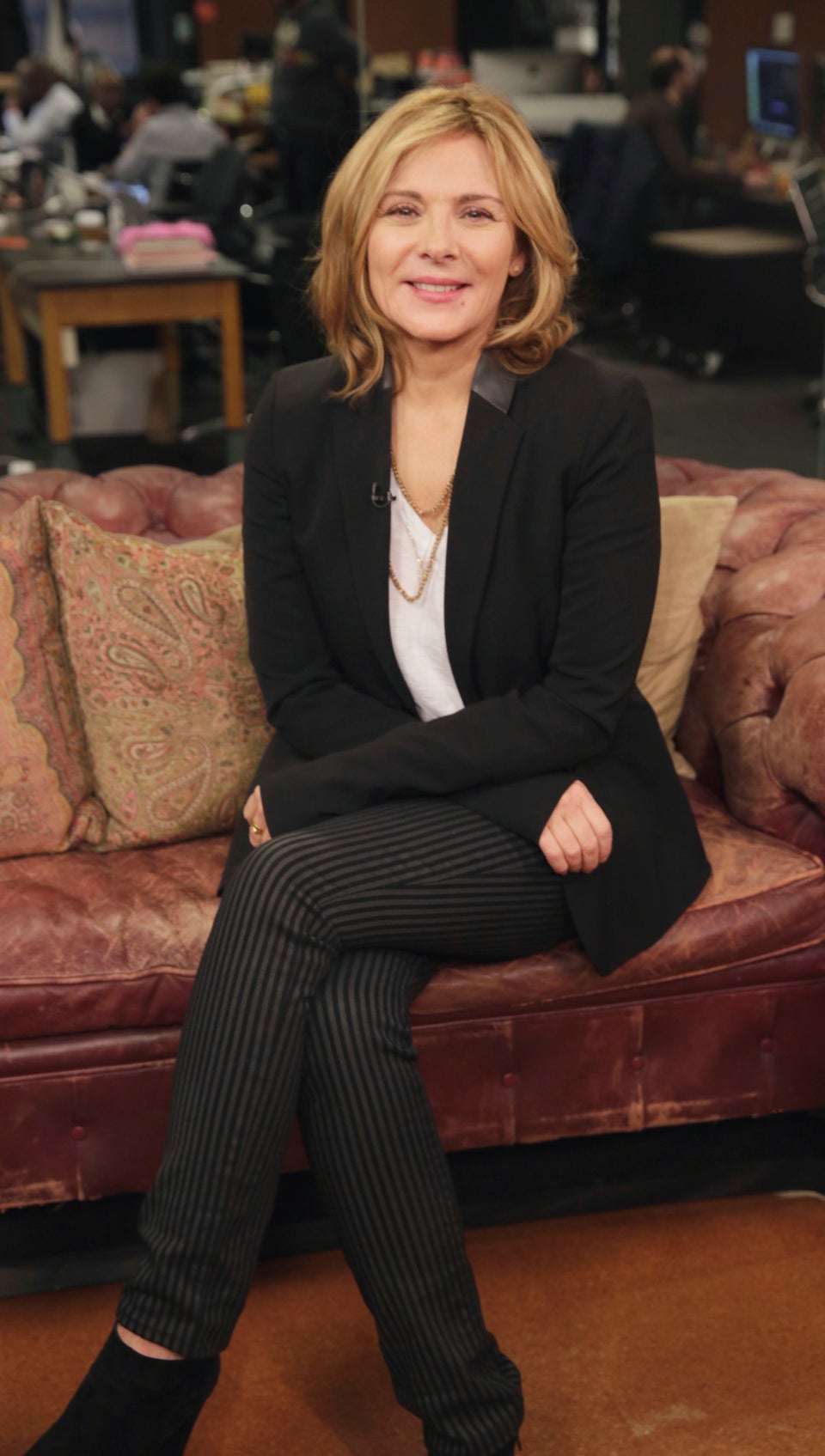 HuffPost Live's Celebrity Guests