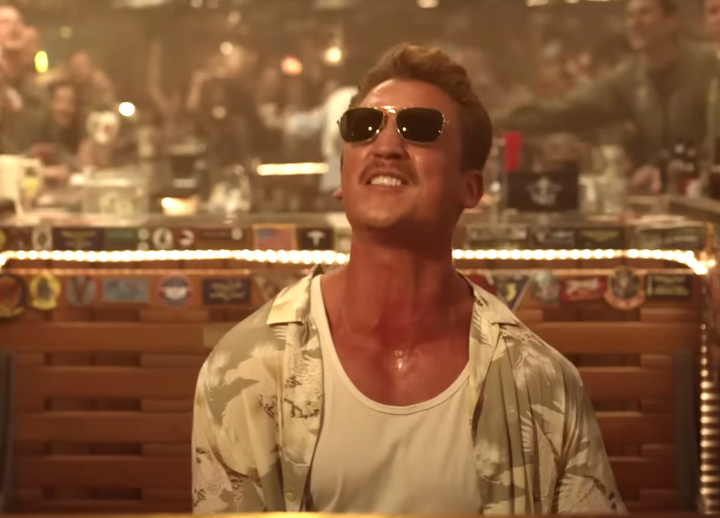 Actors often use body doubles in scenes where their character plays a musical instrument, since not every actor has musical training. But Teller insisted on actually playing and singing the song himself for the scene.
Teller said he told producers: "I played piano when I was younger. I still dabble a little bit. I don't need a double, I will play and sing this live," according to CinemaBlend.
But when he started to practice the song for the scene, he admits he wondered if he'd bitten off more than he could chew, because "it's a pretty hard song" and Lewis "sings pretty high."
Still, it was probably easier than the flight training he went through for his role as Rooster.
Teller told Seth Meyers earlier this week that he broke out in hives during the shoot. He said doctors found "flame retardant, pesticides and jet fuel" in his bloodstream.
Later, when Teller informed Cruise that he had jet fuel literally coursing through his veins, the veteran actor didn't seem shocked.
"Yeah, I was born with it, kid," Cruise told Teller, which Teller said "was a very Tom moment" for him.
You can hear Teller sing ― and play ― "Great Balls of Fire" in the video below.
Popular in the Community