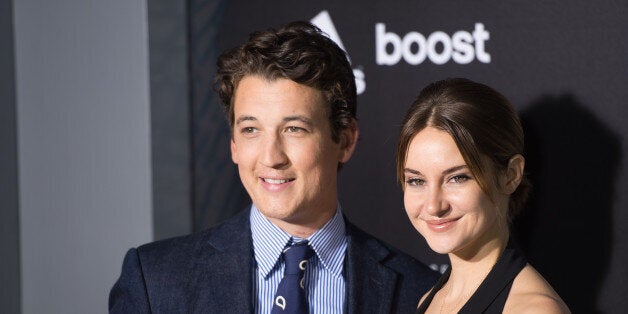 Miles Teller is an impossibly charming regular guy who just happens to be pretty famous. That personable nature has served the 28-year-old actor well during his rise through the ranks of young Hollywood, but his willingness to be open also got him in trouble.
Last year, in an interview with Lynn Hirschberg for W Magazine, Teller said his time spent making "Divergent" was difficult. "I didn't have an interesting part, and I'd taken the film for business reasons: It was the first movie I'd done that was going to have an international audience," Teller said. "I called my agent and said, 'This sucks.'"
With three movies left in the franchise, including this weekend's "The Divergent Series: Insurgent," Teller was quick to clarify his comments. Speaking about the incident months later, Teller told The Huffington Post that it was frustrating to watch as his words "exploded."
"I felt like the sentiment or what I was saying was misconstrued and you don't have the opportunity to say, 'This is kind of what it was,'" Teller said about the comments going viral. "It's already out there and you can't bring it back in because it had taken off."
Teller was particularly upset about the idea that anyone would think he did a job solely for the money (and he clarified what he meant to Lionsgate, the studio behind "Divergent," and the franchise's producers).
"I kind of pride myself on being somebody people can relate to and can be accessible to anybody," Teller said. "That's how I was raised. I am very proud of the person I am and the career I've been able to shape for myself. That was the one where I felt like How did that happen to me? I'm not that person."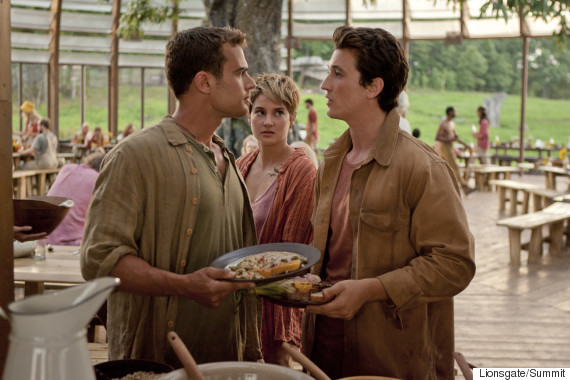 Miles Teller with Theo James and Shailene Woodley in "The Divergent Series: Insurgent"
Teller's back in "Insurgent," once again playing Peter, a duplicitous member of the Dauntless faction who plays both sides in whatever way serves him best.
"The thing about Peter is that he's looking out for numero uno. That's a nice thing to play," Teller said of the character. He found portraying Peter in the first film was tough, only because Teller couldn't wrap his head around all of Peter's motivations.
"You always want to make these characters redeemable," Teller said. "The first one, when I'm stabbing someone in the eye with a butter knife -- which they ended up cutting -- I was like, 'Man, he doesn't have a lot of redeeming qualities.' In the second one, it's a credit to author Veronica Roth and how she wrote the character, that he's a little more complex than people initially gave him credit for. Peter is a little deeper than they thought."
Teller said a key to the film's success with his character was that it was written with Teller in mind, and played to his particular strengths.
"After the first one, they were telling me that when they screened 'Divergent,' Peter was getting all the laughs," he said. "I was like, 'Really? I don't remember doing much comedy in that stuff.' But it's a nice pressure release for the audience. He breaks up the life or death journey that Tris [played by Shailene Woodley] is on. Peter is one of the more human characters, which people respond to. I was really happy with the path they took."
And while Teller has transitioned to a leading man thanks to roles in "Whiplash" and the forthcoming "Fantastic Four" (where he plays Mr. Fantastic), he still appreciates a good supporting part.
"At this point, I'm happy that I'm Peter and not Four [Theo James' character]," Teller said. "He's doing a ton of action and other stuff. To me, I want to play the most interesting character for me. If I were to get a script -- even if it's this movie, 'The Stopwatch Gang,' that I'm producing now -- and this one guy is the leader of the group but I think another guy is more interesting, I'd have no problem doing that."
"The Divergent Series: Insurgent" is out on March 20.
Calling all HuffPost superfans!
Sign up for membership to become a founding member and help shape HuffPost's next chapter
BEFORE YOU GO
PHOTO GALLERY
"Insurgent" Photos