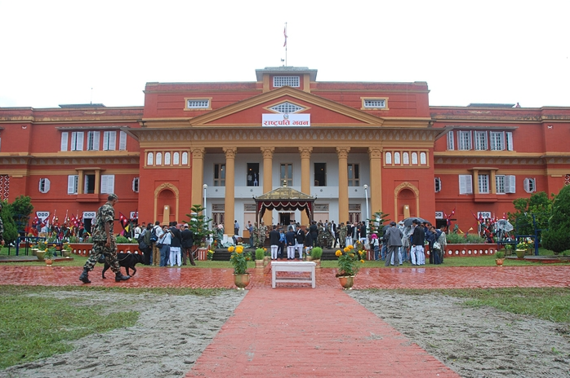 Photo: Office of the President, Nepal.
The Himalayan country Nepal made history with the first female 'President', the first female 'Speaker of Parliament' and the first female 'Chief Justice'.
In September 2015, the new constitution had declared Nepal as an inclusive federal democratic republican country. The Constitution of Nepal, which came into effect on Sept 20, 2015, replacing the Interim Constitution of 2007. This special day is the major milestone in the history of Nepal. The constitution was endorsed by 90% of the total lawmakers out of 598, however, some human rights activists, political groups and some ethnic groups remained dissatisfied. They accused the Constitution of being gender discriminatory especially in regards to citizenship provisions.
On the one hand, citizenship provisions in the new constitution discriminate against women; on the other hand, after the declaration of the new constitution, Nepalese women are creating one by another milestone. First time in the history, women are leading the major bodies of federal democratic republic Nepal. Last October, Nepalese lawmakers elected the country's first woman 'Speaker of Parliament'. Parliament unanimously elected UCPN-Maoist lawmaker Onsari Gharti Magar as the Speaker. With that victory, Gharti became the first woman to lead the legislative body in Nepal's parliamentary history. Earlier she had served as 'Deputy Speaker of Parliament'.
Within two weeks of that historical milestone, Nepalese lawmakers elected the country's first woman 'President'. Parliament elected Bidhya Devi Bhandari as first female 'President of Nepal'. She received 327 out of 549 votes cast. Female House Speaker Onsari Gharti announced Bidya's victory as the new 'President of Nepal'. Bhandari was the vice-chairperson of the Communist Party of Nepal (Unified Marxist-Leninist) before winning the presidential election on 28 October 2015.
Within six months of that milestone, Nepal got first woman 'Chief Justice'. Sushila Karki became the first female acting 'Chief Justice of Nepal's Supreme Court' on April 13, ending the male domination of top posts in the judiciary. The Constitutional Council had recommended Supreme Court Justice Sushila Karki for the post of chief justice. Karki assumed office, months after the country got its first woman President and Speaker.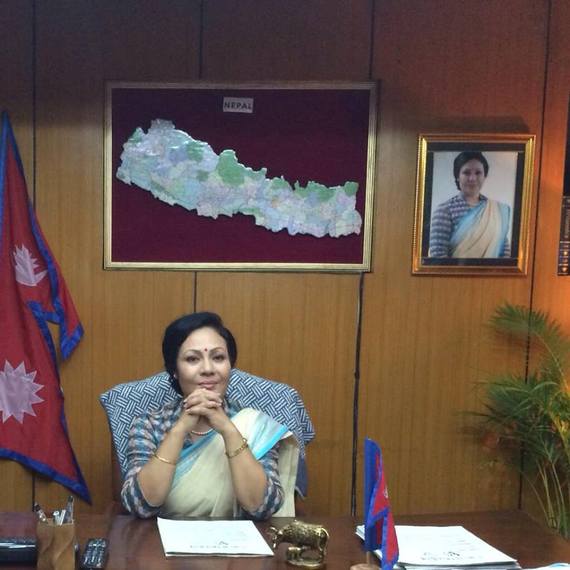 Gauri Malla as First Female Prime Minister in TV series 'Singha Durbar'. Photo: Gauri Malla's Facebook Nepal got the first female president and the first female speaker of Parliament while Nepal Television was about to launch the most awaited TV series 'Singha Durbar' which brought the first female PM to Nepal. Onsari Gharti Magar, Nepal's first female Speaker of the Parliament, launched the premiere show. The TV series was funded by USAID and was produced by Search for Common Ground Nepal, along with production partner Mila Productions. 'Singha Durbar' had featured Nepali actress Gauri Malla as Nepal's first female Prime Minister. Months after the launched of that TV series, Nepal got first woman chief justice.
Nepal is yet to get its first female prime minister in real. But Nepalese are waiting for that milestone in Nepalese history.
Popular in the Community