Miley Cyrus celebrated her 24th birthday on Wednesday (Nov. 23) and by the looks of the photos on Instagram, she was totally spoiled by boyfriend Liam Hemsworth.
The "Hunger Games" actor shared a photo of Miley holding her gift, which was appropriately decorated with rainbow heart stickers, shiny ribbon and a white unicorn.
"Happiest birthday to my favorite little angel!" Liam captioned the pic.
"The Voice" coach also shared a couple photos of her own.
"Best bday evaaaaaa!!!!!!! Thank you my loooooove ❤️💙💜💛💚," she captioned one pic, which showed her lying in bed behind a massive bouquet of flowers and holding some happy face balloons.
Miley also gave her followers a look at what was inside the gift box: a giant ring with multicolored jewels on it.
"Look at datttt Rainboooowwwwwwww rock! You always know how to make my "'grubby little kid fingers' *SHINE*!!! ❤️💛💙💜💚 (P.S. please take notice of that beautiful packaging!!!! )," the former "Hannah Montana" star wrote.
We'd say Liam nailed it with the gifts this year.
Before You Go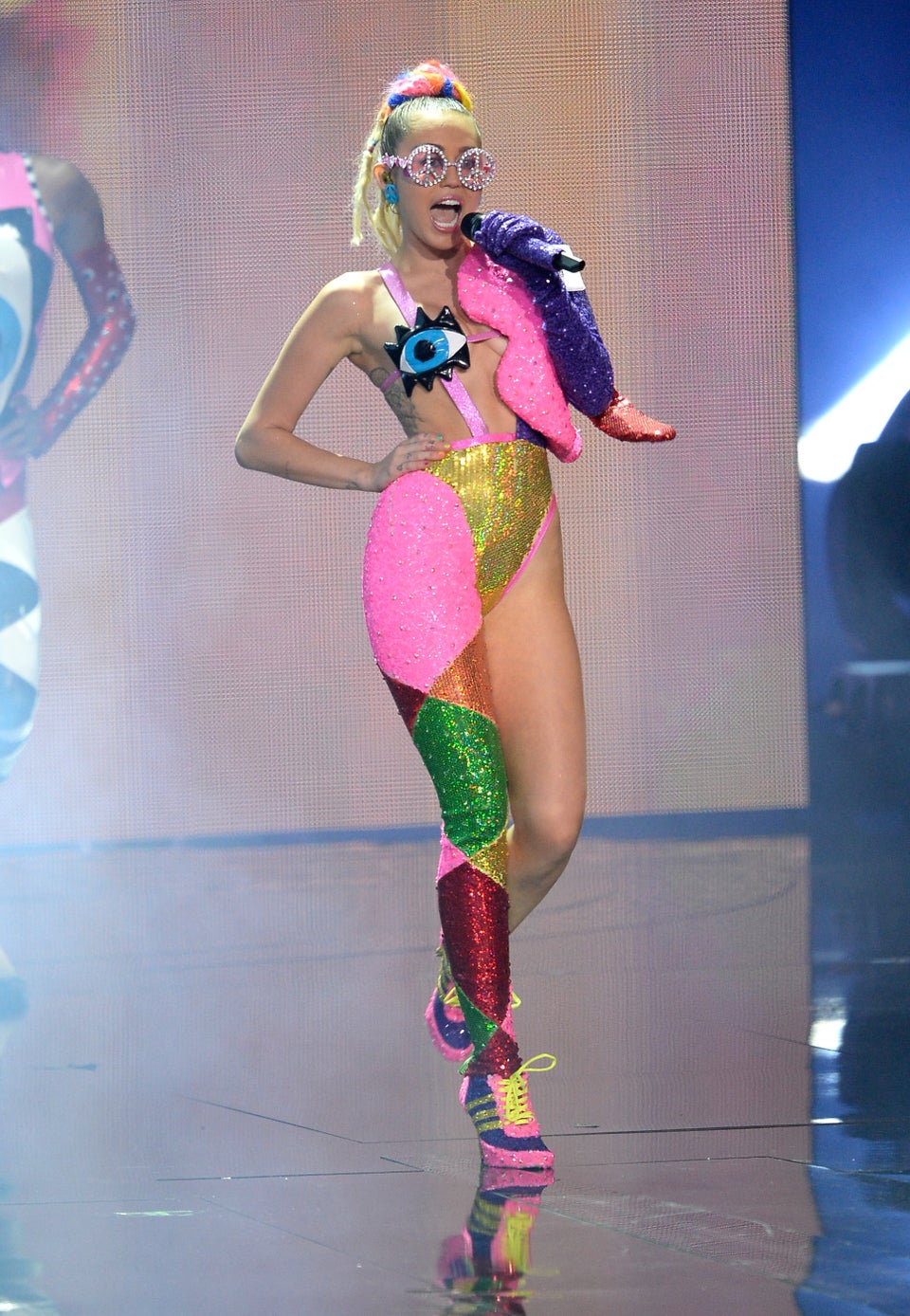 Miley Cyrus' Most Outrageous Outfits
Popular in the Community