Miley Cyrus just found out the hard way that not everything on the Internet is true.
The former "Hannah Montana" star posted a meme on her Instagram page Monday that claimed Meghan Trainor is Martha from the Disney Channel movie "High School Musical."
"Whaaaaat?!?! How'd I not know this!," Cyrus initially captioned the pic. (We have to admit, the resemblance is uncanny.)
But of course, Trainor, who would have been only 12 when the first "HSM" movie came out, is not Martha from "High School Musical," KayCee Stroh is.
When Cyrus found out, she was pretty sad about it. She even updated her caption to let fans know she fell victim to a silly Internet meme.
"Wtf is life and memes this isn't even true and my heart is slightly broken!!!!!" she wrote.
But the funny thing about this entire situation is that Cyrus has met Stroh before -- she had a cameo in "Hannah Montana: The Movie." Yep, the same "Hannah Montana" movie that starred Cyrus.
Stroh responded to the silly mix-up like a pro, posting two photos on Twitter of herself and her fellow former Disney star posing together.
"I'll just leave this here What's wrong with this pic? Lol Still Love you @mileycyrus ," she wrote.
At least there's no bad blood.
Note: Since this post was published, Miley Cyrus updated her Instagram caption to include the following:
"I smoke to much weed. I was IN high school musical ..... I guess I thought Kaycee Stroh decided to change her name to Meghan Trainer .....#ichangedminetomiley #psladygagaaintherlegalname #imastoner #stillloveyoukaycee#uweresweetasfucktobabymc."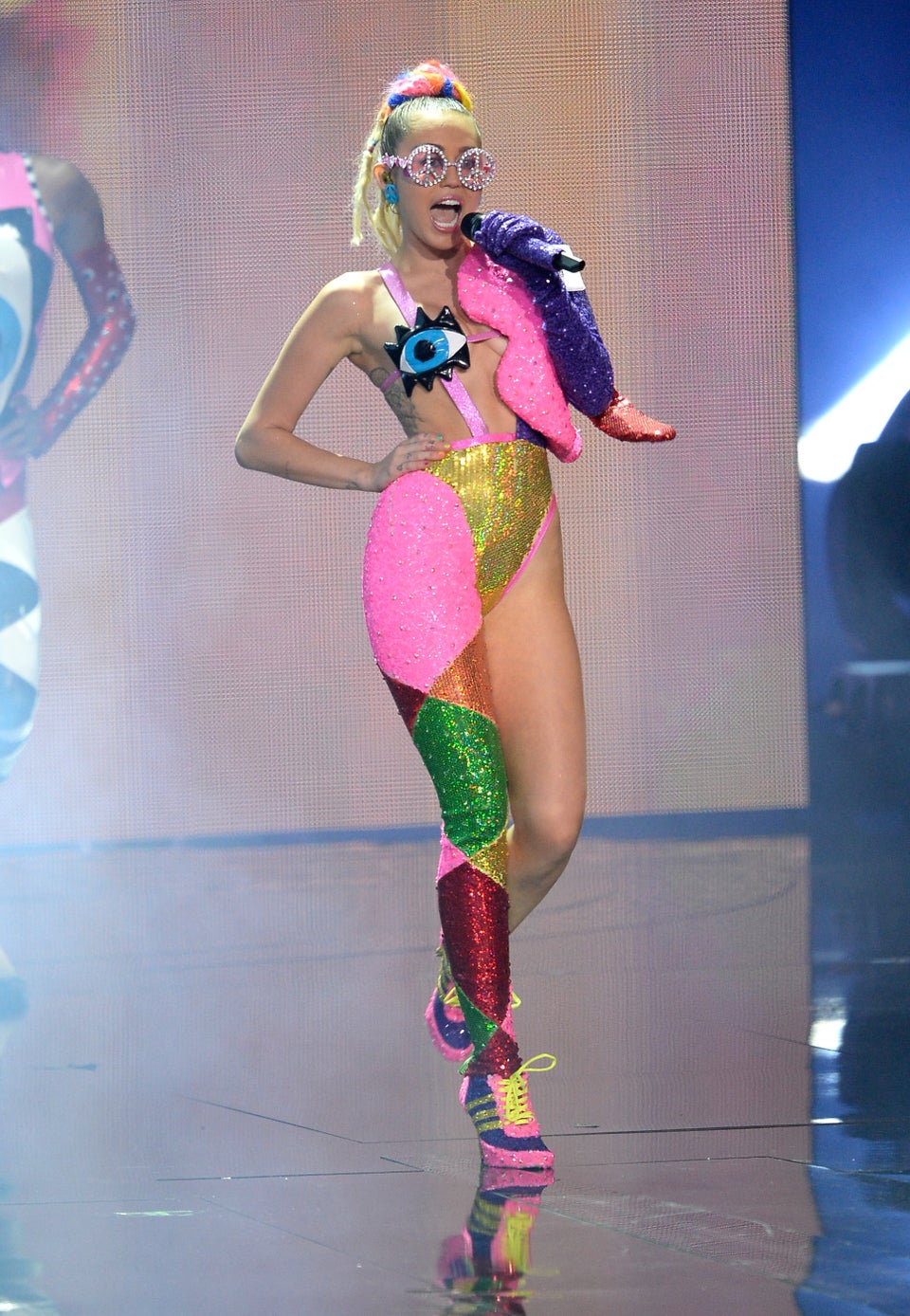 Miley Cyrus' Most Outrageous Outfits