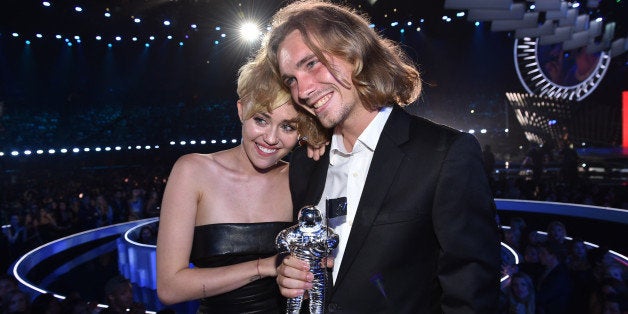 Miley Cyrus didn't even have to twerk to make a bang at this year's MTV Video Music Awards.
When the "Wrecking Ball" singer won Video of the Year at the show on Sunday, she sent up Jesse Helt, a young homeless man, to accept the award in her place. The pair used the opportunity to raise awareness for youth homelessness and for Cyrus' fundraising campaign for My Friend's Place, a Los Angeles organization that supports young people living on the streets.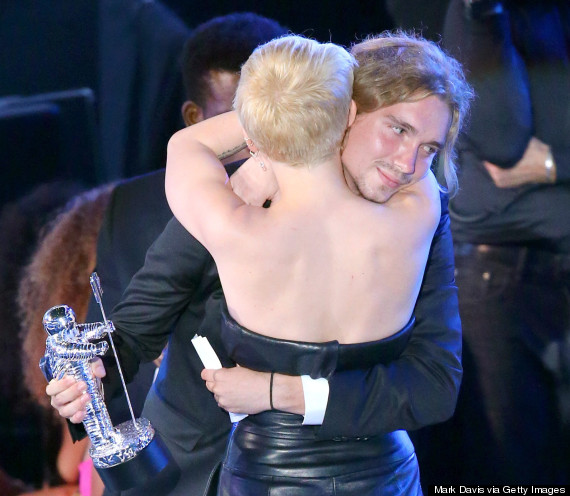 He also directed viewers to Cyrus' Facebook page where she explained in a pre-recorded video how people can get involved, and that donors will be entered to win a trip for two to Rio de Janeiro to go to her Sept. 28 show and "hang out" with the pop star.
Cyrus first met Helt on Aug. 19 when she paid a surprise visit to My Friend's Place.
The organization has been serving homeless youth for 25 years and offers a number of programs. Its day shelter provides clients with basic needs and its education program helps equip them with marketable skills, according to the group's website.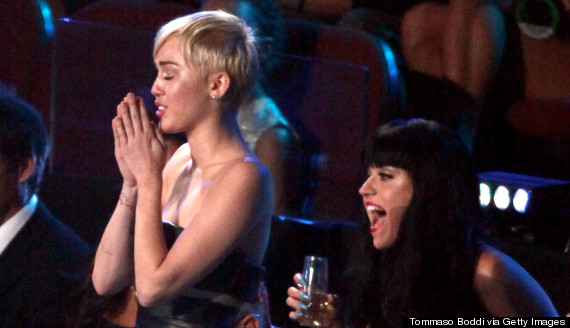 In 2010, according to court records, Helt broke into the home of a man who had been selling what he believed to be "bad marijuana."
But Cyrus has been quick to defend her new friend and to remind supporters to pay attention to the essence of her mission.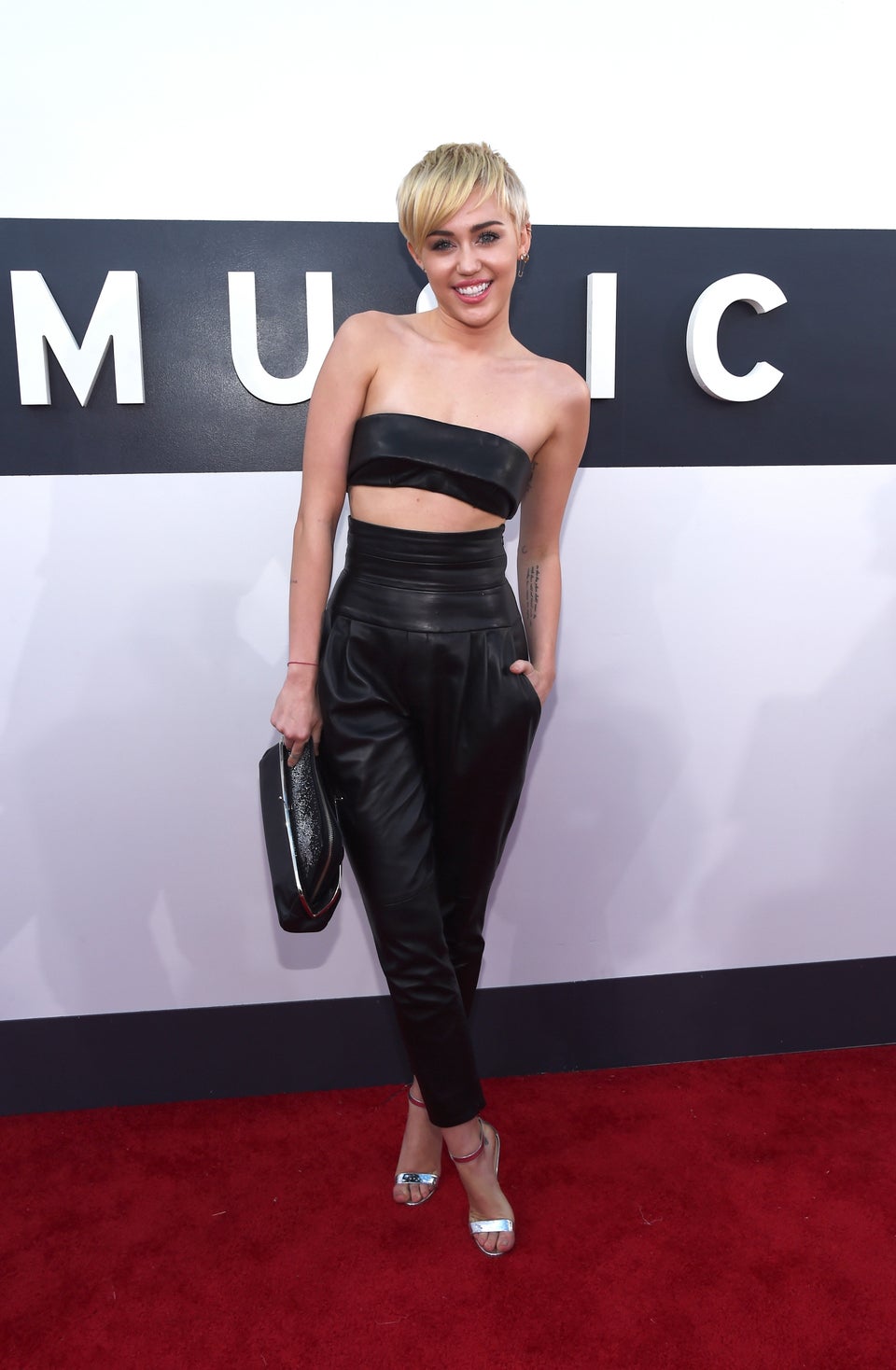 2014 MTV Video Music Awards Red Carpet Arrivals