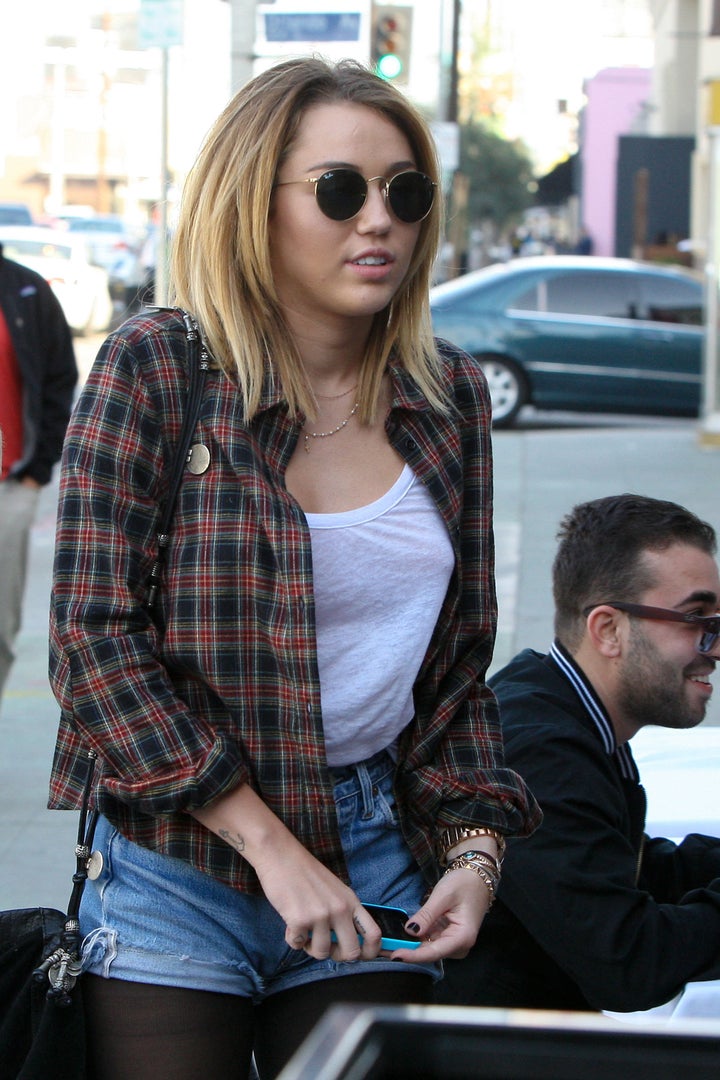 Miley Cyrus would like just enough breathing room to walk her dogs in peace.
The 19-year-old singer and actress is fed up with overzealous photographers looking to make a buck off her doing -- well anything.
On Thursday the aggravated popstar tweeted:
The paparazzi do seem to be following her everywhere these days, but the fact that she's been showing off her newly ultra-toned body while leaving the gym or Pilates studio might have a thing or two to do with it. Of course those rumors she was engaged to "Hunger Games" star Liam Hemsworth sparked renewed interest in Cyrus's every move.
But even before those rumors began, photographers were following the former Disney starlet everywhere she went. On March 23 she complained on Twitter, "The paparazzi already killed Princess Di. What do you we have to do to stop these murderers." A few days earlier she grumbled to her followers: "Just tried to take a walk around my neighborhood but couldn't because of the low life paparazzi. Instantly put me in a bad mood."
That's not to say Cyrus takes the invasion of privacy lying down. She has also recounted how she told a photographer to find another line of work: "Today I told a paparazzi to get a real job and he said you too. Hahahahahaha." She later explained to a fan, "@saaaaaaarrrrrah cuz its stalking. how would u feel being followed around by men u don't know? & cuz they risk my life driving dangerously."
Cyrus takes her privacy seriously, and it's somewhat impressive to see the young star stand up to the grown men who are constantly following her. A video of a 2011 incident with a photographer shows that Miley isn't afraid to stand up for herself: