In a new interview with Amanda de Cadenet, Miley Cyrus opens up about her biggest heartbreak at the tender age of 14. On Cadenet's new Lifetime show, the British host asked Cyrus what advice she would give her 14-year-old self.
"My dad always said it to me, and I never really listened. I would always sweat the small stuff, and I think it's 'this too shall pass,'" she told Cadenet. "That's something I so needed to remember, when you're that young, even now, everything that happens, it's the end of the world, it's the end of your world."
"I had my biggest heartbreak when I was 14 -- even though that sounds crazy because I was 14 -- but it is. That was what love was to me. I was in love with somebody. I was in love with this person that I thought was perfect, and so amazing and so when you get your heart broken that's all you see: The rest of my life is ruined because he doesn't love me back," she explained.
"He doesn't think I'm pretty, then I'm not pretty. He doesn't think I'm worth his time, I'm not worth anyone's time. That kind of thing. So I think just remember that "this too shall pass" and it's not the end of the world ... You got to keep going. It's generic, but it's true. It's a big something to remember."
"We became boyfriend and girlfriend the day we met," Cyrus told Seventeen magazine in 2008. "He was on a quest to meet me, and he was like, 'I think you're beautiful and I really like you.' And I was like, 'Oh, my gosh, I like you so much.'"
The young star explained the two broke things off in 2007 because they were "arguing a lot, and it really wasn't fun," and confessed that she cried for a month straight.
"I was so sad. I just went into this weird funk. And I dyed my hair black. When we were dating, Nick wanted me to get highlights -- and so I did that, and I got myself looking great. And then, on the day we broke up, I was like, I want to make my hair black now -- I don't want to look pretty; I want to look hard-core. I was rebelling against everything Nick wanted me to be. And then I was like, I've got to be by myself for now, and just figure out who I really am," she told the magazine.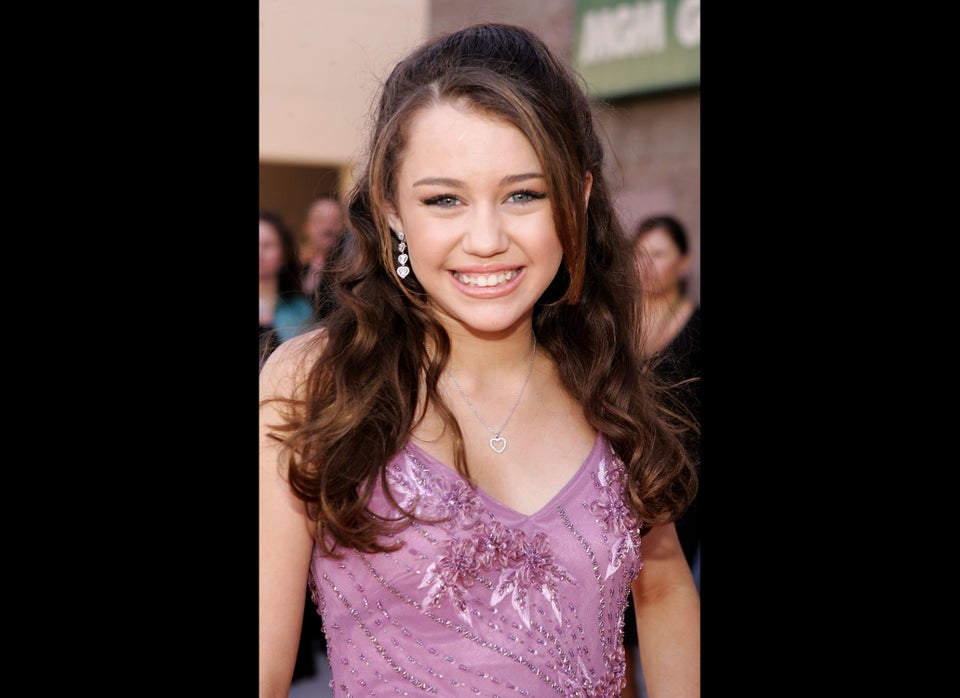 Miley Cyrus
Popular in the Community