We just keep falling in love with Miley more and more.
Called "#InstaPride," the campaign will feature portraits of 14 people along the spectrum of gender identity sharing their experiences through visual storytelling -- all shot by Cyrus herself. The portraits and stories all live on Instagram under the hashtag #InstaPride.
Among those taking part in the campaign are Greta Gustava and Nina Chaubal, a married couple born on opposite sides of the world. The pair co-founded Trans Lifeline, a nonprofit staffed by trans individuals and dedicated to the well-being of the transgender community. Cyrus invited the pair to take part in #HappyHippiePresents #InstaPride in order to bring visibility to the work this pair are doing, as well as this important resource for the transgender community.
Check out some photos from their shoot below, as well as Gustava and Chaubal discussing their own personal journeys to living as their authentic selves.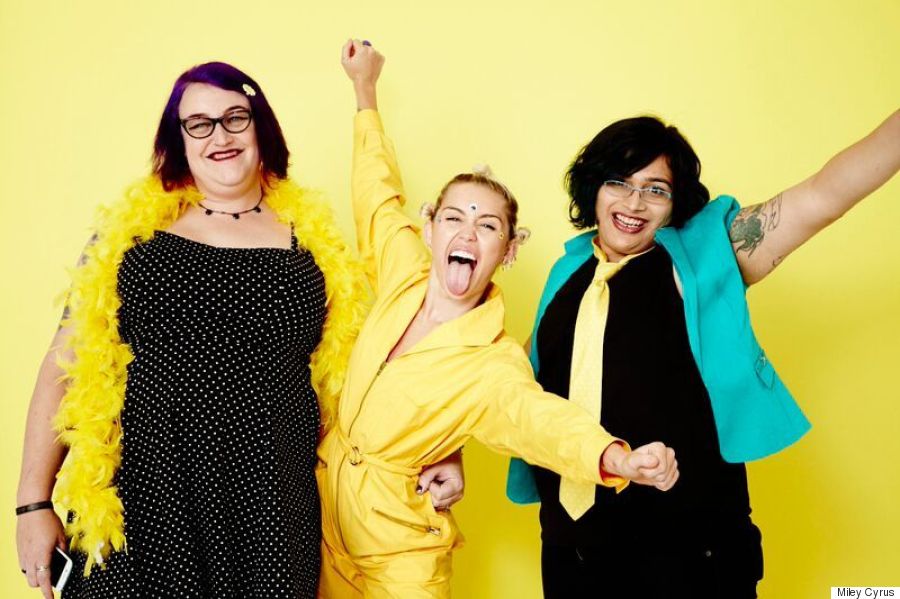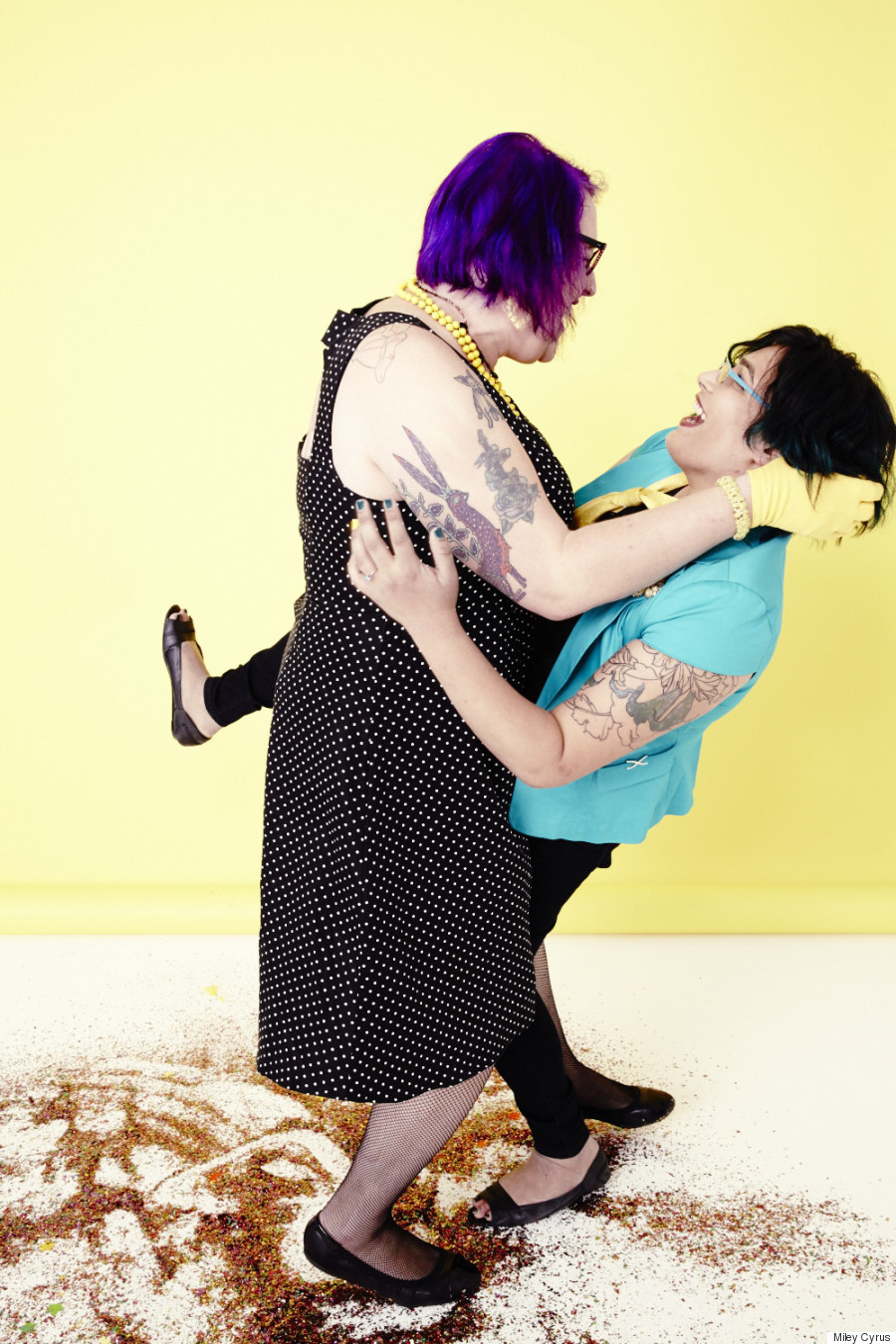 "I was so unhappy before I transitioned. I was filled with social anxiety. Now I'm so comfortable being who I am. It's a huge relief. I was an in demand software engineer before I transitioned. As soon as I updated my resume with a woman's name my career fell apart. A woman in software engineering needs a degree to be taken seriously I guess. Horrible double standard. If my career had continued I probably wouldn't have had time to found Trans Lifeline, so in the long run I think it was for the best. My Trans Lifeline co-founder is my wife and best friend, Nina. I've always dated women and I love women! Some people assumed that when I transitioned that it was because I wanted to date men. Nope. Not even a little." -Greta Gustava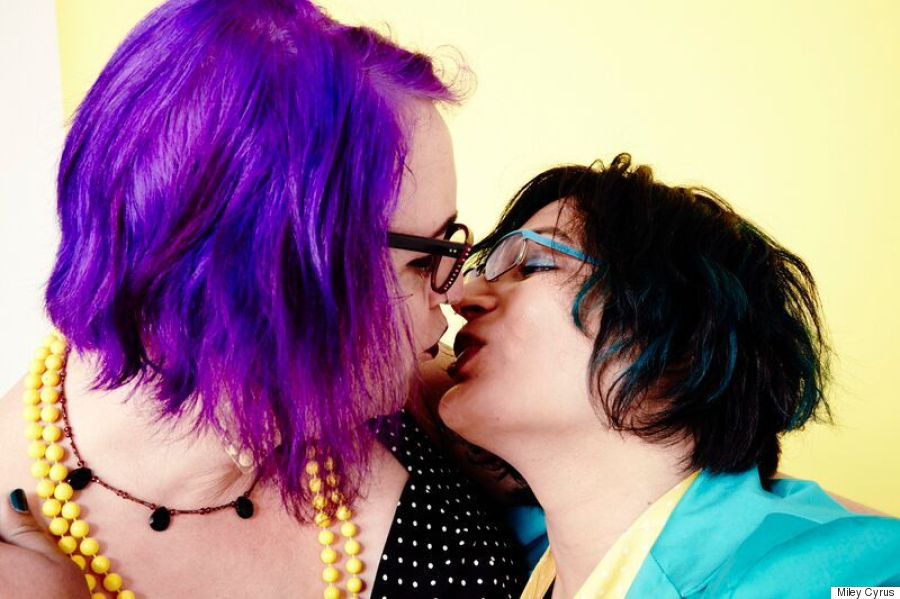 "Although I knew I was trans from an early age, I wasn't able to transition until recently due to various reasons. While I was privileged to keep my job through my transition -- a lot of people in our community don't have that experience - my transition strained my relationship with my family. I'm incredibly lucky to have Greta -- my transition buddy, best friend and wife -- to support me. People I've known since before my transition often think I'm a completely different person and they don't know me anymore. I'm actually the same person, just way more at peace with myself." --Nina Chaubal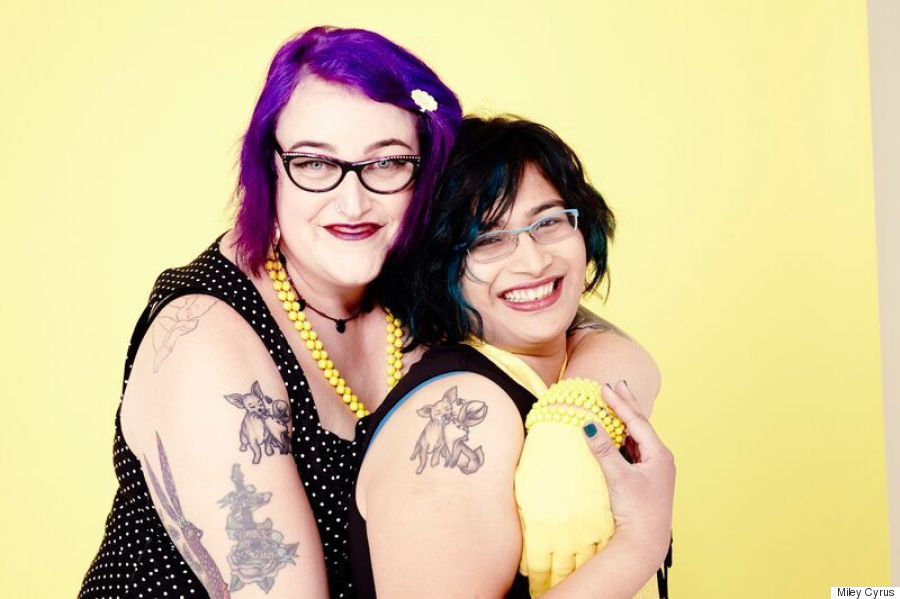 Cyrus is an adamant supporter of queer people and also identifies as part of the lesbian, gay, bisexual and transgender (LGBT) community. Most recently in Paper Magazine, Cyrus opened up about the fluid way that she perceives her own sexuality and gender identity, saying, "I am literally open to every single thing that is consenting and doesn't involve an animal and everyone is of age. Everything that's legal, I'm down with. Yo, I'm down with any adult -- anyone over the age of 18 who is down to love me. I don't relate to being boy or girl, and I don't have to have my partner relate to boy or girl."
Want to see more from Cyrus' #InstaPride campaign? Head here.
REAL LIFE. REAL NEWS. REAL VOICES.
Help us tell more of the stories that matter from voices that too often remain unheard.