Miley Cyrus just can't be tamed.
Jimmy Fallon's been under fire over the way he handled Trump's appearance on "The Tonight Show" this week. Rather than ask hard-hitting questions, he engaged in banter with the GOP presidential nominee, even messing up his hair. Miley Cyrus let everyone know she was well aware of it during her "Tonight Show" performance on Friday.
While performing Bob Dylan's "Baby, I'm in the Mood for You," Cyrus took some time to acknowledge the controversy:
There is nowhere that I would rather be than right here in New York City playing this song with The Roots, and being here on Jimmy Fallon. Let's all give it up for our host, who is always so much fun, unless you're Donald Trump. And then don't even think about messing with my hair, I'm serious.
Cyrus is vocal about her opposition to Trump. One time she even called him a "fucking nightmare," so, yeah, she doesn't like that guy. If Fallon tries to tousle Trump's hair again, she might come in like a wrecking ball.
"The Tonight Show Starring Jimmy Fallon" airs weeknights at 11:35 p.m. ET on NBC.
Before You Go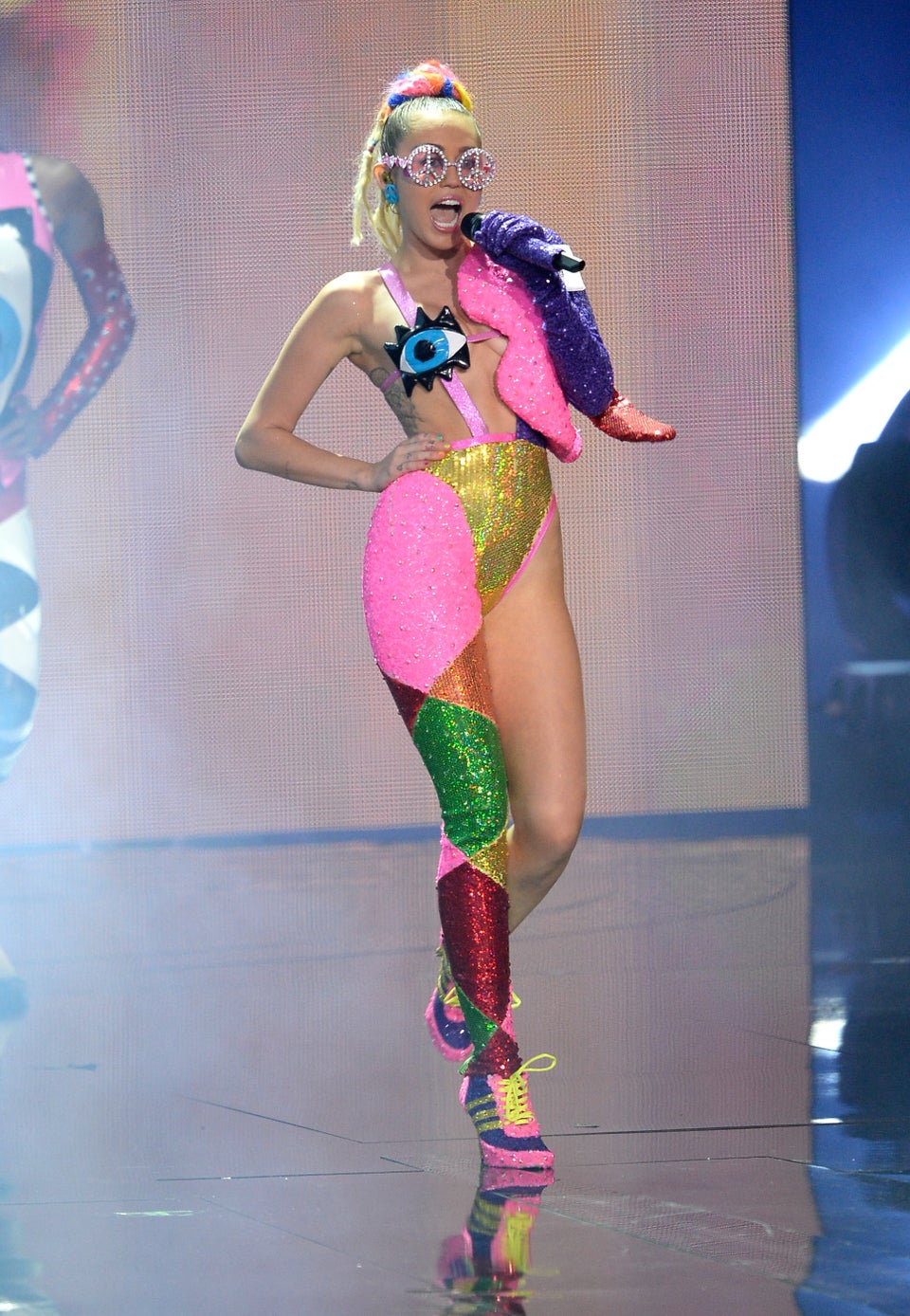 Miley Cyrus' Most Outrageous Outfits
Popular in the Community