In case you were worried Miley Cyrus would be too busy touring, don't be. She found plenty of time to celebrate St. Patrick's Day Monday night, March 17, and there's even video evidence. According to E! News, Cyrus stopped by New Orleans joint Cat's Meow for some singing, but this time the songs weren't her own.
A generous bystander uploaded Cyrus' fun night to YouTube, where she's seen belting out Sir Mix A Lot's 1992 hit "Baby Got Back."
Model Alana Greszata posted an Instagram video to her account from the night as well, in which Miley is seen twerking:
So basically, Miley is the same on stage as she is off. And now you know!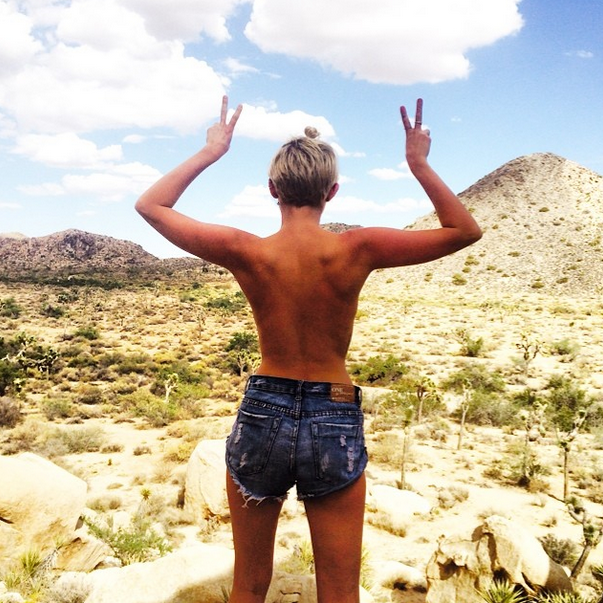 Miley Cyrus's Most Naked Pictures