In 2008, Katy Perry told the world through song that she kissed a girl and she liked it. Now, almost 10 years later, Miley Cyrus is saying she's the girl who inspired the track.
In an interview with WKTU on Tuesday, the "Malibu" singer started talking about her friendship with Perry. The two, she said, have been friends since Perry's hit "I Kissed A Girl" was released, which just so happened to be when Cyrus was in her "Hannah Montana" heyday.
Then, the former Disney star said this: "When she came out with 'I Kissed a Girl,' I was doing the 'Hannah Montana' movie, and I heard her on the radio, they said, 'Who'd you write that about?' And she said me."
Cyrus said that she was excited to hear Perry's explanation, but can we just take a minute to note that in 2008, when "I Kissed A Girl" was released, Cyrus would have only been 15.
On top of that, the "Wrecking Ball" singer isn't the only person Perry has claimed her track is about.
In an old interview with Howard Stern, though, Perry was more cryptic about the song, which she said was based on the truth. She admitted that she really had kissed a girl, but wouldn't say who. (Stern tries to pry, often making cringeworthy quips, but doesn't succeed in getting a solid answer.) Then, she said, "It was actually not one particular girl that inspired the song."
So we guess that settles it ― Cyrus may have been one of the women who inspired Perry, though she wasn't the only one.
Before You Go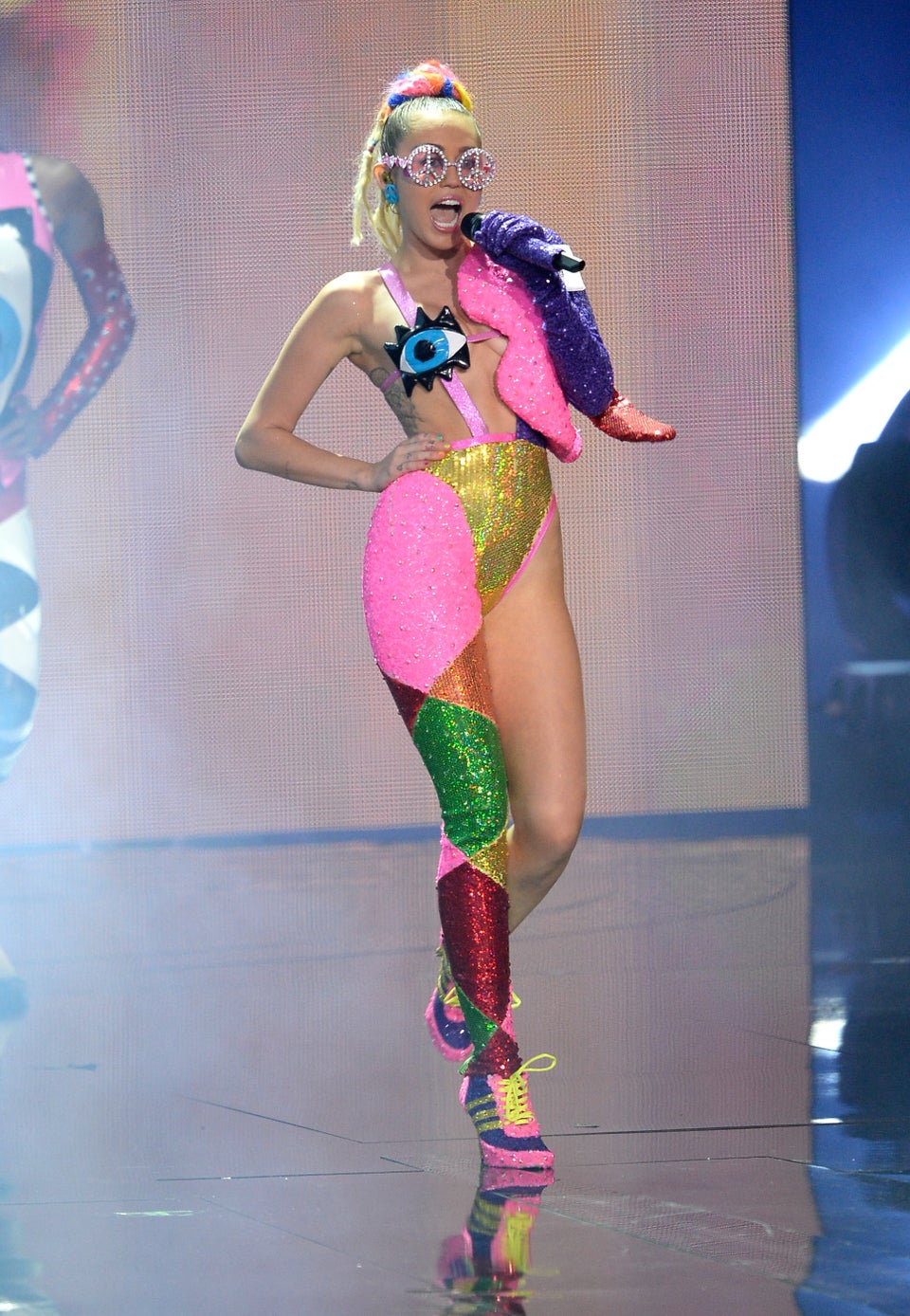 Miley Cyrus' Most Outrageous Outfits
Popular in the Community