Miley Cyrus kissed a girl this weekend during a performance of her single "Adore You" at her latest Bangerz Tour stop at Los Angeles' Staples Center. That girl was none other than Katy Perry, years after she sang about her own endeavors with kissing a girl and liking it.
Perry was in the audience at Cyrus' show and was beckoned to the stage by the 21-year-old singer. Cyrus climbed down from the platform to plant a kiss on Perry's lips. This isn't the first time Cyrus has shown her admiration for the "Roar" singer. Last year, she took to Twitter to discuss a dream she had about Perry which was a "good time."
Check out photos and video from the moment below.
Before You Go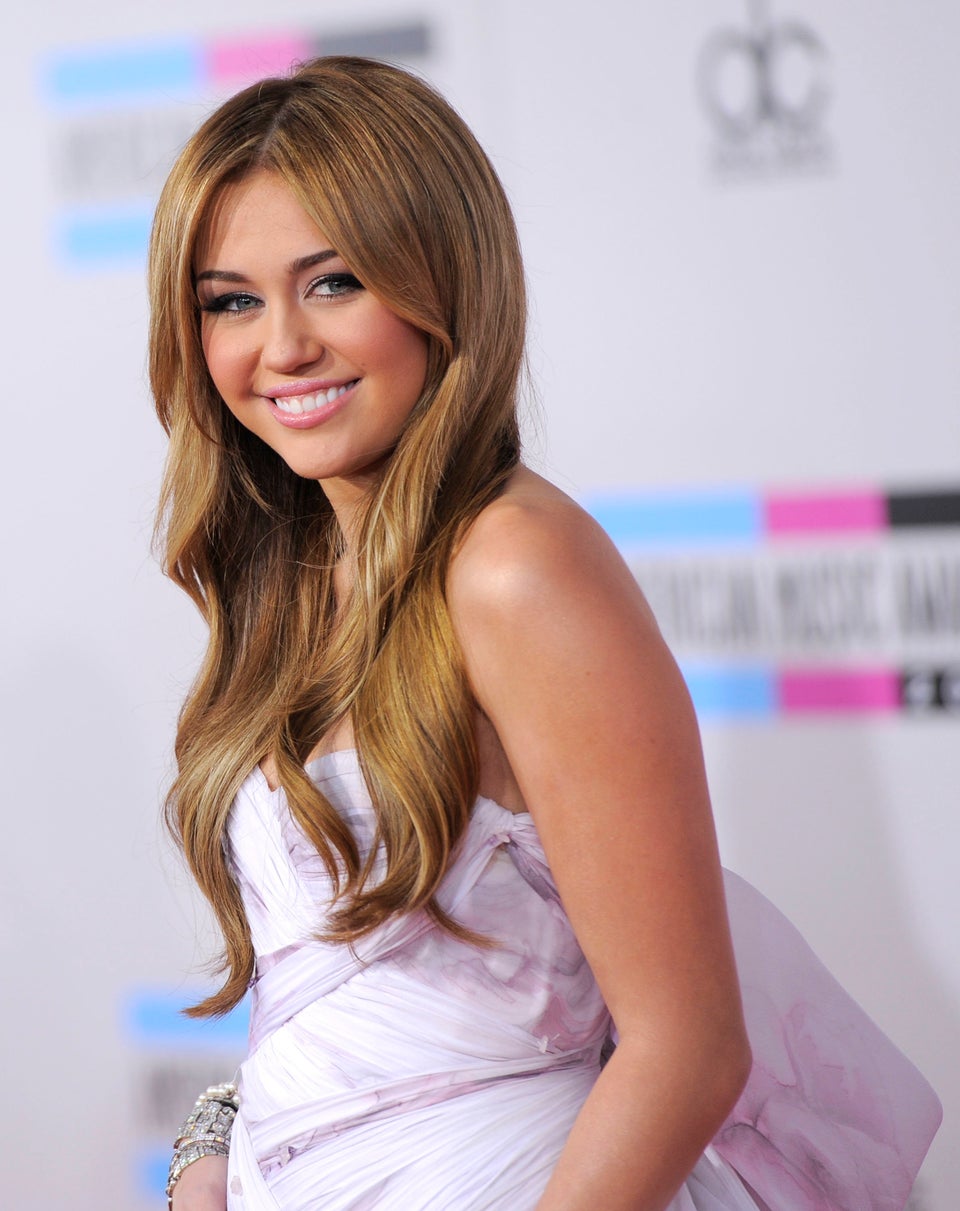 Miley Cyrus' Transformation