The former Disney star finally premiered her new single, "Malibu," with an accompanying music video on Thursday. The song is off her forthcoming untitled album, which will be released later this year.
The catchy, country-inspired track signals a new and somewhat controversial direction for Cyrus, who significantly toned down her image since her "Bangerz" era.
The music video finds Cyrus in nature more than living up to her happy hippie moniker, skipping through tall grass, reveling in the sand oceanside and overlooking the dramatic cliffs of what looks like Malibu, California.
"But here I am, next to you / The sky's more blue in Malibu / Next to you in Malibu," she sings in the song's chorus.
Cyrus wrote the single while in transit on the way to her coaching gig on "The Voice" and had to stop herself from singing out loud.
"They're going to talk about me if I come out of a restaurant with Liam," Cyrus told Billboard in a wide-ranging interview. "So why not put the power back in my relationship and say, 'This is how I feel?'"
Cyrus will make her debut performance of "Malibu" at the Billboard Music Awards on May 21.
Watch the music video below.
Before You Go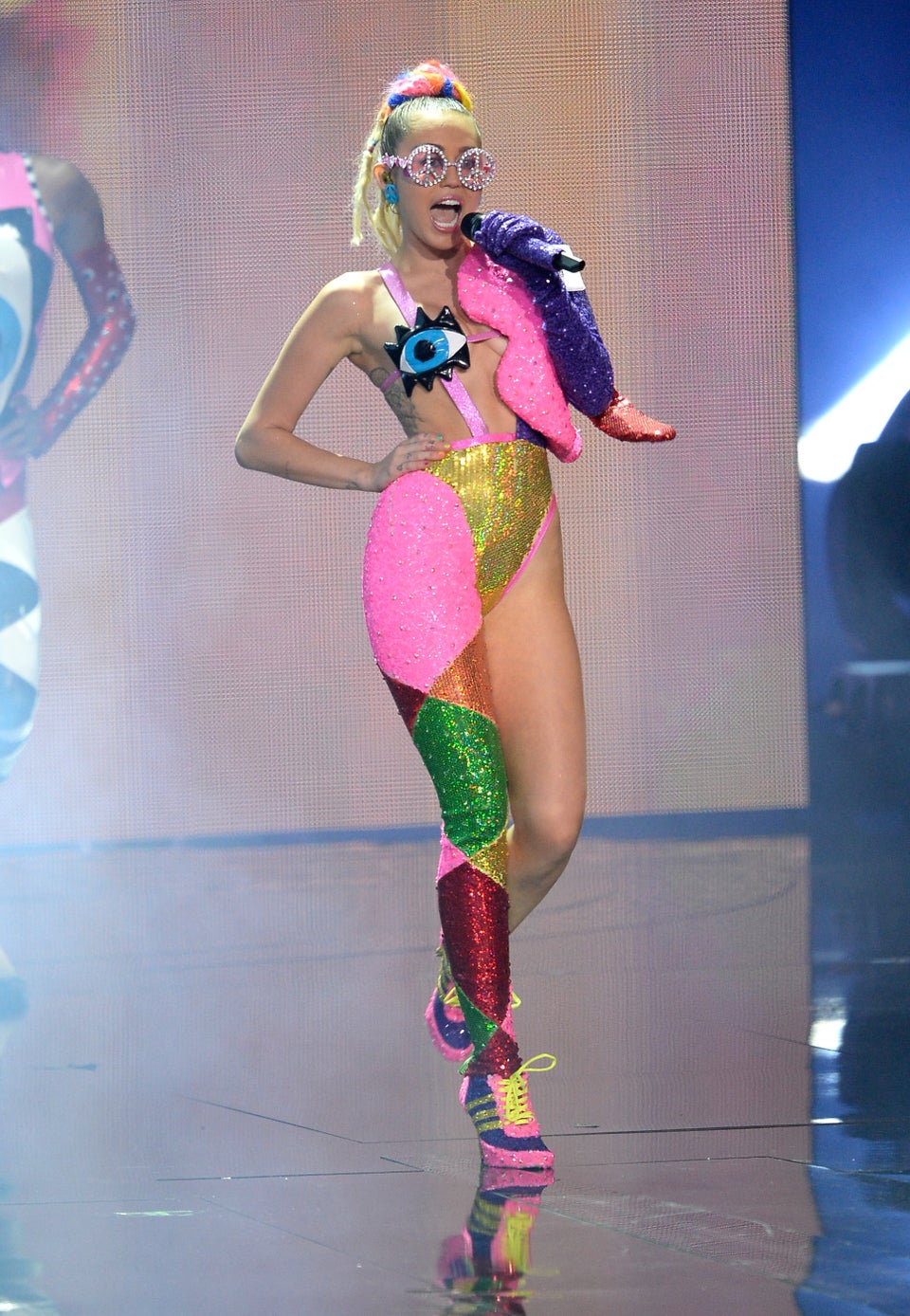 Miley Cyrus' Most Outrageous Outfits
Popular in the Community