Despite her recent reputation for being grungier-than-thou appearance, Miley Cyrus is actually enjoying a high fashion moment. The 20-year-old star hit New York City this week to fete her new Cosmopolitan cover and also sat front row at Rachel Zoe and Marc Jacobs' Fashion Week shows.
And while Miley's usually got us shaking our heads over her unflattering or sideboob-tastic outfits, we actually have to admit: We really like what she's been wearing. On Thursday evening Miley took in the Marc Jacobs Fall 2013 collection wearing a red and white striped skirt from the designer's Spring 2013 line paired with a cheeky cropped Mickey Mouse sweatshirt.
It wasn't the wildest thing she's worn ever (or heck, even this week); instead, the playful look definitely caught us off-guard for being so... sweet.
See Miley's final outfit of Fashion Week below. What do you think of this high-low ensemble?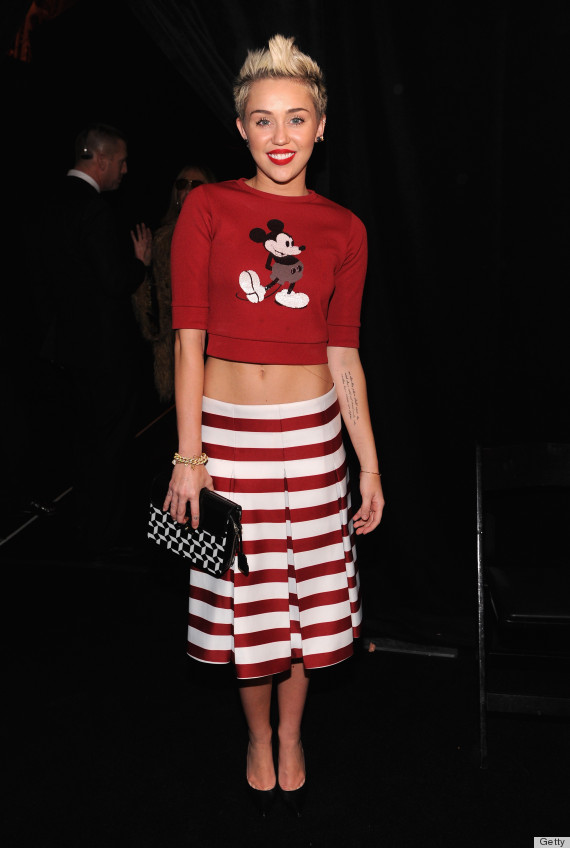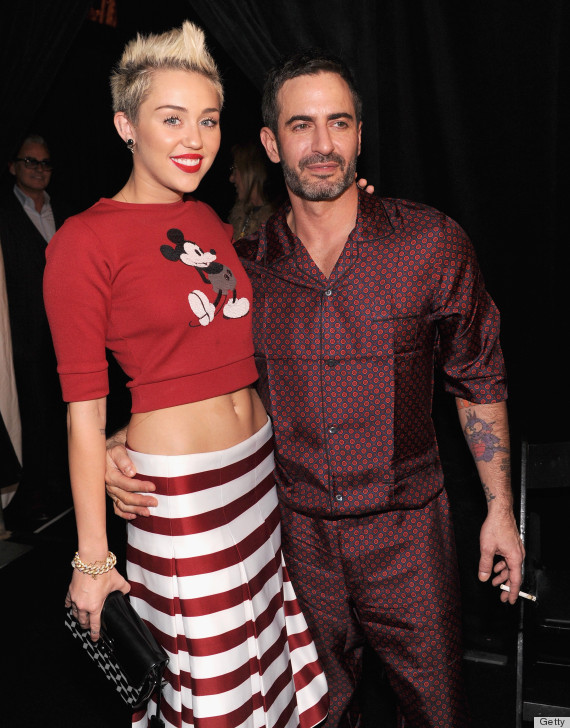 Miley takes some '90s inspiration: