Miley Cyrus is taking her love of nudity one step further.
The former Disney star-turned-marijuana evangelist is planning to perform in the buff with the Flaming Lips -- for an audience that is also nude.
Flaming Lips frontman Wayne Coyne shared news of the 22-year-old's plans on Tuesday posting a split pic of his band and Cyrus appearing to be nude.
"Oh, fuck ... !! Miley Cyrus is planning a show where her, the band (us) and the audience are all COMPLETELY naked with milk (well, white stuff that looks like milk) is being being [sic] spewed everywhere," Coyne wrote. "It's a video (in the works) for #mileycyrusandherdeadpetz song, 'The Milky Milky Milk.'"
No word as to when this naked, milk-spewing concert will take place, but Cyrus and the Flaming Lips are planning a tour together that kicks off Nov. 19 in Chicago.
Cyrus' idea for a naked show doesn't really come as a shock given that she's, well, Miley Cyrus. Additionally, she's recently described herself as a "vegan nudist," and told Jimmy Kimmel in August, "I see a lot of people with their clothes on, and they're kind of assholes." She added, "If you've got your tits out, you can't really be an asshole."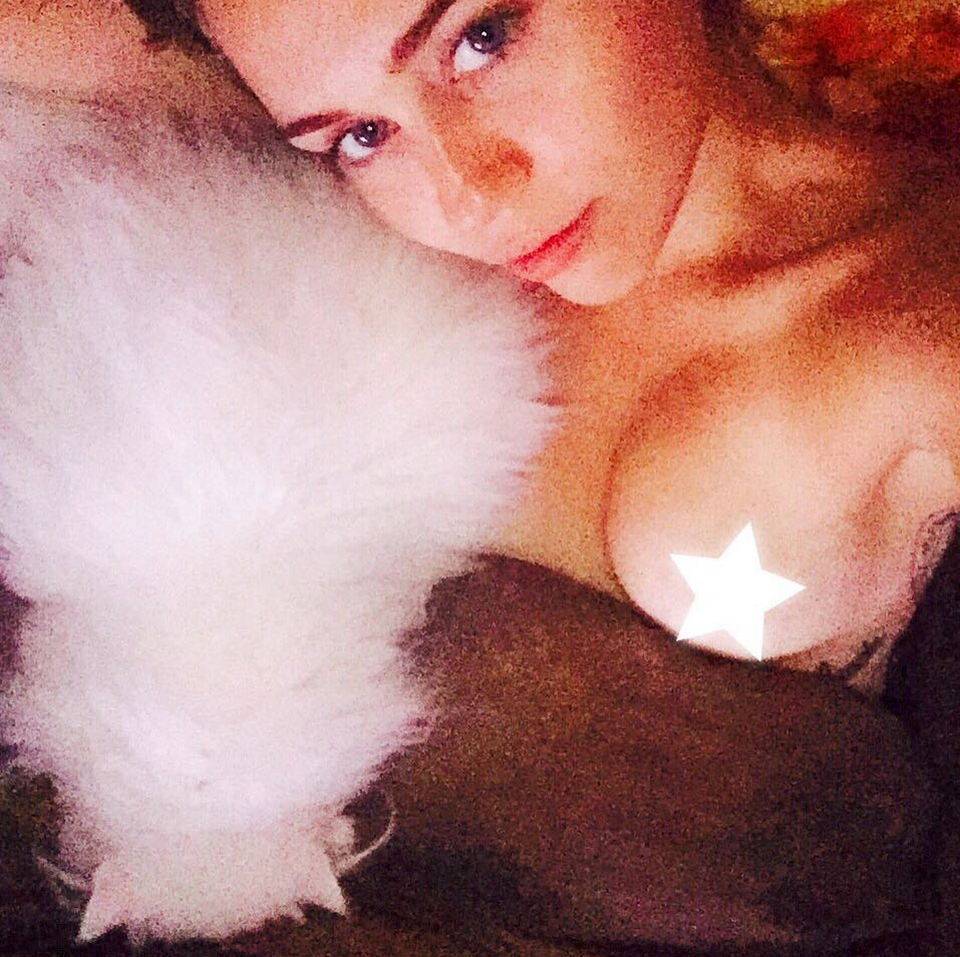 Miley Cyrus's Most Naked Pictures (NSFW)
For a constant stream of entertainment news and discussion, follow HuffPost Entertainment on Viber.
Popular in the Community