That might as well be young Hollywood's mantra, considering how many starlets love to follow in Lady Gaga's footsteps and go bottomless. We were sure Miley Cyrus had jumped aboard the pantsless train once again on Thursday, when the newly engaged celeb was seen exiting her Miami hotel in an oversized plaid shirt and not much else.
As it turns out (and much to our malfunction-fearing relief), Miley was simply doing a good impression of pantslessness. Photos from the right make her bottoms disappear... but the photos taken from the left (below) reveal a pair of short-shorts hidden beneath her shirt.
Check out Miley's laid-back look.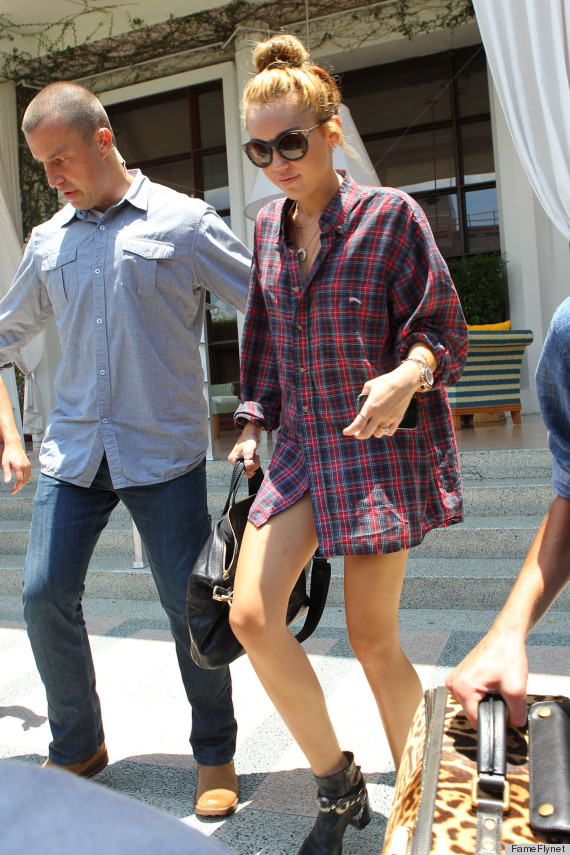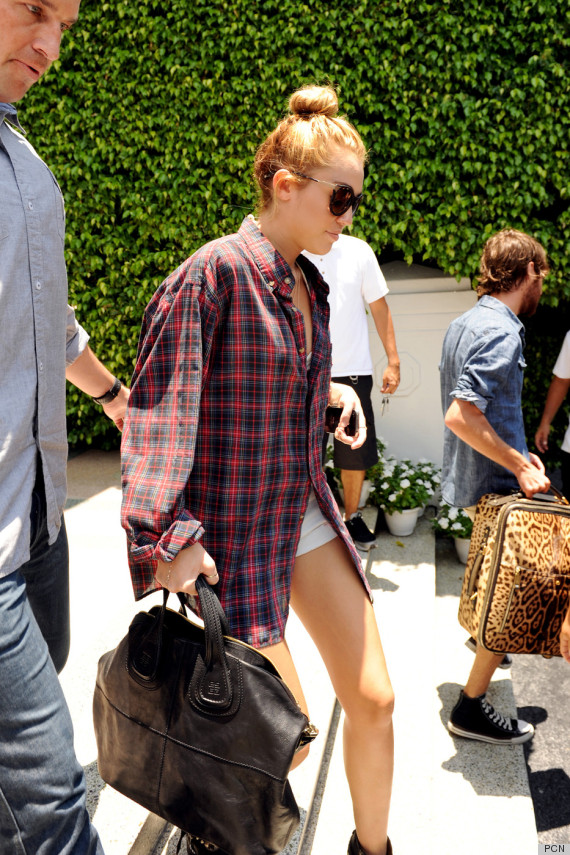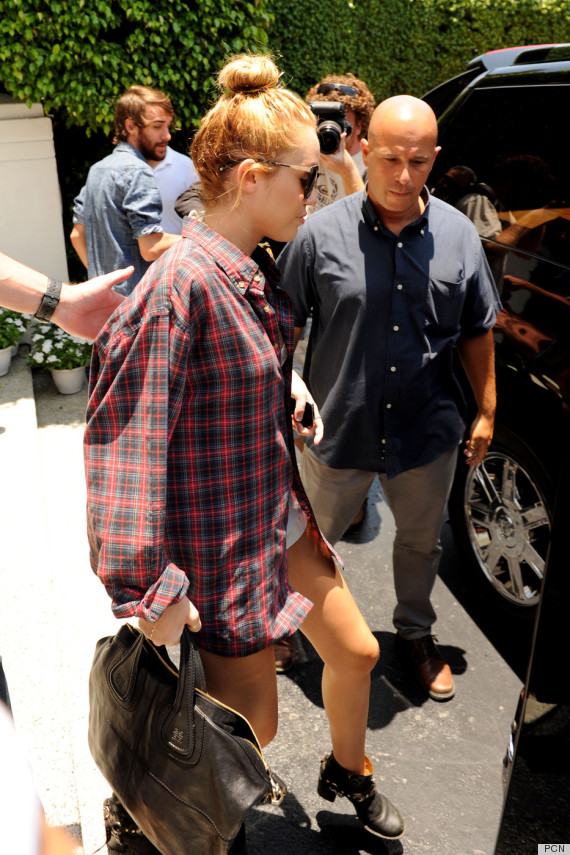 See more celebs who've tried the pantsless look: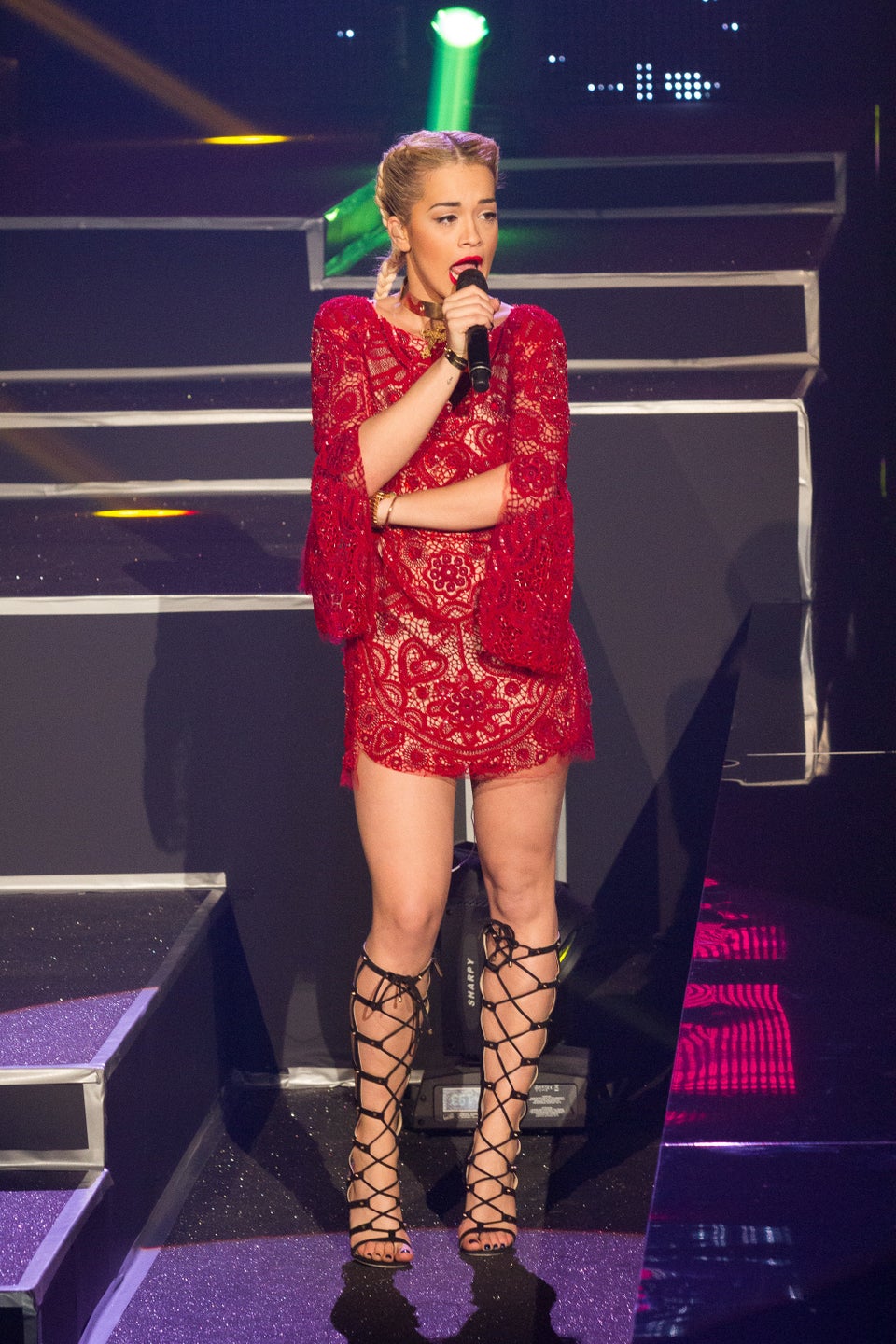 Celebs Go "Pantsless"