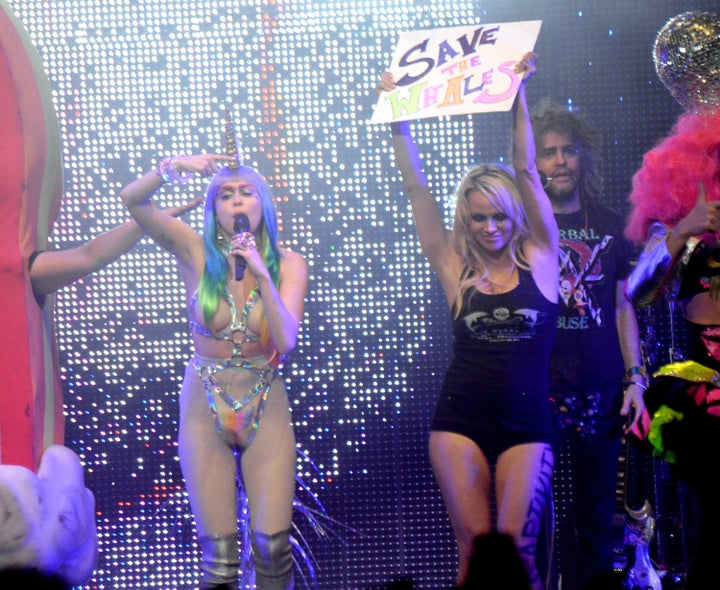 Miley Cyrus closed out her "Dead Petz" tour (also called the "Milky Milky Milk" tour) over the weekend with the help of a special guest.
Anderson, a prominent animal rights activist and PETA supporter, walked out onto the psychedelic set wearing a black bodysuit and holding a sign that read "Save the whales." She also had the words "No captivity" written on her left leg.
And while you may think the pairing comes out of left field, we'd say it's actually perfect considering the causes they champion. Both women share a passion for supporting animal rights as well as the LGBTQ community. They've also starred in campaigns for MAC Cosmetics' Viva Glam line, which raises funds and awareness for HIV/AIDS.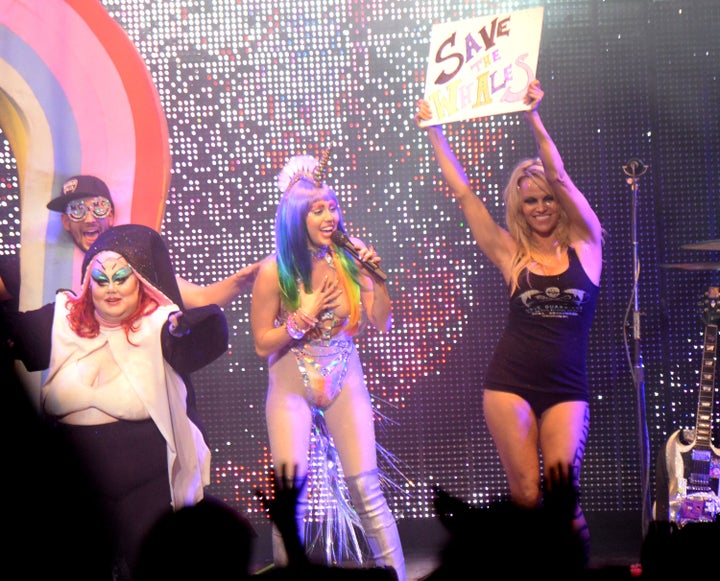 As per usual, Cyrus, 23, was rocking one of her many outrageous/NSFW outfits (read: prosthetic breasts and a removable penis). She was also wearing a purple wig and unicorn horn.
Also joining the stage was makeup artist Sharon Gault, who went full-on Divine for the festivities.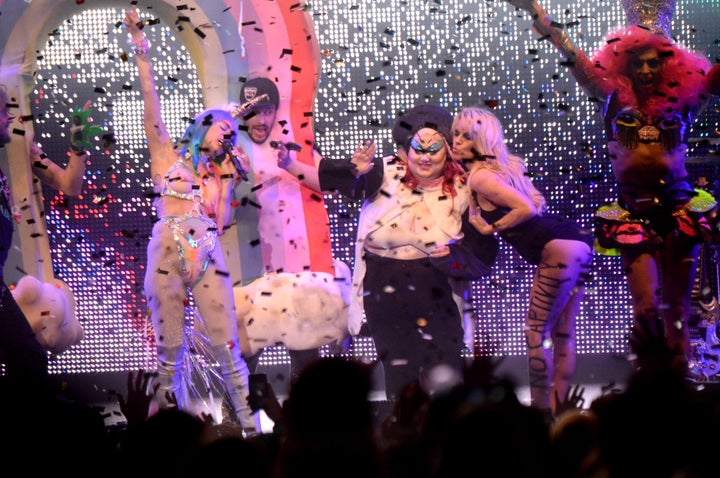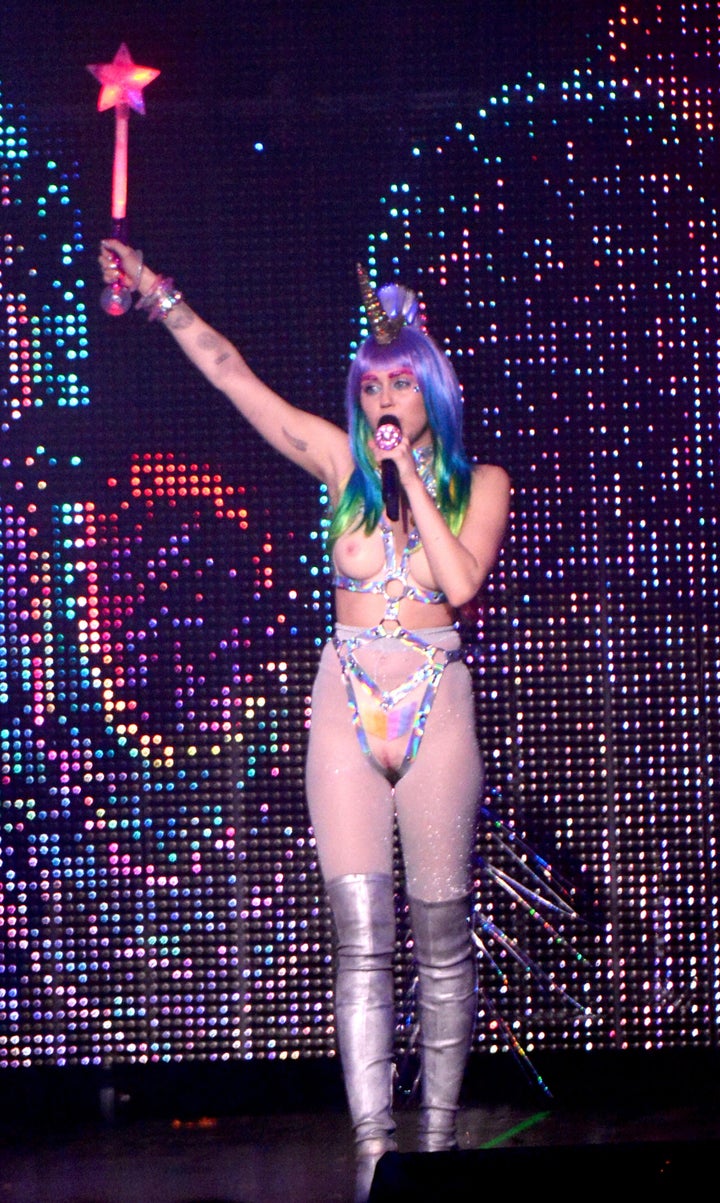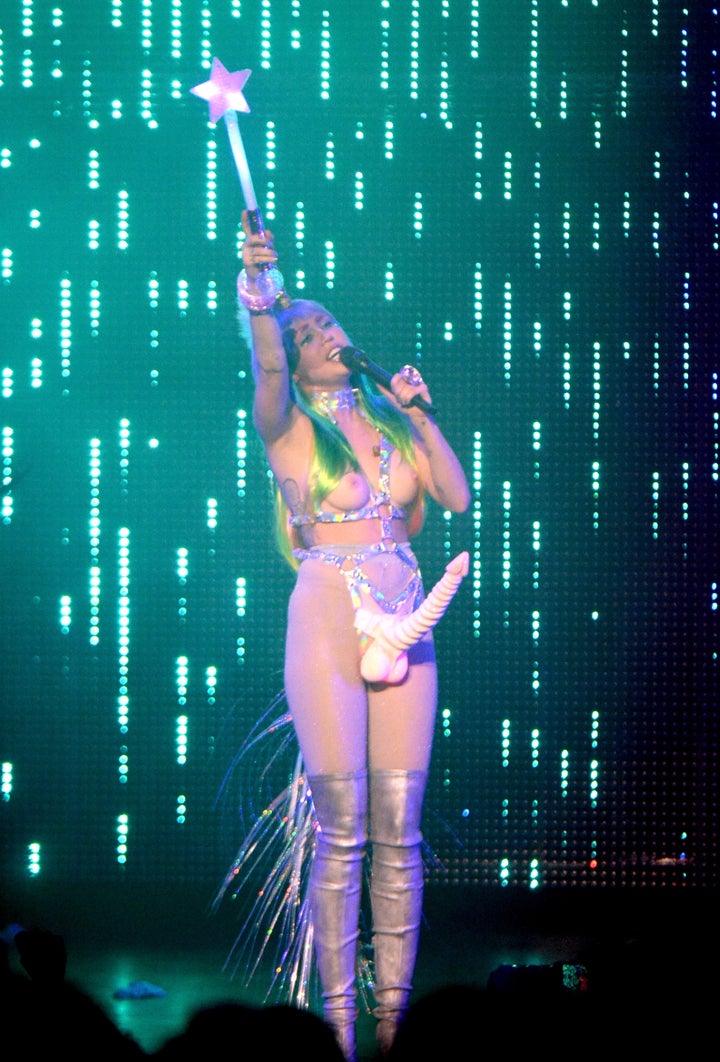 Prior to the show, Cyrus, along with her friends and collaborators Katy Weaver and Wayne Coyne -- of the The Flaming Lips -- did some yoga (aka a "pre show turn up"). The pop star shared a photo on her Instagram page of the trio balancing in headstands.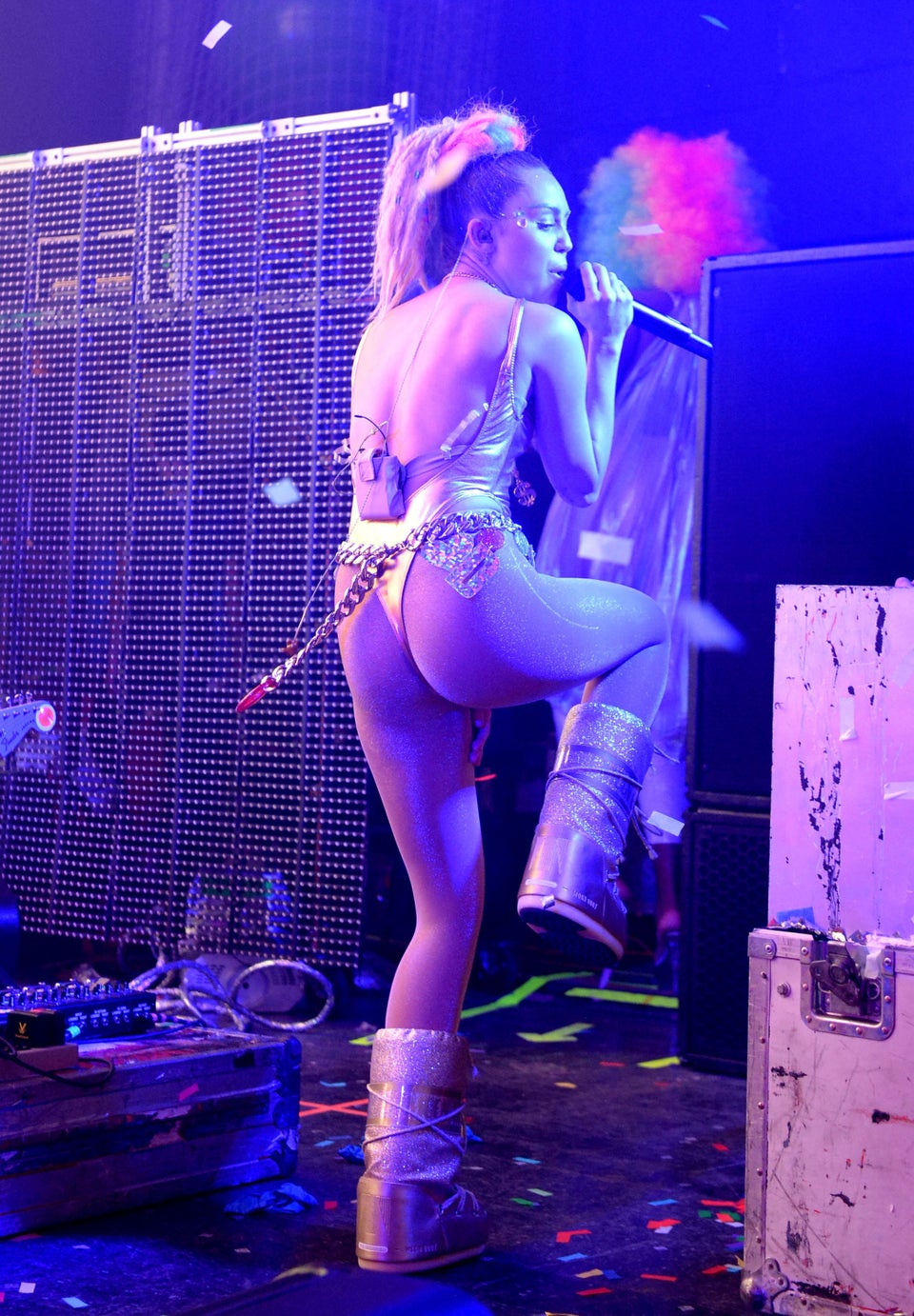 Miley Cyrus NSFW Tour Moments
Popular in the Community