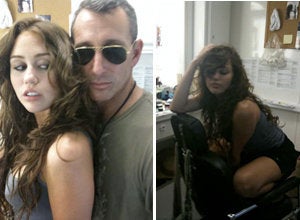 She's letting her hair down behind the scenes of her new movie 'The Last Song,' directed by Adam Shankman, who posted the pictures on his Twitter and appears in a close embrace with her in one of them.
Shankman is 44. When he realized the pictures were causing yet another Internet firestorm for his 16-year-old star, he went back to his Twitter page to defend them:
On Monday 22nd June 2009, @adammshankman said:

Miley is a sweet angel who works tirelessly and endlessly, and is allowed to have fun in the make up room! Seriously! Lighten up or no more behind the scenes pics! She's like my angel little sister.
Let us know what you think. Innocent fun or should Miley's camp be drafting another apology statement?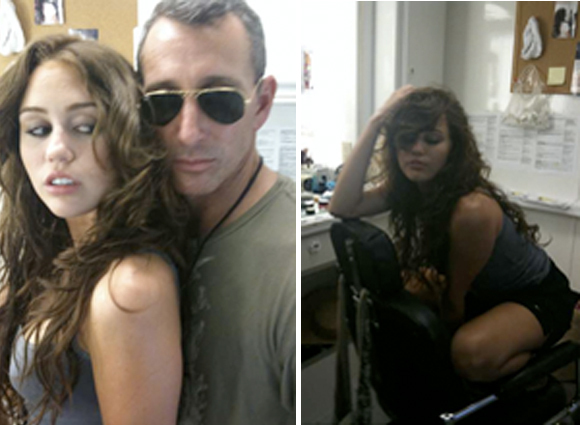 Popular in the Community