The Miley Cyrus of today might be a far cry from the "Hannah Montana" of yesteryear, but Cyrus may not be quite ready to accept an offer to appear in a softcore porn just yet.
The porn offer comes on the heels of Cyrus' appearance in the music video for DJ Borgore's "Decisions," which also features 20-year-old porn star Jessie Andrews.
Seeing the two on screen, Martin Ellison, media director for Sex.com, decided to proposition Cyrus with an offer to do some adult entertainment. Ellison said 19-year-old Cyrus would be compensated "extremely well" -- possibly $1 million -- for her role in a softcore girl-on-girl make-out session with Andrews, according to TMZ.
"After seeing a preview for the video 'Decisions,' we were floored at how sexy both her, and Porn star Jessie Andrews look together!" reads Ellison's letter to Cyrus, TMZ reported. The plan is so remake the entire music video into a softcore porn, with the two kissing naked. If the former Disney star wants to take things further, Sex.com would not be opposed. "How far Miley chooses she wants to go is entirely up to her." Andrews is reportedly already on board.
"Decisions," which was filmed inside Beacher's Madhouse at the Roosevelt Hotel in Hollywood, does show a different side to the "Hannah Montana" actress. Cyrus sings the chorus of the track, which Borgore wrote for ex-girlfriend Andrews. Although the two did not meet on set, the porn star understands Cyrus shifting direction from her child-star past.
"I understand where she's coming from, trying to break away from that," Andrews, who has already starred in 139 porn flicks, told MTV News. "She doesn't want to be Hannah Montana anymore; she wants to be her own person. ... The way she's dressing, the hair, the music — everything is outside of the box. It didn't really surprise me."
"I'm really, really excited to put out new music and look different," Cyrus told "Access Hollywood" about her new image in September. "[I'm] just kind of showing everyone what direction I'm going into. I'm really happy." Adding, "I think I've finally found out who I am, and it changes every freaking day, as you can tell."
Related
Before You Go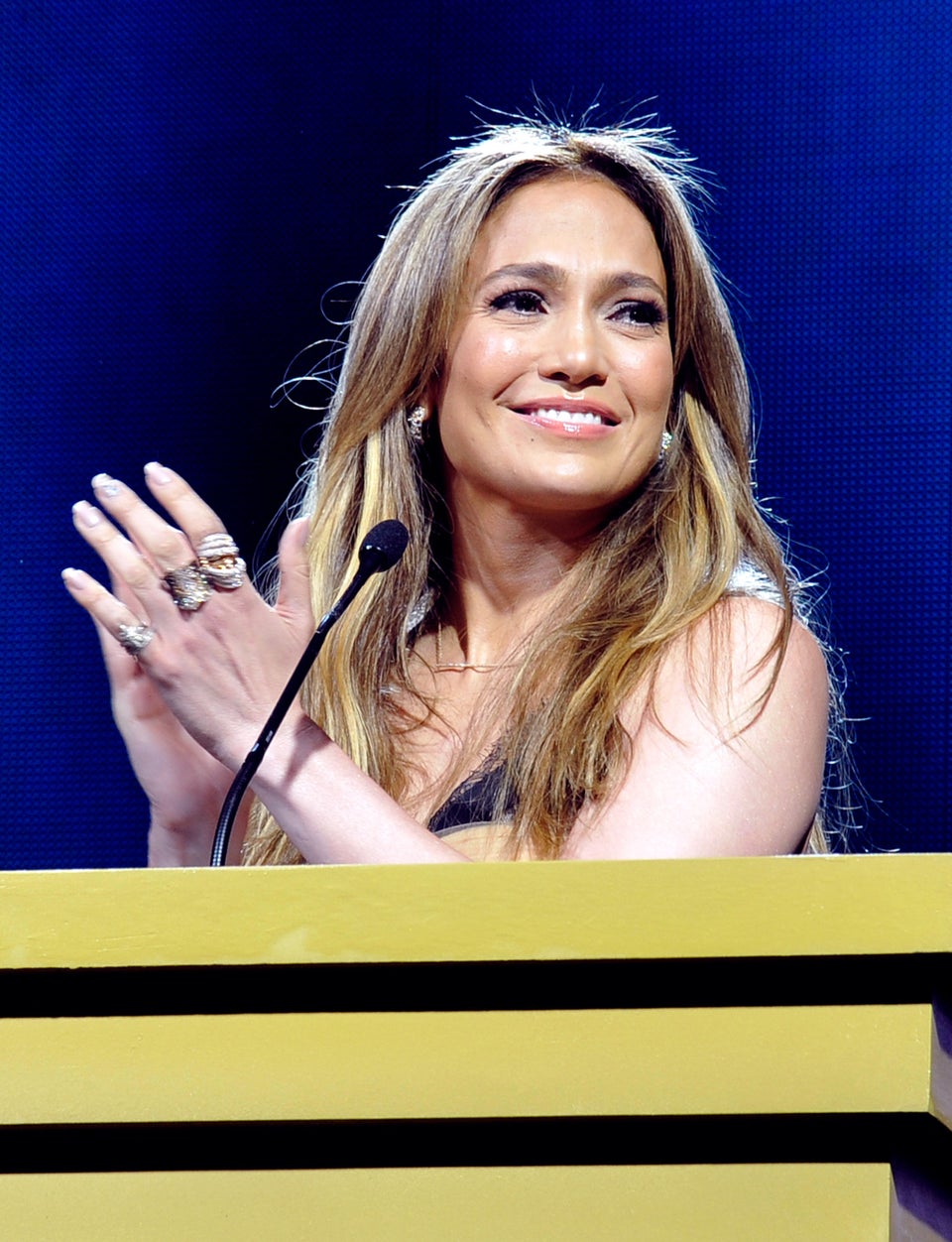 Celebrity Sex Scandals
Popular in the Community