But even though Miley's hung up her Hannah wig for good, that doesn't mean that the "We Can't Stop" singer hasn't learned a lot along the way. Some may say that the queen of twerking may be the last person to give advice, but we beg to differ. Scroll down below for the best life nuggets Miley has to offer -- that you should actually follow.
1. The tough times will make you stronger.
"You deal. You survive. You grow up and you build a career. And you remember these big/little hardships. They make you human. ["Miles to Go"] 2. There's only one way to achieve real beauty.
"Beauty is the enemy. We try to conquer not feeling beautiful all our lives. It's a battle that can't be won. There's no definition of beauty. The only way to achieve beauty is to feel it from inside without breaking it down into individual physical attributes." ["Miles to Go"]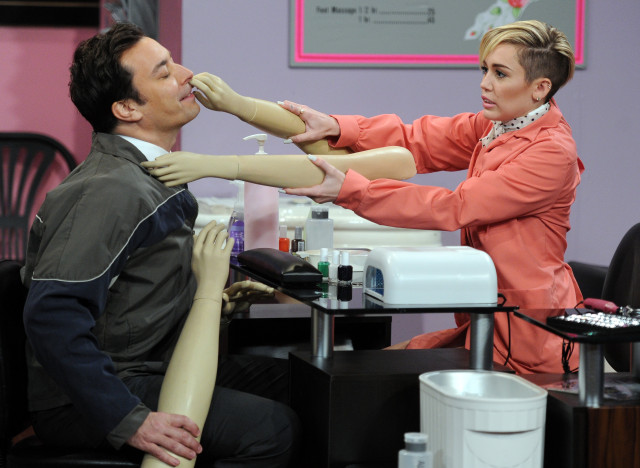 3. Take time to focus on you.
"I need to treat my music like a relationship -- give it my time and all the attention it deserves -- and that's my main love right now. This is the best time of my life. I'm not going to look back on it and be like, 'I wish I hadn't been dwelling over a breakup,' you know?" [Cosmopolitan] 4. Treat people with respect -- it's how you'll ultimately be remembered.
"For me the most important thing is being a really good person, and that doesn't depend on what you do on stage, that depends on how you treat people when you're offstage." [The Today Show] 5. Have fun, but do it the right way.
"I'm not saying you need to take a break because you're crazy. I'm saying you need to take a break so you can be crazy, and people aren't going to judge you. You're going to do dumb stuff from here on out. But do it in your own time. Do it safely. You can afford to protect yourself and still have fun." [On her advice to Justin Bieber via Harper's Bazaar] "The support of other artists is important because there are not many people who can relate to what I'm going through right now. Kanye West is one of those people, and even Katy Perry has been so cool. It's easy for Kanye to support me because we're in totally separate lanes of competition, but for Katy to say that she appreciates what I'm really doing for the pop industry, that keeps you going. And I mean, who cares what the media buzz is if Kanye West is telling you that you're the sh*t?" [Cosmopolitan] 7. It's okay to make mistakes -- you'll be smarter because of them.
"Even the hard times are part of your life story. If you acknowledge them and move past them, they eventually add up to the experience that makes you wise." ["Miles to Go"] 8. Own what makes you different.
"I just stick my tongue out because I hate smiling in pictures. It's so awkward. It looks so cheesy. Now people expect it, like, 'Put your tongue out!' It's just easier that way. Taking pictures is so embarrassing. But there's also something about it that I think is cool. Every other girl is so serious –- like, this is my moment on the red carpet, I'm in my ball gown, looking pretty. There's something empowering about what I'm doing right now. Especially having 'short hair don't care.' I think it's empowering for girls. Because there's not one thing that defines what beauty is." [Rolling Stone]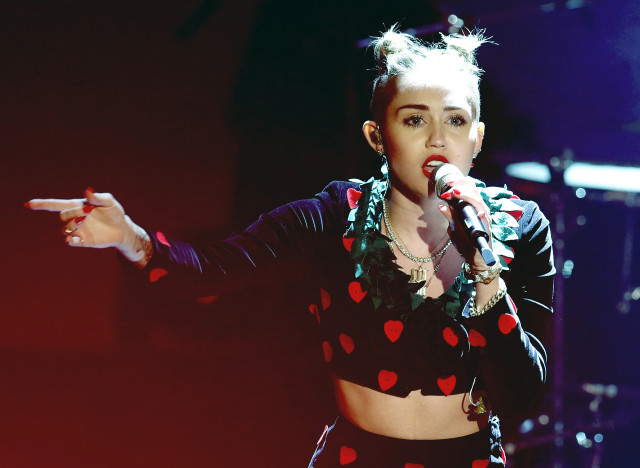 9. Don't get caught up in the little things.
"It is important to ask yourself why you're doing what you're doing and what purpose it serves in the big picture." ["Miles to Go"] 10. It's easier to be authentic than fake.
"This is who I am. I think it's only hard if you're trying to be something you're not. Being who you are is really easy." [The Today Show] Related
Before You Go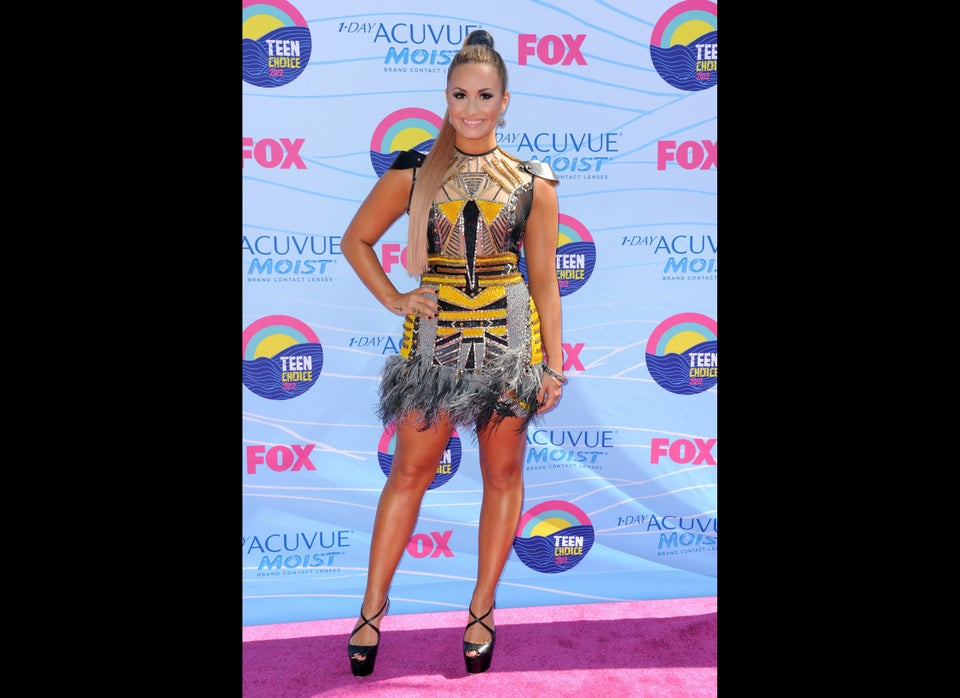 Teen Choice Awards 2012 Red Carpet
Popular in the Community