Ms. Cyrus has been sporting some risqué clothing lately, but we think her latest outfit might just take the cake. While running errands in Studio City, the former Disney star stepped out in a t-shirt emblazoned with the phrase "Sex, Drugs & Rap" -- not exactly role model material, huh?
The 20-year-old paired the eye-catching top with leather hot pants, a backwards red cap and a pair of ankle-strap heels, which isn't exactly what we'd wear to pump gas (but we don't drive a Porsche). Fortunately, we think the star knows exactly what she's doing.
"Sex does sell, but you have to find a way that's not just showing your tits," the singer says in the new issue of Elle UK.
Mission accomplished, Miley.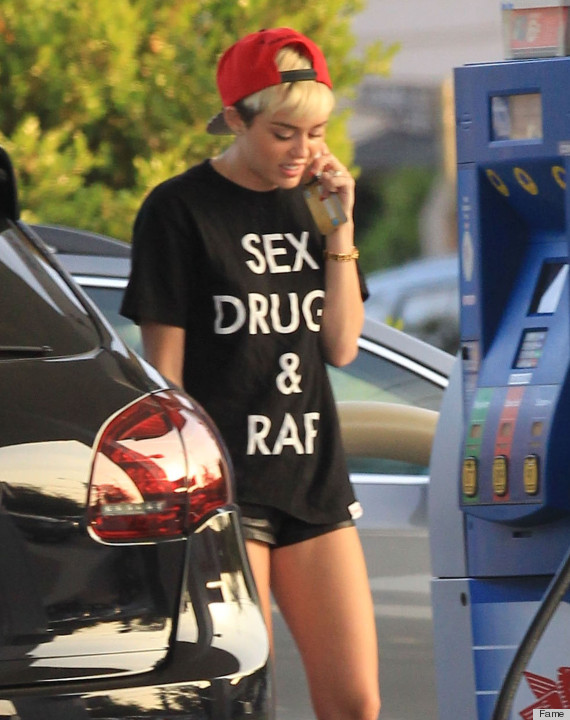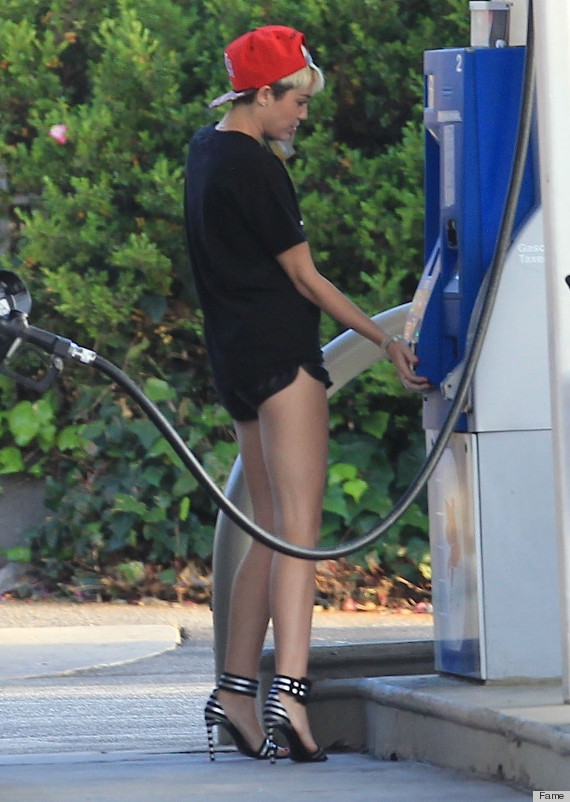 Miley has a thing for eye-raising tops: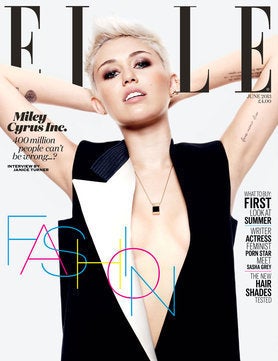 Things Miley Cyrus Calls "Shirts"